Press Release
Local Farmer Open House
A once-a-year opportunity to connect with local farmers and arrange to buy farm-fresh tasty food
A dozen small local farmers from SE Wisconsin – who use sustainable growing methods and sell directly to the public – will be at the 17th annual Local Farmer Open House at the Riverside Park branch of the Urban Ecology Center.
Community members will be able to learn about the variety of Community Supported Agriculture (CSA) subscription options offered by local farmers — with different sized subscriptions that work well for all sizes of households, customizable shares and installment payment plans.
They will also be able to find out about accommodations for households on a tight budget including special assistance funds, rebates, and using SNAP benefits.
This educational event is free including workshops:
CSA Basics (11:30 am or 1:30pm)
How Community Supported Agriculture works (including Workplace CSAs) and how to select a farm subscription.
Cooking from your CSA Box (12:30 pm)
Recipes and tips for preparing quick healthy meals.
Lunch will be available for purchase from Milwaukee Localicious.
Meghan Forseth, Branch Manager at Riverside Park, says "The Local Farmer Open House does a great job of informing people on how to support local farmers while eating healthy and keeping your food options affordable. There are many ways in which people can take advantage of rebates and special assistance fund options. Eating healthy doesn't always mean it's going to be expensive and the Open House will provide people with affordable options."
Anne Steinberg, an event organizer, describes why she is a long-time CSA member: "I first joined a CSA 14 years ago because I was looking for the freshest, most nutritious veggies. I continue to value the amazing quality of food I get from my farmer — and even more over the years I've come to value supporting a farmer who works to build healthy soil, protects our water resources and contributes to our local economy."
March 9, 2019 – 11am – 3pm
1500 E. Park Place, Milwaukee, WI 53211
in Riverside Park on the east side of Milwaukee.
Mentioned in This Press Release
Recent Press Releases by Urban Ecology Center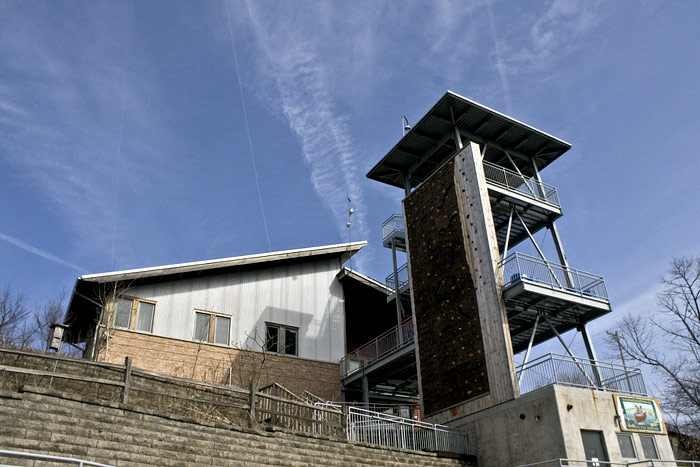 Feb 22nd, 2017 by Urban Ecology Center
Urban Ecology Center, 1500 E. Park Place, Milwaukee, hosts Local Farmer Open House March 11, 2017 – 11 a m. - 3 p.m.