Press Release
Lift Up MKE, Announces Sponsors for Hack a Pipeline, Milwaukee's First Ever all Women and Non-Binary Technology Event
Meet the sponsor
Milwaukee, WI April 24, 2019 – Lift Up MKE is proud to announce the major sponsors for the Hack-a-Pipeline event held May 4th and 5th at Ward4.  The top sponsor in the Change Agent category is Kohl's; the Transformation Agents include both Direct Supply and American Family Insurance; Community Connectors include Ward4, 88Nine Radio Milwaukee, and Oribel.  Thank you to these sponsors for their contributions in making the Hack a Pipeline event possible.
To all the Bridge Builders; Marquette WIN, MSOE, Prospanica Milwaukee, Jet Constellations, We Pivot, MBS Creativity, Press Seltzer, Be Active, Work Authentically, and Your Courageous Life; thank you for being passionate and helping lift up Milwaukee as a diverse tech destination.
Thank you to all the vendors who are supporting us and are helping bring this event to life for the participants;
Orchard Street Press
, Ward4, Addie Lipson, and MBS Creativity.
Lift Up MKE appreciates the support and commitment from all these organizations, who have joined us in the early stages to support this inaugural event.
We know from experience a traditional hackathon can be intimidating. We are committed to providing a safe, fun, and supportive environment where all identifying women and non-binary individuals from all backgrounds and experience levels can have a fantastic weekend seeing their ideas come to life, exploring their technical abilities, meeting others and learning.
Hack a Pipeline will be held yearly to continue the collaboration and learning that is needed to lift up diversity in technology. There are limited seats available at this year's inaugural event; registration for Hack a Pipeline hackathon is at www.liftupmke.com/about-hack-a-pipeline
About Lift Up MKE
Lift Up MKE is an organization co-founded by three women who are focused on females and underrepresented individuals returning to work.  The organization provides individualized plans and training based on leadership and technical skills to get women back into the workforce at the level that they have earned.  To learn more about Lift Up MKE, go to: www.liftupmke.com
Mentioned in This Press Release
Recent Press Releases by Lift Up MKE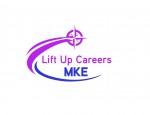 Apr 7th, 2019 by Lift Up MKE
Lift Up MKE is hosting the Hack-a-Pipeline event to create a safe environment where self-expression and creativity can flourish through technology.