Press Release
Lakefront Brewery Announces Curbside Food and Growler Day!
More food and beer, in the most responsible way, is coming from Lakefront.
MILWAUKEE (April 27, 2020) – Starting today, April 27th at 3PM, Lakefront Brewery will be debuting a new daily curbside pick-up menu and marks the return of their Growler Day this Thursday, April 30th.
All orders must be placed and paid for online ahead of time, same day only, by credit card. Once arrived, call 414-292-0806, and they'll bring your order out to you. Orders can be scheduled for pick-up between 3PM and 8PM or ordered for "now" once the Brewery opens. The daily curbside menu will be available Monday, Tuesday, Wednesday, and Saturday.
Just like Fridays, to go beer will remain available for pick-up only as Lakefront has expanded the beer offering, including cans, variety packs, and now growlers. Growler Thursday allows customers to purchase growlers of tap beer at HALF the normal price. For sanitation and health reasons, Lakefront will only fill NEW growlers, no refilling of any old growlers at this time. Along with Growler sales, Lakefront is offering cheese curds and take-n-bake pretzels as well. Orders can be placed anytime on Thursday and be picked up at the front entrance from 4PM to 8PM.
And just like half-off Growlers on Thursdays, Lakefront is also bringing back "Halfy-Hour," with half-off cheese curds every Monday.
Lakefront Brewery is also excited to announce that they will be selling their self-produced hand sanitizer in 4 oz. bottles, 32 oz. jugs, and cases of 25, 4 oz. bottles.
Lakefront continues frying up fish every Friday. Customers are encouraged to place their preorder on Thursday as they have been vigilant about how many orders are allowed per time slot. Therefore, advance scheduling on Thursday or Friday morning is recommended. Visit https://lakefrontbrewery.com/beer-hall/food for detailed information on each offering and to put in an order, or go straight to their online menu at https://www.toasttab.com/lakefrontbrewery/v3.
Sanitation, cleanliness, and social distancing are of utmost importance to Lakefront Brewery at this time. They want everyone to know their staff is taking all aspects of social distancing, the use of personal protection, and handwashing very seriously.
Lakefront Brewery, Inc. distributes its products to over 30 states, Ukraine, South Korea, Sweden, China, Japan and Canada. Lakefront Brewery, Inc. produced the first beer in the United States made from 100% in-state-grown ingredients, including a first-of-its-kind, indigenous Wisconsin yeast strain (Wisconsinite Summer Weiss), the first certified organic brewery and the first gluten-free beer granted label approval by the U.S. Government (New Grist). For more information, visit http://www.lakefrontbrewery.com or call (414) 372-8800.
More about the Coronavirus Pandemic
Mentioned in This Press Release
Recent Press Releases by Lakefront Brewery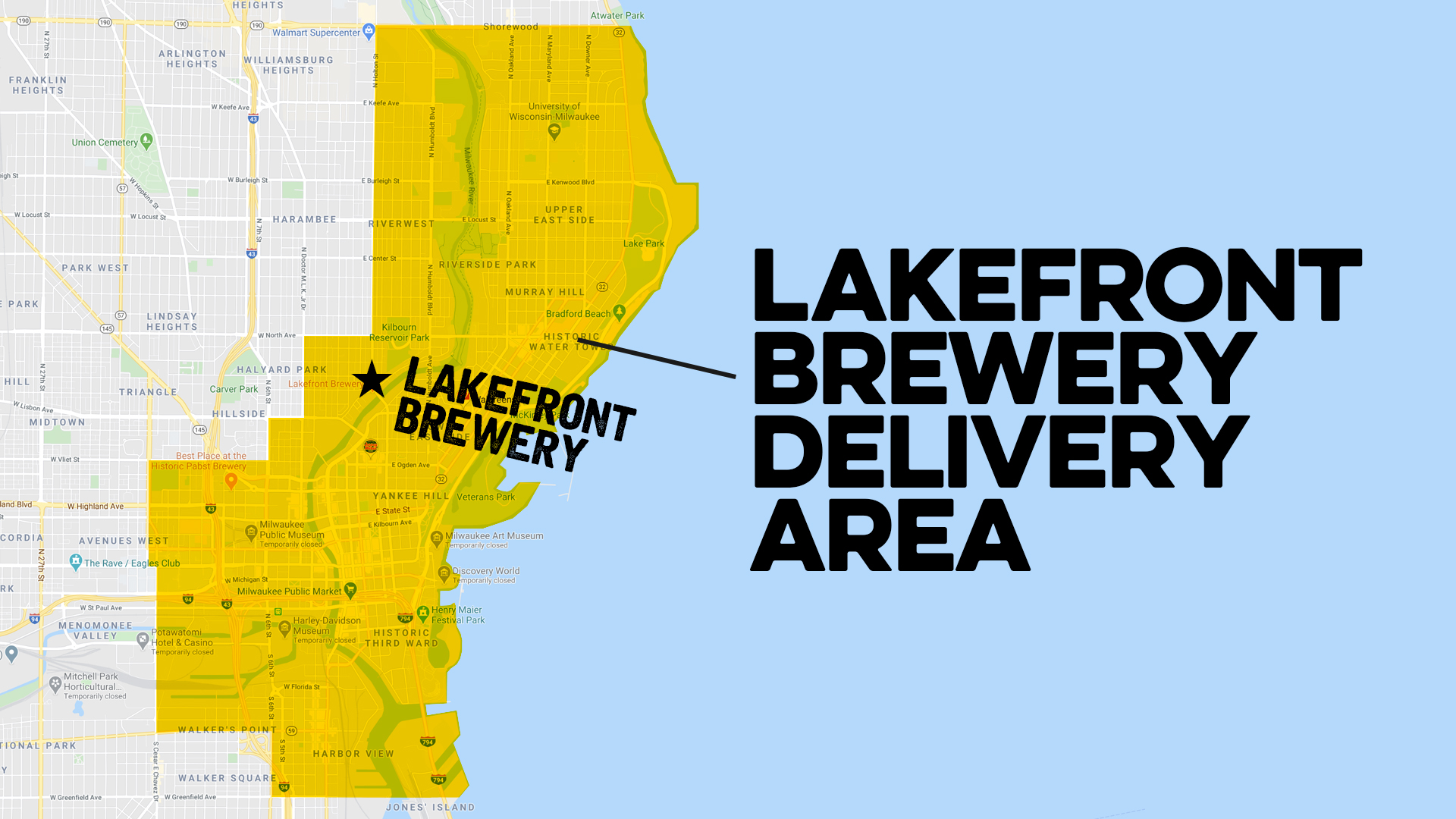 May 14th, 2020 by Lakefront Brewery
Along with Grab-N-Go takeout, and CurdWagon stops, Lakefront now delivers.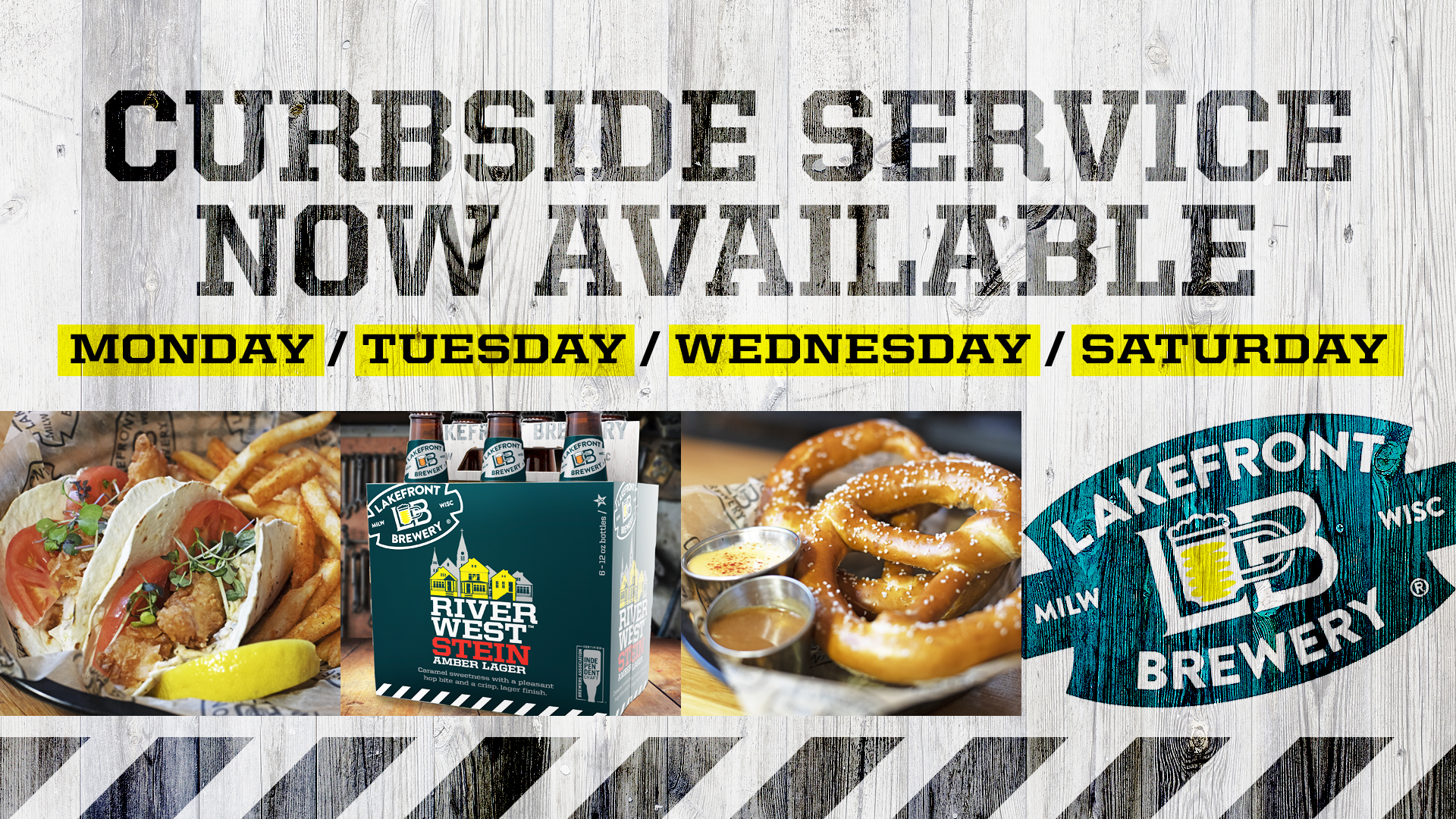 Apr 27th, 2020 by Lakefront Brewery
More food and beer, in the most responsible way, is coming from Lakefront.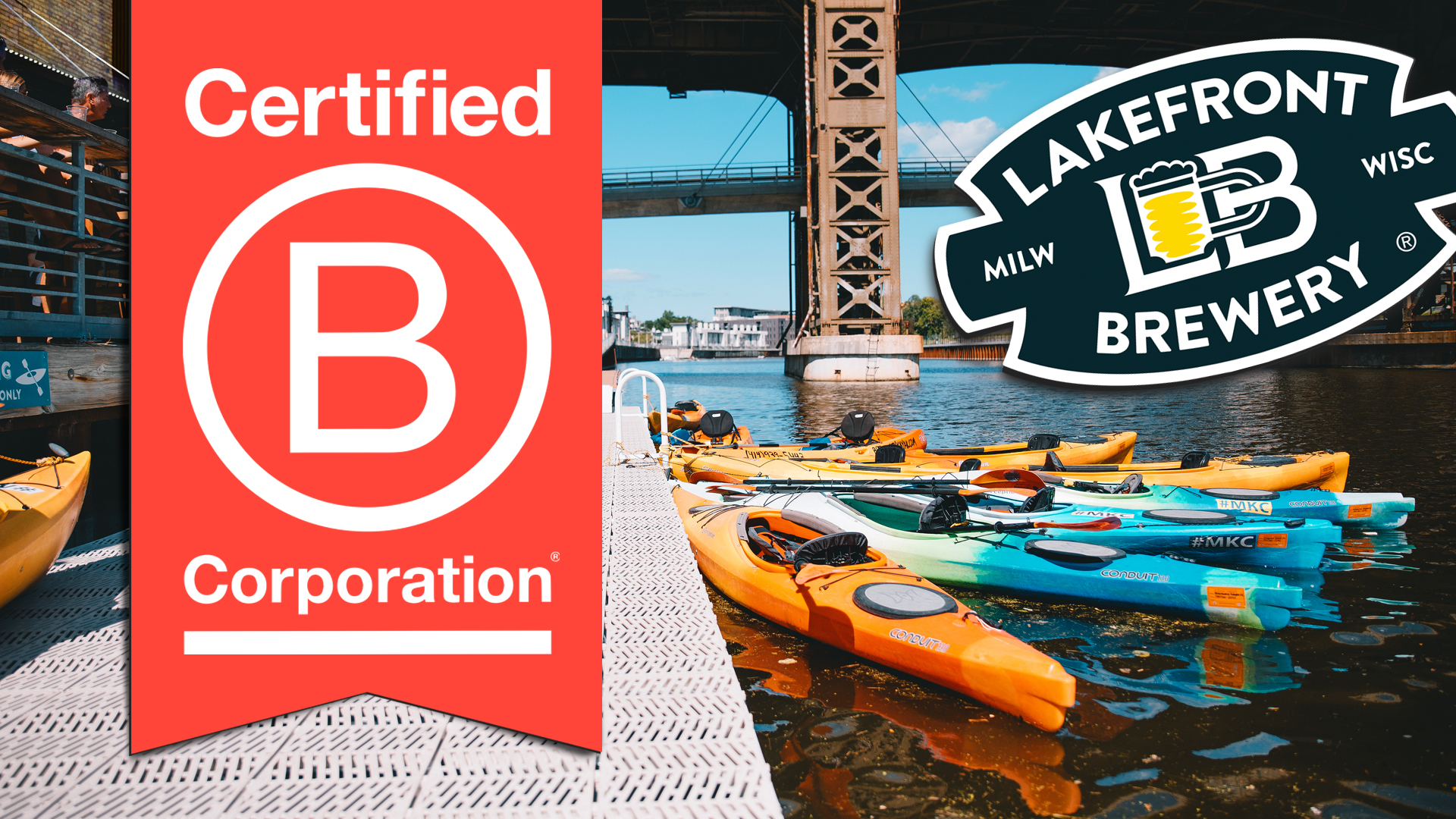 Apr 22nd, 2020 by Lakefront Brewery
Lakefront Brewery joins the short list of environmental elites.