Press Release
Keg Tappings on Wednesday will mark halfway point of beer garden season & celebrate $20,000 of park upgrades
Beer gardens are continuing to help fund upgrades and improvements to parks throughout the county.
MILWAUKEE – With six Traveling Beer Garden stops completed and six to go we've reached the half way point of the beer garden season – but for Milwaukee County residents the stein is definitely half full, not half empty, as the beer gardens are continuing to help fund upgrades and improvements to parks throughout the county.
On Wednesday July 12 at 4pm, Milwaukee County Parks Director John Dargle and County Board Supervisor Anthony Staskunas will tap a keg at Scout Lake Park to mark the start of the next Traveling Beer Garden and to celebrate $20,000 of improvements to the park's pavilion, all funded by Sprecher Brewery. Free beer and root beer will be available while supplies last.
The pavilion has received new flooring, interior and exterior painting and new tables and chairs. The upgrades were funded through Sprecher Brewery's commitment of providing $40,000 of park improvements each year as part of the Traveling Beer Garden partnership with Milwaukee County Parks.
"Our partnership with Sprecher has become a model example of how public-private partnerships can work." Said County Executive
Chris Abele
."As well as making the Traveling Beer Gardens one of the highlights of summer in Milwaukee, the partnership has enabled us to create long-lasting improvements to the parks on the tour."
The Traveling Beer Garden will stay at Scout Lake Park until August 6, and once it moves on, residents will be able to rent the newly renovated pavilion by calling 414-257-8005 Monday – Friday 8 am – 4:30 pm.
A keg tapping will also be held at Zablocki Park on July 12 for the start of the next Pass Me a Pint tour, which will stay at Zablocki until July 23.  Visitors to both beer gardens will also have a chance to win a custom beer garden bicycle, designed by Fyxation Bicycles.
The Traveling Beer Garden is open from 4-10 p.m. on Mondays to Fridays and 11 a.m.-10 p.m. on weekends with live music on Wednesday to Saturday nights from 5-8 p.m. Last call is at at 9 p.m. Food is available from Wicked Urban Food truck. The menu and live music schedule is available at www.mkebeergardens.com or at https://www.facebook.com//TravelingBeerGarden/
Traveling Beer Garden locations
Zablocki Park, 3717 W Howard Ave, Greenfield
Scout Lake Park, 5902 W Loomis Rd, Greendale
Mentioned in This Press Release
Recent Press Releases by Milwaukee County Parks
Nov 25th, 2019 by Milwaukee County Parks
More than $350,000 in initial gifts will support programming, infrastructure projects and long-term multi-park improvement campaigns that focus on racial equity across Milwaukee County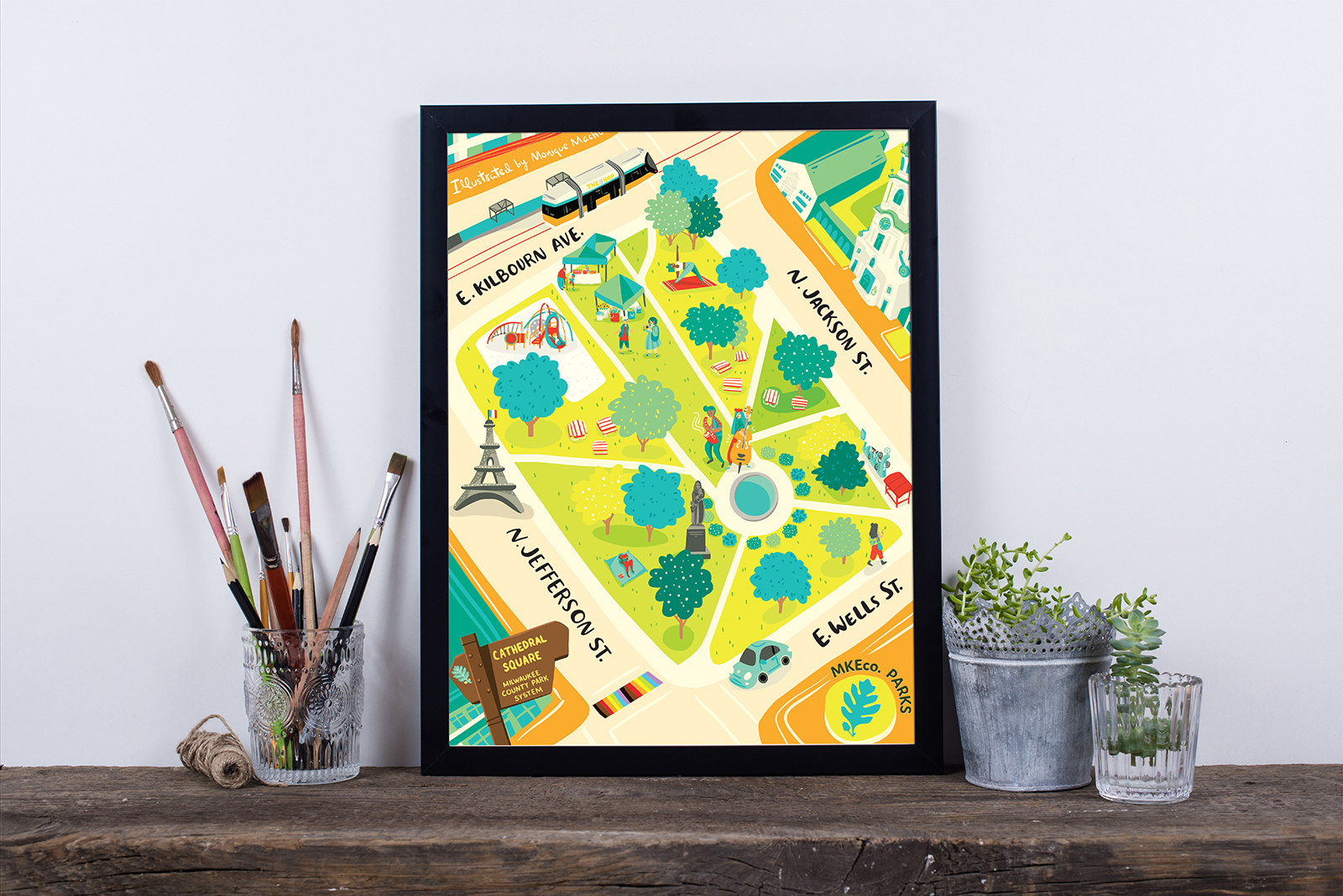 Sep 26th, 2019 by Milwaukee County Parks
This year's unique maps, which were revealed at a gallery night at the Mitchell Park Domes on Thursday night.