Press Release
Kavon Cortez-Jones Tomorrow Night!
Club Noir. Poetry by Kavon Cortez-Jones. Oct. 27 | 7:00 PM - 9:00 PM
Spoken word prodigy and Milwaukee's favorite young spoken word artist, Kavon Cortez-Jones, will spend the evening regaling his audience with his original works of Noir jazz, Hip-Hop, Afro-punk and psychedelic rock.
Cash bar, $10 suggested donation.
About the Artist:
Kavon Cortez-Jones was born on September 26th, 1994 in a city he calls, Paris of the Midwest. He is a Milwaukee homegrown Renaissance poet and storyteller who grew up in the Harambee–Riverwest and 53206 neighborhoods. Young Kavon was inspired to write poetry in 7th grade thanks to local mentors Kwabena Nixon and Muhibb Dyer. They performed at his school when he was 13-years-old, and wowed a gymnasium full of angsty-hormonal teenagers with poetic storytelling. Their stories touched on subjects such as losing loved ones to gun violence to jumping rope, particularly Double-Dutch as a lost art form. Lupe Fiasco's Superstar, a 2007 hit song around the time was another catalyst to indulge him into the scribe culture.
About the Villa Terrace Decorative Arts Museum
Overlooking Lake Michigan, the Villa Terrace Decorative Arts Museum is an Italian Renaissance-style villa designed and built by architect David Adler in 1923. The building was originally the residence of Lloyd Smith of the A.O. Smith Corporation and his family. The Villa Terrace Decorative Arts Museum features fine and decorative arts dating from the 15th through to the 18th centuries, wrought-iron masterpieces by Cyril Colnik, a formal garden and changing exhibitions. Located at 2220 N. Terrace Ave., the Museum is a partner of the Charles Allis Art Museum, 1801 N. Prospect Ave.
Museum Hours: Wednesday through Sunday from 1-5 p.m.General Admission: $7 for adults, $5 for Seniors (62+), Military and Students with a valid ID, and FREE for Museum Members and Children 12 and under.
Villa Terrace Decorative Arts Museum
2220 N. Terrace Avenue, Milwaukee, WI 53202
Mentioned in This Press Release
Recent Press Releases by Villa Terrace Decorative Arts Museum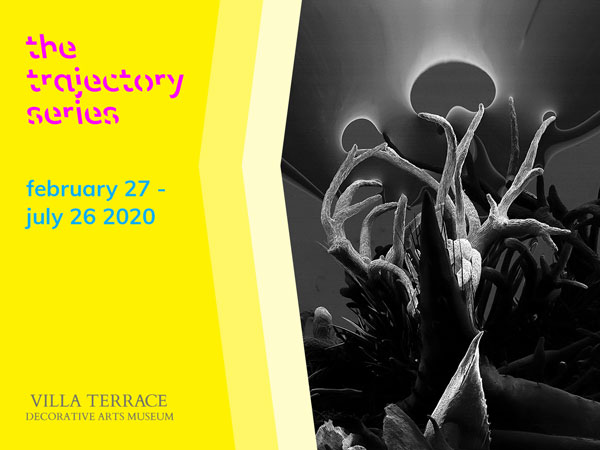 Aug 6th, 2019 by Villa Terrace Decorative Arts Museum
Enter Through the Neptune Gate For Thursday Nights in the Garden at the Villa Terrace Decorative Arts Museum August 15, 2019 through September 12, 2019 Featuring Live Music and Neptune Bar