Press Release
Kaleidoscope
Cooperative Performance opens its season with female story and movement. October 19 and 26 @ Danceworks Studio Theater 5pm & 7:30pm each evening
Milwaukee, WI – September 25, 2019 – Cooperative Performance begins its 6th season with an emphasis on real life stories told through movement. Kaleidoscope, conceived, created and directed by Emily Elliott opens October 19 at 5pm at Danceworks Studio Theater (1661 N Water St, Milwaukee). Subsequent shows are October 19 at 7:30, and October 26 at 5pm and 7:30pm. Kaleidoscope features performances by Thom Cauley, Sandra Hollander, Maelen Kloskey, Kaitlyn Moore, Caitlyn Nettesheim, and Dana Leone Strothenke.
Told almost entirely through dance and movement, Kaleidoscope follows the story of two individuals who experience sexual and physical assault via relationship abuse. While their stories progress at different rates, there are times when they inevitably converge.
Without being explicit, Kaleidoscope is inspired by seven true stories from college age students and offers audiences that there is no true end to the stories and the patterns of abuse.
Developed over two and a half years, the project began with exploring improvisational movement and emotional structures developed by performers at UW Eau Claire. Simultaneously, as Emily's research was being shared and discussed, actors and dancers added their own experiences and together, the cast learned how to safely embody the stories and the information they held. Kaleidoscope still evolves, as the rehearsal process in Milwaukee continues to be collaborative, with experiences, cast, and structures all continuing to inform the work that will be performed this October in Milwaukee.
Emily created this piece as a way to help others cope with assault or abuse. Because of the stories offered in the development of Kaleidoscope , this production focuses on two women. Emily acknowledges, though, that the cycles of abuse can happen to anyone, unfortunately. The stories exemplify a sense of loss, uneasiness, confusion, loneliness, confusion, and hope, which all victims, regardless of gender, and their loved ones suffer.
The carefully curated playlist Emily has selected to underscore the show are all songs that all portray the feeling of what it's like to live every day surviving an event like the ones portrayed in the performance.
Believing survivors is crucial in today's climate, and Emily hopes that with a show like this, awareness and action regarding relationship abuse will increase. It's time for people to stand up and help survivors, as survivors often do not see a way forward on their own.
Kaleidoscope runs 50 minute with no intermission. Join the artists for a brief talk back conversation immediately following each performance.
About the director:
Emily Elliott recently graduated from the University of Wisconsin Eau Claire in December with a Bachelors in Theatre Arts and English: Critical Studies in Literature, Culture, and Film. She is VERY excited for her professional directorial debut with Cooperative Performance. Emily is looking forward to sharing this original work, devised by herself and some friends from UW Eau Claire, with an audience. Some of Emily's most recent previous credits include: Antonia in They Don't Pay? We Won't Pay! (Saint Kate ARCo Ensemble), lllusion in Allusion/Illusion (Cooperative Performance), and Jessica in Hand to God (Voices Found Repertory). This show means a lot to Emily,and she is forever grateful for those that have helped her this far in creating this show.
About the company:
Cooperative Performance is an artist-led interdisciplinary producing company, a membership co-op, and a 501(c)3 non-profit organization. We provide artists a forum to experiment, to create original works and innovative performances not otherwise attainable through traditional means of production; we achieve this by creating collaborative and cooperative networks, providing platforms for artist education and feedback, and utilizing unconventional forms that integrate diverse perspectives and artistic disciplines.
Upcoming productions by Cooperative Performance:
February, 2020 MEDUSA: THE MAKING OF A GORGON devised and directed by Kelly Coffey & Don Russell A fairytale of loneliness, violence, mortality, and courage. An original story of an outcast rejected and forced into a forest of isolation, it weaves a tale of survival and revenge using text, movement, and music with strange and mysterious characters.
April, 2020 EMBODIED TRUTH: FINDING WAYS TO MOVE TOGETHER devised and directed by Daniel Burkholder & Kimani Fowlin An exploration of race and gender in the #metoo and #blacklivesmatter landscape,EMBODIED TRUTH: FINDING WAYS TO MOVE TOGETHER examines parenting through the lenses of gender and race. This work will draw on the stories of the performers, all parents themselves, combining dance, spoken word, storytelling, and audience engagement to honor the blessings and burdens of being a parent.
Mentioned in This Press Release
People
:
Caitlyn Nettesheim
,
Dana Leone Strothenke
,
Daniel Burkholder
,
Don Russell
,
Emily Elliott
,
Kaitlyn Moore
,
Kelly Coffey
,
Kimani Fowlin
,
Maelen Kloskey
,
Sandra Hollander
,
Thom Cauley
Recent Press Releases by Cooperative Performance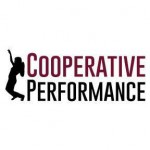 Mar 8th, 2018 by Cooperative Performance
This diverse five show season of original and devised work will spur audiences to debate, question, and challenge their surroundings.