Press Release
Inspiration Studios Welcomes Guatemalan Artist, Ernesto Atkinson
Conversations with Color: What Do You See? / Conversaciones de Color: Qué Ves?
Inspiration Studios welcomes to its West Allis gallery walls, mixed media paintings by Guatemalan Artist, Ernesto Atkinson, entitled Conversations with Color: What Do You See? / Conversaciones de Color: ¿Qué Ves?  The exhibit will feature a variety of oversized original paintings created over the past several years.
Conversations/Conversaciones will adorn the gallery walls at 1500 S. 73rd Street for a brief exhibit from January 20 to January 28, 2018. An Opening Reception with Atkinson is scheduled for Saturday, January 20, 5-7pm. The reception is free and open to the public.  Refreshments will be served.
Born in Antigua, Guatemala, Atkinson expressed a great interest in art as a child. Over the years his artistic influences grew with tremendous passion. After graduating from El Gran Moyas High School in 1999, he traveled the world to explore the arts and gain an understanding of the human condition.  With a degree in art from North Dakota State University and a Master's Degree in Art Therapy from The Art Institute of Chicago, Atkinson has displayed his works in galleries worldwide and online. He recently opened an art therapy clinic in Milwaukee's Third Ward, helping others to use art as a way of coping with real-life difficulties.
Representing a contemporary movement which observes his experiences with everyday life, political and religious concepts, and philosophies, Atkinson's art is a mix of different media that represents the different faces and dissimilarities of society with its incomparable and multiples textures and colors.
"He aprendido…I have come to learn and understand that our first language is art," says Atkinson. "I believe that art is imbedded in us. It represents itself in colors, sounds, spirits, emotions, textures, values, principles, perspectives, hate and love.  I believe we all have a 'not yet language of an idea' always talking back to us.  For me the 'not yet language of an idea' are all my thoughts in the form of sketches, sketches that are learning to have a defined voice, strength and power to be an incredible painting.   Sometimes I believe it presents itself in the form of an image, a sound, a kiss, an emotion, a dance."
Traditions and hopeful memories fill Atkinson's work. Viewers will find themselves immersed in the details of a Guatemalan lifestyle—a guitar player in the moonlight, a woman sitting on a bench under starry skies, and a wide variety of childhood objects.  Hidden memories and dreams are brought to the surface with subtle, striking detail. Many are abstract paintings reminiscent of Picasso or Miró, inviting a plethora of interpretations.
Kristi Groberg (Art History Professor, NDSU Department of Visual Arts) describes Atkinson as "an artist who truly sees art as an active agent of change."
"Este trabajo artistico…This body of artwork," explains Atkinson, "is a representation and an example of how the 'not yet language of an idea' becomes my personal conversation between colors and understandings of the world, as well as making my experience a revolutionary adventure of my life in the way I see it, smell it and dilute it. However, this is my art work, but what is more important in this work is YOUR interpretation, your self-projections of discovery through what you are observing and what is surrounding you."
An Opening Reception with Ernesto Atkinson will be held Saturday, January 20, from 5- 7pm.  Admission is free and refreshments will be served.  The gallery will also be open for viewing during painting party events on Sunday, January 21, 2-4pm and Friday, January 26, 6-8pm. A Closing Reception with Atkinson is scheduled for Sunday, January 28, 2-4pm.
For more details about this exhibit, the painting parties, and open gallery hours, visit the Inspiration Studios website (www.inspirationstudiosgallery.com) or contact Erico Ortiz at i.s.1500@att.net or 414 587-3474.
Conversations with Color Gallery
Mentioned in This Press Release
Recent Press Releases by Inspiration Studios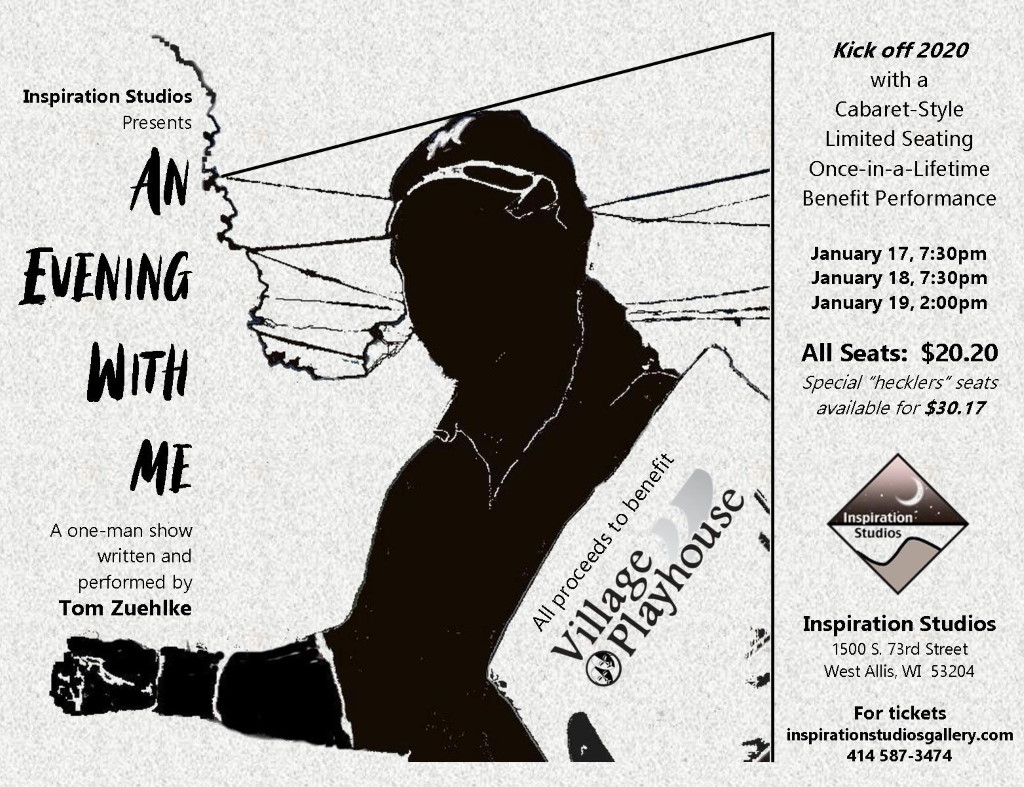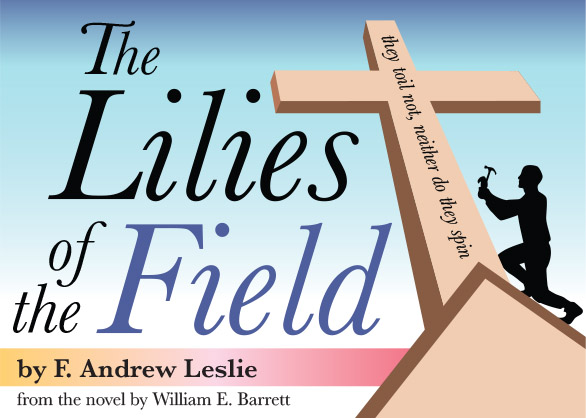 Nov 25th, 2019 by Inspiration Studios
The Lilies of the Field by F. Andrew Leslie, from the novel by William E. Barrett, is a family-friendly drama about a traveling handyman who answers the prayers of a group of refugee nuns.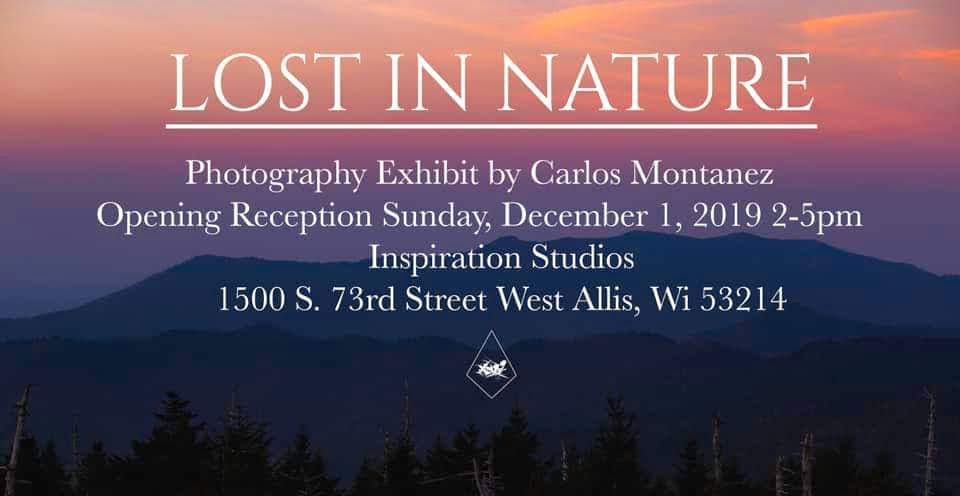 Nov 18th, 2019 by Inspiration Studios
An Opening Reception with the artist will take place Sunday, December 1, 2:00-5:00pm, at the West Allis gallery, located at 1500 S. 73rd Street.