Press Release
In Milwaukee, Mayor Rybak Unveils New Ad Campaign to Attract Same-Sex Weddings to Minneapolis
"I Want to Marry You in Minneapolis" campaign running in Milwaukee, Madison and Chicago publications
September 5, 2013 (MINNEAPOLIS) — In Milwaukee today, Minneapolis Mayor R.T. Rybak unveiled a new ad campaign, called "I Want to Marry You in Minneapolis," that invites same-sex couples from Milwaukee and across Wisconsin to make the short trip to Minneapolis to get legally married. Minneapolis, City by Nature, is a supportive, welcoming city with free LGBT wedding-planning services and hundreds of friendly vendors who are waiting to help gay and lesbian Milwaukee and Wisconsin couples put together the wedding of their dreams. Marriage equality has been in effect in Minnesota since August 1 of this year.
Mayor Rybak was joined by Milwaukee County Executive Chris Abele and President and CEO of Fair Wisconsin Katie Belanger, both of whom argued that this campaign points to the urgent need to enact marriage equality in Wisconsin.
Mayor Rybak unveiled the ad campaign, created pro bono by the Minneapolis marketing and branding firm Zeus Jones, at the Milwaukee LGBT Community Center, a community-based organization dedicated to improving the quality of life for LGBT people in the Metro Milwaukee area. The campaign is in partnership with Meet Minneapolis, Convention & Visitors Association.
The "I Want to Marry You in Minneapolis" campaign will also run in Madison-area publications, while similar ads targeted at Chicago were unveiled in publications there last week. Copies of the ads that will run in Milwaukee are attached (LGBT Wedding Ad Campaign – Richard, LGBT Wedding Ad Campaign – Olga).
"Minnesotans and Wisconsinites are almost like family: we know each other well and see each other often. Now, Milwaukeeans have another great reason to come see us in Minneapolis: to get married," Mayor Rybak said. "Gay and lesbian couples from Milwaukee and across Wisconsin don't have to wait one more day to get legally married in Minneapolis. We're a supportive and welcoming city where we're ready to help them put together the wedding of their dreams."
Meet Minneapolis offers free LGBT wedding-planning services and direct connections to hundreds to LGBT-friendly wedding vendors.
"This just goes to show that progressive public policy is good for business: marriage equality isn't just the right thing to do for Wisconsin, it's the smart thing to do for Wisconsin," Mayor Rybak added. "I hope the day comes very soon that all Wisconsinites can marry the person that they love, and I fully support the growing coalition that is working to make that happen. But until that day comes, I'm here to steal your business."
"As a long-time supporter of marriage equality and LGBT rights, I'm happy Mayor Rybak is so welcoming to couples from Wisconsin," said County Executive Chris Abele. "I will continue to fight for marriage equality in Wisconsin and I am confident we will soon see a day where two loving people will be able to choose whom they marry without leaving the state."
"Milwaukee is a great American city that values its diverse and dynamic communities, but it is diminished by the state's ban on marriage equality," said Mayor Tom Barrett.  "Wisconsin was once a national model for fairness, but it has already fallen behind thirteen states that have affirmed marriage equality.  Wisconsin's people and economy will be stronger when we can move forward to recognize the value of all committed couples."
"As more and more states surrounding Wisconsin enact marriage equality, many Wisconsin couples are certainly likely to avail themselves of the full recognition afforded by those states and the federal government," said Katie Belanger, president and CEO of Fair Wisconsin. "Wisconsin's antiquated and discriminatory laws banning marriage equality and civil unions are bad for our people and our economy, and put our entire state at a disadvantage to our more welcoming neighbors." Fair Wisconsin works to protect and advance the civil rights of LGBT people in Wisconsin through electoral involvement and direct legislative advocacy.
"LGBT Milwaukeeans love their city and their state, and we want to be able to get married here," said Martin Palicki, board director of the Milwaukee LGBT Community Center.  "Milwaukee is a wonderful city for the LGBT community, but we look forward to the day when it's not necessary to leave our home state in order to be treated equally."
Mayor Rybak is a long-standing advocate for the freedom for all couples to marry and was a leader in the fight to enact it in Minnesota. Beginning at the stroke of midnight on August 1 — the moment at which it became legal for all Minnesotans to marry the person that they love — and until almost 7:00 a.m. that morning, Mayor Rybak personally performed 46 same-sex weddings in the Rotunda of Minneapolis City Hall, an event that was more than two months in the planning. Two weeks later, Mayor Rybak also officiated at the wedding of Minneapolis Police Chief Janeé Harteau and her wife.
In just one month since same-sex marriage became legal in Minnesota, 1,640 same-sex Minnesota couples have applied for marriage licenses.
Mentioned in This Press Release
Recent Press Releases by Press Release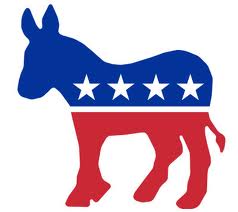 Jan 21st, 2020 by Press Release
The package consists of five bills which repeal a multitude of regressive Republican water policies.