Press Release
Hilton Milwaukee City Center's Beloved Canine Concierge, Millie, Turns 1!
Instead of gifts for Millie, please consider bringing a toy to donate to the Wisconsin Humane Society.
MILWAUKEE, September 7, 2017 – The Hilton Milwaukee City Center celebrates a very special birthday this September! Millie, a mini Goldendoodle who serves as the hotel's "canine concierge," and who has warmed the hearts of many locals and travelers, is turning one Wednesday, September 13. The public is invited to help celebrate Millie's birthday from 5:30 – 7:30 p.m. in 6th and Green, the hotel's outside courtyard.
Millie, who is named using the first and last syllables of Milwaukee, works alongside her owner and the Hilton Milwaukee's "human" concierge, Rusty Dahler, Tuesday through Saturday. She spends 40 hours a week working at the hotel – welcoming guests and providing cuddles to employees and visitors in the lobby, riding on luggage carts and assisting with deliveries, and visiting business and meeting attendees during conference breaks held at the hotel. Since arriving at the hotel, Millie has become a mini celebrity in Milwaukee, also participating in city parades and special events held at the hotel. She's even known nationwide, having been mentioned by Hilton Hotels CEO Chris Nassetta on his personal Facebook page, mentioned on Buzzfeed's Reasons to Smile Facebook page and the Weather Channel's Crazimals page. Flight attendants from a national airline are also known to request stops to Milwaukee just to see Millie!
Millie's First Birthday Party, Sept. 13
During Millie's First Birthday Party on September 13 from 5:30 – 7:30 p.m., the Hilton Milwaukee City Center will feature:
Cash bar, light snacks and birthday cake
Samples and information from dog-friendly companies, including Central Bark, Fromm Family Pet Food, Cold Nose Canine and The Lovin' Oven Pet Bakery
Agility and frisbee demonstrations, starting at 6:00 p.m.
Holly Lewis, Millie's trainer, will be on hand to answer dog-related questions
The event, at the Hilton Milwaukee's 6th and Green, is free and open to the public, including well-mannered and leashed dogs. Instead of gifts for Millie, please consider bringing a toy to donate to the Wisconsin Humane Society. In the event of rain, the festivities will need to be moved inside for a people-only party (dogs will not be allowed).
"Millie has changed the atmosphere of the hotel's lobby tremendously. When guests check-in or walk into the lobby, the first thing they often see is Millie, and she instantly brings a smile to their faces. She makes guests feel at home," said Dahler. "At the Hilton Milwaukee City Center, we want to provide an exceptional and unforgettable experience. Millie certainly offers an experience unlike any other for residents and guests alike."
The AAA-Four Diamond Hilton Milwaukee City Center, one of Milwaukee's premier pet-friendly hotels, chose to bring a canine concierge into the hotel in fall 2016. After determining the best breed – one that is hypoallergenic and has a calm temperament – the hotel, with help from Concierge Rusty Dahler, found Millie and brought her to the hotel in late November 2016.
For more information about Millie's First Birthday Party, visit http://www.hiltonmilwaukee.com, or check Facebook or Twitter @HiltonMilwaukee.
Millie shares her adventures at the Hilton Milwaukee City Center on Instagram @millieatthehilton. A video of Millie can be found at https://youtu.be/8MpmRRAHxmU.
About Hilton Milwaukee City Center
Located in the heart of downtown, the AAA Four Diamond Hilton Milwaukee City Center is a true Milwaukee landmark. In 2011, it became a member of Historic Hotels of America. As Milwaukee's convention headquarters hotel of choice, Hilton Milwaukee offers the most meeting and event space of any hotel in the city—more than 34,000 square feet—including three ballrooms and 18 well-appointed meeting rooms of various sizes. The hotel's ballrooms, with their vaulted ceilings and period fabrics, echo the magnificence evident throughout this showpiece.
With 729 renovated guest rooms, Hilton Milwaukee can accommodate nearly any group. Its central location means guests are just moments away from the city's theater district, the lakefront and Summerfest grounds, Bradley Center sports complex and Historic Third Ward. Hilton Milwaukee is located at 509 W. Wisconsin Ave. in downtown Milwaukee. For more information on the hotel, visit www.HiltonMilwaukee.com, find the hotel on Facebook (Facebook.com/hiltonmilwaukee), or follow it on Twitter (@HiltonMilwaukee).
Mentioned in This Press Release
Recent Press Releases by Marcus Hotels & Resorts
Nov 13th, 2018 by Marcus Hotels & Resorts
Named "Saint Kate," hotel will celebrate artistic expression in all forms; a place to create, discover and participate in the creative process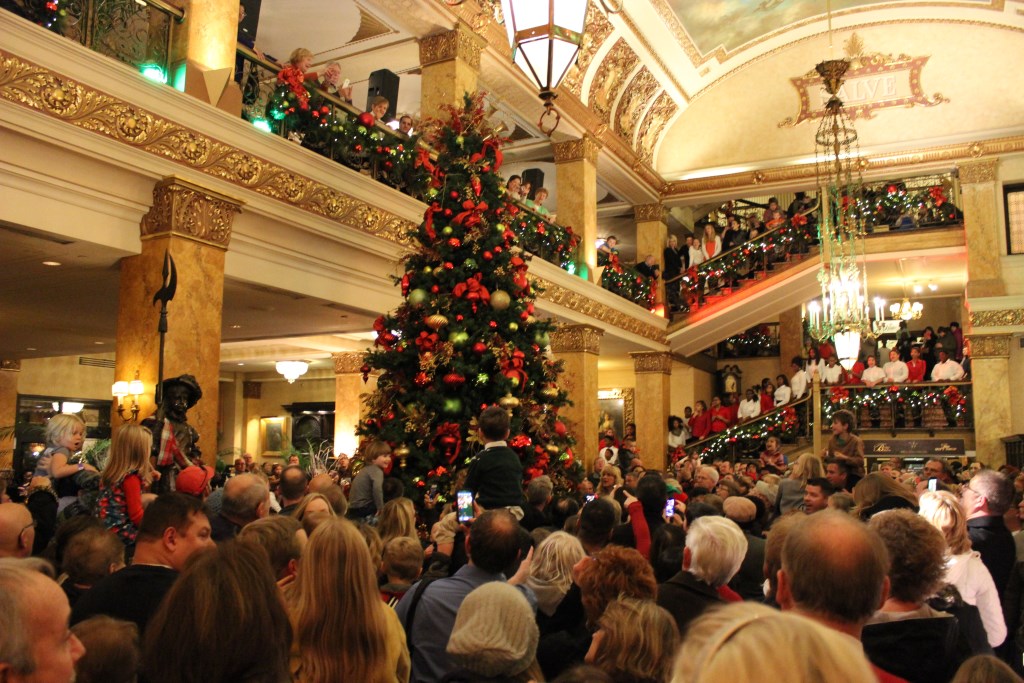 Oct 24th, 2018 by Marcus Hotels & Resorts
Plus, the three "must do" events at Marcus Hotels & Resorts this holiday season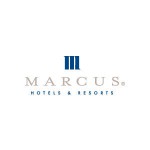 Sep 11th, 2018 by Marcus Hotels & Resorts
Madini has been creating art for almost 20 years and has a vast collection of paintings in watercolors, acrylics, oils and pastels on paper, canvas and silks.