Press Release
Harley-Davidson Museum® Revs Up for the Return of Outdoor Bike Night Starting This May
Additional highlights include Mother's Day Brunch, Armed Forces Ride, BBQ & Blues, new displays and more
MILWAUKEE, WI – May 3, 2016 – The Harley-Davidson Museum® is primed for spring and summer's arrival. Starting May 1, the Museum's extended hours begin – with doors opening at 9 a.m. every day – giving Museum-goers more time to take in the award-winning displays and new artifacts. The fun isn't just confined inside the Museum. In fact, May also brings: the return of the Museum's legendary Bike Nights, as all bikes unite on Thursdays throughout the summer; the Brewtown Rumble Pre-Party to the Museum plaza, where vintage bikes will be on display for all to admire; and the annual Armed Forces Ride landing at the Museum to pay homage to those who serve in the military.
Additionally, visitors can celebrate on May 8 when the mother of all Mother's Day Brunches returns to the Museum's MOTOR® Bar & Restaurant. With a menu fit for a queen, MOTOR will pamper Mom on her special day.
Outdoor Bike Night
Returns May 12 through mid-September
5 p.m. every Thursday
Grab your bike. Join other riders for music, fun and plenty of eye candy. Enjoy food and drink specials inside and outside MOTOR all summer long. May and June Bike Night events include:
May 12 Bike Night Kick-Off – Start the season off right
May 19 Ladies Bike Night – Featuring live music from Whiskey Belles & Post Monroe
May 26 Bike Night with H-D merchandise giveaways
June 2 MotoAmerica AMA Pre-Party & Ticket Giveaway – by Road America
June 9 Rockerbox Motorfest (AHRMA) Pre-Party & Ticket Giveaway – by Road America
June 16 Drag Racing: America's Fast Time special exhibit opening celebration – Featuring live music from Hugh Masterson
June 23 Military Appreciation Bike Night with Combat Vets Nationals Celebration – Featuring live music from Black Top Kings
June 30 Bike Night with Harley-Davidson merchandise giveaways
BBQ & Blues at MOTOR Bar & Restaurant
Every Saturday, May 7 through September
AYCE special: 5 – 9 p.m.
Blues music: 5:30 – 8:30 p.m.
MOTOR will roll out the orange carpet for the perfect pairing of good food and live music, bringing together two true American classics: Blues music and all-you-can-eat BBQ. For just $19.95, diners can have their fill of MOTOR's famous hickory-smoked BBQ chicken, pulled pork, smoked brisket and grilled sausage links – all four is a great start – or add on AYCE Memphis-style dry-rubbed ribs for only $5 more. Guests can enjoy the best in true American blues music from nationally known musicians – with no cover charge.
Mother's Day Brunch & Free H-D Museum Admission for Mom
Sunday, May 8
10  a.m. – 2 p.m. in Rumble at the Harley-Davidson Museum
9 a.m.-6 p.m. in the Harley-Davidson Museum
Celebrate the most important woman in your life – MOM. Give her an unforgettable day at the Harley-Davidson Museum with brunch in Rumble and free H-D Museum admission.* Brunch reservations are $34.95 for adults, $14.95 for kids (6-17), and free for kids 5 and under. Call (414) 287-2778 for brunch reservations. Surprise mom with a unique gift from The Shop – gift-wrapping and delivery to your table or Harley-Davidson Museum lobby is included with purchase. Call a personal shopping assistant in The Shop at (414) 287-2770 or stop by to find the perfect Mother's Day present.
* Free admission for moms with the purchase of an adult admission.
Brewtown Rumble Pre-Party
May 14, 3-7 p.m.
Harley-Davidson Museum, Bike Plaza
The Brewtown Rumble, a vintage motorcycle show and street party, is back for its second year featuring music, food, vendors and more. Kick off the Brewtown Rumble motorcycle show with the official pre-party at the Harley-Davidson Museum located in the motorcycle plaza and open to all motorcycle enthusiasts. Visitors can register their bikes for the Sunday show, check out bike displays, reconnect with good friends, and catch a glimpse of the post-apocalyptic Milwaukee Mad Max Run. For more information, visit www.brewtownrumble.com.
Armed Forces Day Celebration
May 21, 11 a.m.-3 p.m.
Harley-Davidson Museum, Bike Plaza
Support our troops: Join the Milwaukee Armed Services Committee, Hal's Harley-Davidson and the Harley-Davidson Museum for Armed Forces Day Celebration and the 13th Annual Support the Troops Ride. Gather at Hal's Harley-Davidson for a free pancake breakfast before riding down to the Harley-Davidson Museum where participants will enjoy Military displays by all branches of the Military, a performance by the American Legion Band, Military gallery talks, and special Armed Forces ceremony. The Harley-Davidson Museum offers a Military ticket every day for $14 for all active, reserve, retired or discharged military service members.
Ongoing Exhibits and Displays
Race Day: Photos from the Flat Track, through Sept. 5
This Bridge Gallery photo exhibit features dozens of images from flat track racing's preeminent photographer, Dave Hoenig, as he takes guests down to pit row and into the grandstands to document the thrills and chills of life in the fast lane. Hoenig has captured more than 1,000 races in his career, keeping his lens trained on the pageantry, emotion and camaraderie of a day at the track.
Racing Machines from the KR to the XR
The Museum's Design Lab, which recently underwent a renovation, focuses on the role Harley-Davidson's hardscrabble engineering team played in creating the legendary bikes that would dominate the racetracks of the 1950s, '60s and '70s. This exhibit shows how man and machine have combined to make Harley-Davidson Racing a king and the winner's circle its throne.
Additionally, the Museum lobby will feature a newly acquired 1947 WR Harley-Davidson racer believed to be one of only 20 made. The bike was also discovered to have Wisconsin ties, as legendary racer Ray Tursky of Madison owned it.
The Museum is also pleased to show off two of its newest acquisitions as both a 1901 engineering drawing for a "bicycle motor" by William S. Harley and a 1904 promissory note signed by Walter and Arthur Davidson have recently been installed. The artifacts shed even more light on the early history of the Harley-Davidson Motor Company.
SUGGESTED TWEET:  .@hdmuseum revs up for May's outdoor bike night, plus Mother's Day Brunch, Armed Forces Ride, BBQ & Blues, & new displays bit.ly/1jNZblD
About the Harley-Davidson Museum
The Harley-Davidson Museum is located at 400 W. Canal St. in Milwaukee and provides a glimpse of American history and culture like you've never seen it before – through the lens of Harley-Davidson Motor Company. The Museum, a top destination in Milwaukee and the state of Wisconsin, is open year-round and attracts hundreds of thousands of visitors to the area each year. The 20-acre campus offers abundant and free parking, and includes MOTOR® Bar & Restaurant and The Shop. For more information on the Museum's galleries, exhibits, special events, tickets and more, visit the new and improved h-dmuseum.com.
Mentioned in This Press Release
Recent Press Releases by Harley-Davidson Museum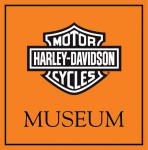 Mar 3rd, 2020 by Harley-Davidson Museum
Check out the official Mama Tried Pre-Party and join John McGivern as he brings a special screening of "Around the Corner" to campus.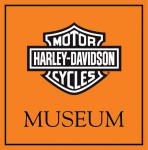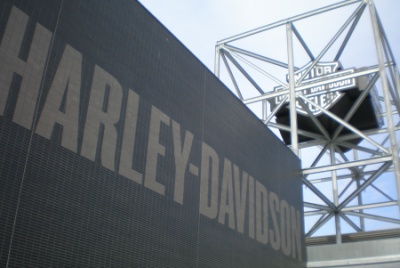 Jan 15th, 2020 by Harley-Davidson Museum
The return of Milwaukee Museum Week, Monster Jam drivers and more events and displays make this the perfect time to visit the crossroads of 6th & Canal.