Press Release
Harley-Davidson Museum® puts the pedal to the metal with its lineup of 2016 exhibits
Sprint, run, race or ride to the Museum for programming that highlights the need for speed
MILWAUKEE – Jan. 18, 2014 – The Harley-Davidson Museum is going full throttle into 2016 with high-octane exhibits, events and programming that shine a spotlight on Harley-Davidson's deep ties to the sport of racing.
It all kick-starts this week with two new exhibits that will go on display Friday, Jan. 22. The Bridge Gallery will be taken over by Race Day: Photos from the Flat Track, which will feature dozens of photos from flat track racing's foremost photographer, Dave Hoenig. Also on Friday, the public will get its first opportunity to see the revamped Design Lab. Racing Machines from the KR to the XR drills down deep to show how Harley-Davidson engineers created the world's foremost racing team. The Museum will also have extended hours on Jan. 22 (10 a.m. – 9 p.m.) as a part of Gallery Night.
Later this year, the Museum's special summer exhibit will open June 17, with a special media preview day on June 16. Drag Racing: America's Fast Time will give museum-goers the opportunity to trace drag racing's humble back-road – and often illegal – beginnings to the high-tech and high-powered races of today.
With new exhibits, unique race-inspired items from The Shop, a new menu from MOTOR® Bar & Restaurant to be revealed Jan. 27, parties, events and so much more scheduled for 2016, the Harley-Davidson Museum is on a mission to show the world that #SpeedThrills.
Race Day: Photos from the Flat Track, Jan. 22-Sept. 5
The Museum will start kicking up a little dirt on Jan. 22, when Race Day: Photos from the Flat Track, a photo exhibit featuring dozens of images from flat track racing's preeminent photographer, is unveiled. Dave Hoenig takes you down to pit row and into the grandstands to document the thrills and chills of life in the fast lane. Hoenig has captured more than 1,000 races in his career, keeping his lens trained on the pageantry, emotion and camaraderie of a day at the track.
Racing Machines from the KR to the XR
The Museum's Design Lab, which recently underwent a renovation, will also reopen on Jan. 22. The installation focuses on the role Harley-Davidson's hardscrabble engineering team played in creating the legendary bikes that would dominate the race tracks of the 1950s, '60s and '70s. This exhibit shows how man and machine have combined to make Harley-Davidson Racing a king and the winner's circle its throne.
Additionally, the Museum lobby will feature a newly acquired 1947 WR Harley-Davidson racer believed to be one of only 20 made. The bike was also discovered to have Wisconsin ties, as it was owned by legendary racer Ray Tursky of Madison.
Drag Racing: America's Fast Time summer exhibit; June 17-Sept. 5
Go under the hood with mind-blowing mad scientists of speed to see just how much blood, sweat and elbow grease hot rodders pour into their machines – two wheels or four – in their race against time. See the sport make tracks from its humble beginnings on darkened streets to the bright lights of the winner's circle as the need for speed permeated pop culture.
Confirmed artifacts and exhibit details will be shared this spring.
The fun doesn't stop at the Museum doors. The Museum campus will be buzzing with activities and can't-miss events like our monthly bike nights, specialty dinners just in time for Valentine's Day and more. Coming later this month, MOTOR® Bar & Restaurant will unveil its new menu, with a focus on American classics.
About the Harley-Davidson Museum
The Harley-Davidson Museum is located at 400 W. Canal St. in Milwaukee and provides a glimpse of American history and culture like you've never seen it before – through the lens of Harley-Davidson Motor Company. The Museum, a top destination in Milwaukee and the state of Wisconsin, is open year-round and attracts hundreds of thousands of visitors to the area each year. The 20-acre campus offers abundant and free parking, and includes MOTOR® Bar & Restaurant and The Shop. For more information on the Museum's galleries, exhibits, special events, tickets and more, visit the new and improved h-dmuseum.com.
Mentioned in This Press Release
Recent Press Releases by Harley-Davidson Museum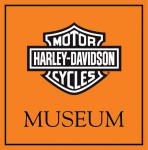 Mar 3rd, 2020 by Harley-Davidson Museum
Check out the official Mama Tried Pre-Party and join John McGivern as he brings a special screening of "Around the Corner" to campus.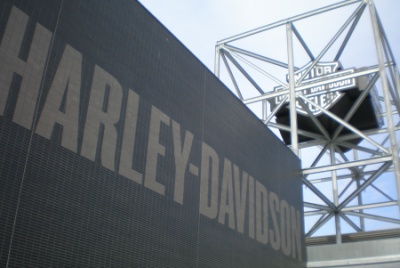 Jan 15th, 2020 by Harley-Davidson Museum
The return of Milwaukee Museum Week, Monster Jam drivers and more events and displays make this the perfect time to visit the crossroads of 6th & Canal.