Press Release
Happy Harley Days arrive at the Harley-Davidson Museum
Make December one to remember this holiday season
MILWAUKEE, U.S.A. (Dec. 6, 2019) – With tens of thousands lights brightening the campus of the Harley-Davidson Museum, the crossroads of 6th & Canal is where you can find holiday cheer this season. In addition to housing an unrivaled collection of Harley-Davidson motorcycles and memorabilia, the H-D Museum invites everyone to enjoy the Happy Harley Days on Dec. 7, 14 and 21 and celebrate the holidays H-D style.
And don't forget: The Harley-Davidson Museum is open 363 days a year, so be sure to bring your out-of-town guests through the H-D Museum to help everyone get revved up for the holidays.
EVENTS
Happy Harley Days
Saturdays, Dec. 7, 14 and 21, 10 a.m.-6 p.m.
Come celebrate the holiday season with a fun-filled day at the H-D Museum. Take a tour through the museum with our Family Fun Guide or book a Highlights Tour and journey through the history of Harley-Davidson. We'll have roaming entertainment throughout the campus, Breakfast with Santa at MOTOR® Bar & Restaurant, and holiday shopping. And to top it off, one lucky winner will win a $500 Holiday Shopping Spree at the H-D Museum Shop. Stop by The Shop and enter for a chance to win. While you're at The Shop, be sure to grab some authentic H-D gifts and collectibles and check holiday shopping off your list. We've got a new Customization Station where you can create your very own shirt. Watch your creation come to life as we adhere patches to customize your unique style. After you walk through The Shop, bring your holiday wish list to Breakfast with Santa and enjoy hands-on holiday frame decorating. The Big Guy will be hanging out at MOTOR® Bar & Restaurant from 10 a.m.-2 p.m. Reservations recommended – call 414-287-2778. Support your community with the 8th Annual Toy & Book Drive.  Donate a Toy or Book to the Milwaukee Child Advocacy Center (MCAC) in affiliation with Children's Hospital of Wisconsin and receive 15% off at MOTOR™.
Saturday, December 7
th
– Entertainment by Limited Edition, Port Washington – Port Washington High School A Cappella Group roaming throughout campus.
Saturday, December 14th– H-D IRONe DEMOS for kids age 3-7 in RUMBLE (room above MOTOR Bar & Restaurant) on the H-D Museum Campus from 10 a.m.-6 p.m.
$10 Tuesdays
Don't forget: Museum admission on Tuesdays from October through April is just $10, no reservation required. And kids are just two for $10, too! Plus, a Hamilton gets you the delicious chef's choice Taco Tuesdays at MOTOR Bar & Restaurant.
NEW INSTALLATIONS
"Building a Milwaukee Icon: Harley-Davidson's Juneau Avenue Factory" (open now)
A recently recovered cache of architectural drawings includes plans for the original Juneau Avenue facility. The pencil drawings, along with archival photographs, demonstrate the whirlwind pace of the company's early growth. While building an international business—going from producing just over 1,000 motorcycles in 1909 to manufacturing 27,000 motorcycles in 1920—the company's Milwaukee factory experienced near-constant expansion. Construction through this relatively brief period created the buildings that today, a century later, are still the proud home of Harley-Davidson.
"Building a Milwaukee Icon" provides a snapshot of Harley-Davidson's formative years and illustrates a chapter of Milwaukee history when the city was known as the "Machine Shop to the World."
Experience Gallery: Model Year 2020 Harley-Davidson motorcycles
Always a favorite photo opportunity for riders and non-riders alike, the H-D Museum's Experience Gallery has been revamped to feature five 2020 Harley-Davidson motorcycles – including the all-new, all-electric LiveWire™!
Custom Culture Installation: "Blackbird"
Blackbird, from the minds of Bobby Greene and Justin Walls, pays homage to Joe Petrali's 1936 EL land speed motorcycle. Elements of Petrali's machine are imitated in this contemporary custom bike. Both vehicles use Harley-Davidson handlebars and forks made for board trackers; both have hillclimber frames; and their wheels are the same design and size. On display for a limited time, race fans will be thrilled to get an up-close look at this tribute to historic motorcycle land speed racing.
The Shop
As the holidays approach, The Shop at the Harley-Davidson Museum has new items arriving daily to make this year a happy Harley-Davidson holiday. From stocking stuffers to clothing and accessories, The Shop is your one-stop shop for the Harley lover in your life. Living the Legend Rivets give enthusiasts the chance to proudly display a personalized message at the Museum to inspire generations of future riders. For more information or to order, call 414-287-2770 or email the shop@h-dmuseum.com.
Save the Dates
Monster Jam and MPS Mitten Drive
Jan. 17
Milwaukee Museum Week
Jan. 18-26
Please note the Harley-Davidson Museum is open 363 days a year. The H-D Museum will be closed on Christmas (Dec. 25).
About the Harley-Davidson Museum
A walk through the Harley-Davidson Museum® is a walk through the history of America. With an unrivaled collection of Harley-Davidson® motorcycles and memorabilia, a 20-acre, park-like campus, and a calendar full of activities, the H-D Museum™ is one of Milwaukee's top tourist destinations for visitors from around the globe. A visit to the H-D Museum™ is an experience that will stay with you for a lifetime. Make your plans to visit the Harley-Davidson Museum® at h-dmuseum.com.
Mentioned in This Press Release
Recent Press Releases by Harley-Davidson Museum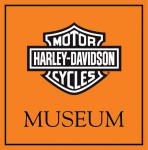 Mar 3rd, 2020 by Harley-Davidson Museum
Check out the official Mama Tried Pre-Party and join John McGivern as he brings a special screening of "Around the Corner" to campus.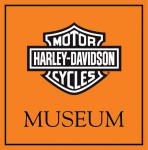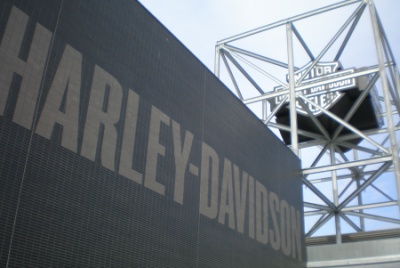 Jan 15th, 2020 by Harley-Davidson Museum
The return of Milwaukee Museum Week, Monster Jam drivers and more events and displays make this the perfect time to visit the crossroads of 6th & Canal.