Press Release
Growth, Age, of Wisconsin Healthcare Signups Continue to Raise Concerns
Wisconsin's enrollment falls behind MN, IL, Nation both in increase in enrolled and in average age.
Statewide: For the second report in a row, Wisconsin and West Virginia are the top two states with sign-ups on the new individual health marketplace skewing older than the rest of the country, with 43% of new enrollees in Wisconsin between the ages of 55 and 64. The national average is 31% for this age group.
Wisconsin also lags in enrollment momentum. Minnesota, Illinois and the nation as a whole have seen increases in enrollment at a much faster pace than Wisconsin. With the future of health markets reliant on the number and age of enrollees, Wisconsin is falling behind our neighbors.
An older mix of enrollees will increase health insurance rates in Wisconsin.  If this trend continues, Wisconsin's individual market health insurance rates would go up faster than the country as a whole. This is because reasonable rates depend on achieving a balance between older enrollees who tend to have more health conditions and younger enrollees who tend to be healthier. So far 56,436 people have successfully enrolled in the new guaranteed Affordable Care Act coverage in Wisconsin.
| | | | | |
| --- | --- | --- | --- | --- |
| STATE | Wisconsin | Minnesota | Illinois | Nationwide |
| Increase in enrollment from Dec to Jan | +38.5% | +47.3% | +44.9% | +53.2% |
| Age 55-64 | 43% | 35% | 35% | 31% |
| Age 18-34 | 20% | 21% | 25% | 25% |
There is still time before the March 31 open enrollment deadline for more young people to sign up in Wisconsin. State leaders could be lowering health care costs by investing in public information campaigns and outreach efforts, but shockingly Wisconsin is dead last in the nation per capita for marketing of the new guaranteed coverage options provided by the Affordable Care Act.  The Walker Administration is also deliberately making it harder for nonprofits to assist with enrollment, moving forward with unnecessary red tape which has been struck down as unconstitutional by a federal court in Missouri.
"These latest enrollment numbers reinforce our concern that health insurance could be much more expensive in Wisconsin than the rest of the nation unless we do a better job of promoting the new guaranteed coverage options to our citizens," said Robert Kraig, Executive Director of Citizen Action of Wisconsin. "If this dangerous trend continues, it will be a costly liability for hard pressed working families.  Unfortunately Governor Walker and the leadership of the State Legislature are more interested in sabotaging health care reform for political purposes than constructively working to make it work for everyone who needs guaranteed access to quality affordable health care."
"The silver lining in these numbers is that many Wisconsin late middle age adults are flocking to the new health insurance options and escaping discrimination," Kraig continued.  "Adults in their 50s and early 60s who do not have good coverage at work faced the worst discrimination based on preexisting conditions.  However, if they are not balanced by more young adults signing up, they will pay unnecessarily higher rates than their counterparts in surrounding states."
Mentioned in This Press Release
Recent Press Releases by Citizen Action of Wisconsin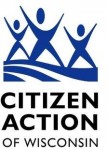 Jul 9th, 2019 by Citizen Action of Wisconsin
Wisconsinites with pre-existing conditions, marketplace health insurance, at grave risk of having coverage taken away by conservative federal judges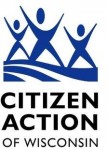 Feb 21st, 2019 by Citizen Action of Wisconsin
Citizen Action of Wisconsin joins national release of report revealing how drug company profits and CEO pay put lives at risk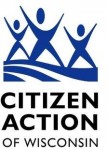 Dec 17th, 2018 by Citizen Action of Wisconsin
Citizen Action and partners move to prevent enforcement of early voting restrictions passed in the "lame duck" legislative session