Press Release
Group Tee-Off, Clinics Open Disc-Golf Season at Dretzka Park
Dretzka's disc-golf course is located at the west side of the park at 124th Street and West Bradley Road.
MILWAUKEE – Milwaukee County Parks is opening the disc-golf season at Dretzka Park Friday. Season passes will be available beginning at noon so that newbies through seasoned pros will be ready for the group tee-off at 12:15 p.m. Clinics will be offered throughout the day, ending at 6 p.m.
Dretzka's disc-golf course, the first and largest of Milwaukee County's courses, is located at the west side of the park at 124th Street and West Bradley Road.
Disc golf is similar to traditional golf, but a player uses a flying disc or Frisbee® instead of a ball and clubs. The disc is thrown from a tee area to an elevated chain-link basket. The objective of the game is to land the disc in the basket in the fewest throws.
Disc-golf professionals will provide instruction at the clinics. Players should bring their own discs or purchase them on-site. Vendors will also be selling other disc-golf merchandise.
Offering sustenance during the event will be Wicked Urban Grill and Parks Concessions. Wicked Urban Grill is Milwaukee's only food truck with a charcoal grill inside. Parks Concessions will sell beer and soda.
2017 Disc Golf Permit Tags, which may be used at any of Milwaukee County's five pay-to-play courses, will be available for purchase throughout the event. The permit is also available for purchase online at countyparks.com search "disc."
In addition to the course at Dretzka, a permit is required to play disc-golf courses at Brown Deer Park, 7625 N. Range Line Road; Dineen Park, 6600 W. Keefe Ave.; Estabrook Park, 4400 N. Estabrook Drive; and Root River Parkway, at South 84th Street in Greendale. These courses open May 1.
Practice disc golf courses, which may be played free of charge, are located at the Milwaukee County Sports Complex, 6000 W. Ryan Road; Doctors Park, 1870 E. Fox Lane; Kops Park, 3321 N. 86th St.; Wil-O-Way Grant, 207 Lake Drive; and Wil-O-Way Underwood, 10602 Underwood Creek Parkway.
Dretzka Disc Golf Course, established in 1993, is a 27-hole course.
For more information on The Parks, call (414) 257-PARK (7275) or visit countyparks.com.
Mentioned in This Press Release
Recent Press Releases by Milwaukee County Parks
Nov 25th, 2019 by Milwaukee County Parks
More than $350,000 in initial gifts will support programming, infrastructure projects and long-term multi-park improvement campaigns that focus on racial equity across Milwaukee County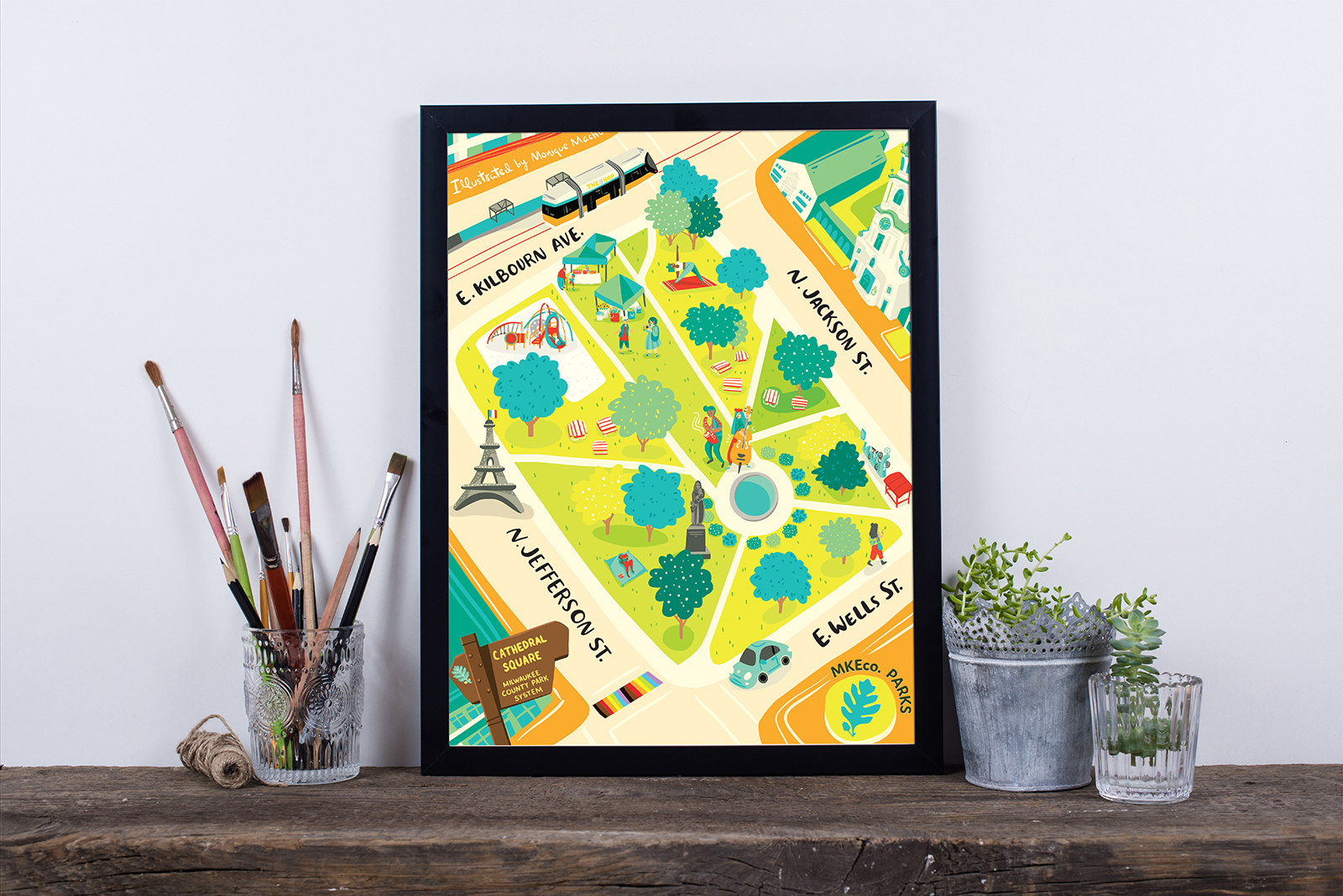 Sep 26th, 2019 by Milwaukee County Parks
This year's unique maps, which were revealed at a gallery night at the Mitchell Park Domes on Thursday night.