Press Release
First-ever national Marquette Law School Poll will examine public views of the U.S. Supreme Court
Poll results, panelist reactions will be released at conference, Oct. 21
MILWAUKEE — Marquette Law School Poll Director Charles Franklin will discuss the results of a new national poll about the U.S. Supreme Court during a special presentation, "Public Understanding and Opinion of the U.S. Supreme Court: A Marquette Law School Conference," Monday, Oct. 21, from 8 a.m. until 1:30 p.m. in the Lubar Center at Marquette University Law School's Eckstein Hall. This marks the first time Marquette Law School has conducted a national poll.
Watch the Marquette Law School Poll and Conference webcast here.
How much do citizens know about the Supreme Court? What, if anything, do they think of the justices? With respect to recent decisions, what percentage of the public supports or opposes the court's rulings? How much is opinion of the court and its decisions based in voters' partisan or ideological affiliations? Franklin will present the results of a unique national survey devoted entirely to knowledge and opinion of the U.S. Supreme Court.
Franklin will discuss the poll design and its findings; a discussion of the results moderated by Mike Gousha, distinguished fellow in law and public policy, will follow. Franklin will then offer interviews for assembled media for 20 minutes in Eckstein Hall's Zilber Forum during the first break in the conference.
Three panels will provide reactions and reflections. Special guests include Judge Diane S. Sykes of the U.S. Court of Appeals for the Seventh Circuit; Professors Laurence Baum (political science) of The Ohio State University and Tara Leigh Grove (law) of the College of William & Mary; and reporters Robert Barnes of the Washington Post and Carl Hulse of the New York Times.
Peter D. Keisler, co-leader of Supreme Court and Appellate practice, Sidley Austin, Washington D.C.; Thomas L. Shriner, Jr., partner at Foley & Lardner and adjunct professor of law at Marquette; and Chad M. Oldfather, professor of law, will also participate in the program.
The Marquette Law School Poll is the most extensive statewide polling project in Wisconsin history. Franklin has directed the poll since its inception in 2012 and is a professor of law and public policy at Marquette Law School. His scholarly articles on partisanship, public opinion and the Supreme Court, and U.S. Senate elections have appeared in a number of major journals and as book chapters. He is a past president of the Society for Political Methodology and an elected fellow of the society. He holds a Ph.D. in political science from the University of Michigan.
Limited seats are available to members of the general public at no cost, and Wisconsin CLE credit (4.5 hours) is available for attorneys; registration is required and is available online.
Mentioned in This Press Release
Recent Press Releases by Marquette University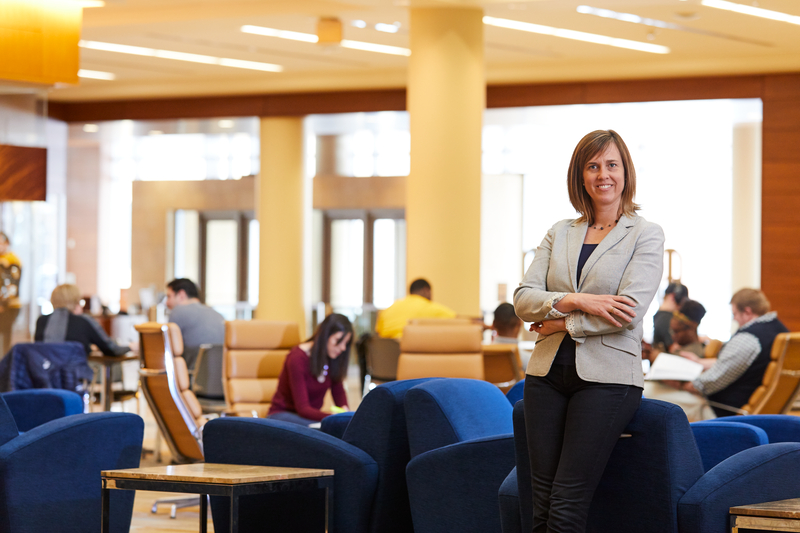 Nov 14th, 2019 by Marquette University
As assistant dean for public service, Schultz's charge is to advance access to justice through the creation, implementation, and operational oversight of pro bono projects for law students and lawyers.
Nov 11th, 2019 by Marquette University
According to President Lovell, the office will amplify Marquette's vision to develop more holistic off-campus collaborations and partnerships for community impact.
Nov 11th, 2019 by Marquette University
The summit will feature a variety of activists, artists, authors and academics converging to discuss the lived experience of disenfranchisement and offer solutions to some of the most pressing social justice issues affecting us locally, nationally and internationally.