Press Release
Festa Italiana Salutes Dick Contino July 23 with Special Memorial and Tribute Concert
Famed Accordionist Performed at Festa 34 Times in Festival's 40-Year History
MILWAUKEE – June 19, 2017 – Festa Italiana, presented by Calypso Lemonades, today announced it will present a tribute concert to famed accordionist Dick Contino on Sunday, July 23 at 6 P.M. on the Miller Lite Stage at Festa Italiana. Contino passed away April 19 at the age of 94.
Contino, a popular favorite among many festa-goers, played at the festival 34 times in Festa's 40-year history. The special memorial tribute concert will include Contino's son, Pete Contino, his daughter, Deidre, and three-time World Champion Accordionist and Contino protégé Cory Pescaturo. Other participants include Ray Massa and the Russo Brothers, both Nick and Domenic.
"From his first appearance at our very first Festa, Dick became a crowd favorite whose charisma was contagious and whose talent was exceptional. His down-to-earth personality won over everyone who came to see him and got to know him," said Dean Cannestra, Festa General Co-Chairperson. "With his passing, there was no question in my mind that Festa Italiana had to do something special to salute this remarkable man."
Longtime Festa fans will recall Pete Contino performing on drums and accordion with his father in the mid-1980s. A year or so later, Dick and Pete were joined on stage by Deidre Contino, who sang with her father's band. The next year, all three had their own gigs at Festa. Pete and Deidre are the children of Dick's first wife, the late Hollywood actress, Leigh Snowden, and still perform with their own bands.
Pescaturo is one of only four accordionists to win World Championships on both the acoustic and digital accordion, and is the only person to ever win a World Championship on jazz. At the age of 12, he was the youngest person ever to play at a state dinner at the White House. At 15, he became the youngest person to win the U.S. National Accordion Championship. He graduated from the prestigious New England Conservatory of Music in Boston, where he was the first musician ever to major and graduate on the accordion.
When Pescaturo was 15, Dick Contino said, "Of all the accordionists I've seen over the years, Cory is the one to pass the torch to, the only one who has all the tools to bring the accordion back to its former glory."
Ray Massa is the leader of the EuroRhythms, an Italian/Italian-American swing band, who will be performing at Festa Italiana all three nights. The son of immigrants from the Campania region of Italy, Massa excels on the accordion and various string instruments. Like Dick Contino's shows, the performances by Ray Massa's Eurorhythms are upbeat and crowd-pleasing.
Nick and Dominic Russo have been part of the Festa entertainment since they were 8 and 4 years old, respectively, performing on the Children's Stage. Even back then, the Russo Brothers performed a tribute to Dick Contino, one of their heroes. Nick is a magnificent accordionist and keyboardist, while Dominic is the smooth crooner.
"This should be a remarkable salute to a remarkable man," added Cannestra. "We're anticipating that the Dick Contino Fan Club will re-group its nationwide members for this tribute and, really, all of his fans will come out to salute this legendary accordionist who graced the stages of Festa Italiana 34 times."
Festa Italiana is celebrating its 40th anniversary July 21-23, 2017. For more information on the Dick Contino Tribute and other entertainment, please visit: www.festaitaliana.com. For more information on Cory Pesaturo, please visit: http://www.corypesaturo.com.
About Festa Italiana Presented by Calypso Lemonades
The 40th annual Festa Italiana takes place at Henry W. Maier Festival Park (Summerfest grounds) on Milwaukee's lakefront Friday, July 21, to Sunday, July 23. Festa Italiana is the largest Italian event of its kind in America today. The Festival began forty years ago for the purpose of reuniting an Italian community torn apart by urban renewal projects and was the first ethnic festival in Milwaukee on the Summerfest grounds. Today, several ethic festivals are celebrated on Milwaukee's lakefront and the city is now widely known as the City of Festivals. Through the dedication of more than 2,000 volunteers, the annual Festa Italiana has become a favorite family event to Milwaukee and surrounding areas. For more information on the festival, please visit www.FestaItaliana.com or call 414-223-2808.
Advance tickets for Festa Italiana are on sale now online.  Purchase your advance online ticket for $10 through July 20 at http://www.festaitaliana.com.  For ticket questions, please call 414-223-2808.
Mentioned in This Press Release
Recent Press Releases by Festa Italiana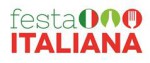 Jul 15th, 2019 by Festa Italiana
Join the Italian party on Milwaukee's lakefront featuring authentic foods, exciting new beverages and wines, culture, entertainment and the loudest Italian fireworks on Saturday and Sunday nights!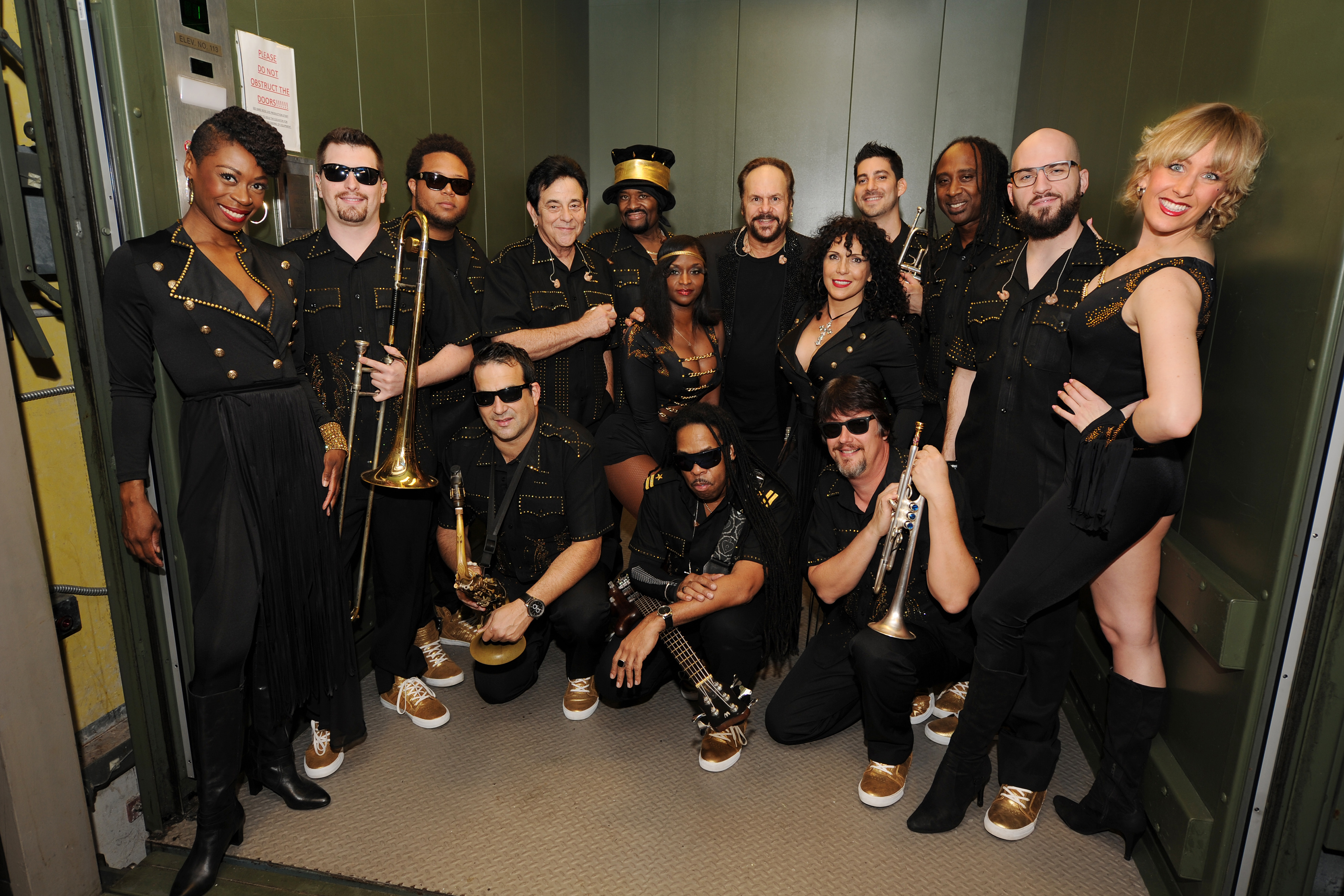 Apr 24th, 2019 by Festa Italiana
Experience this Grammy Awarding-winning band for the cost of a Festa admission ticket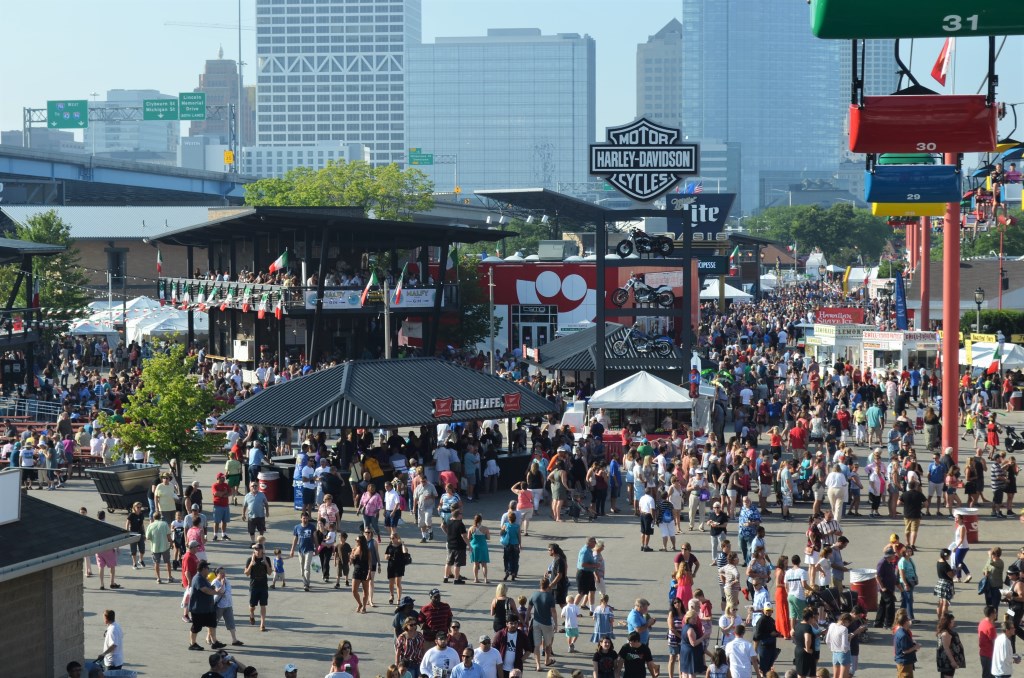 Jul 9th, 2018 by Festa Italiana
Festa Italiana Offering One Day $5 Ticket Sale Monday, July 16; Festival brings Italy to Milwaukee's lakefront featuring food, culture, entertainment and the loudest fireworks every night!