Press Release
Festa Italiana Celebrates its Italian Roots with Spettacolare 2018 Entertainment Lineup
Headliners include Tony Award-winner Anthony Crivello, Louis Vanaria, the Sicilian Tenors, Cory Pesaturo, Tre Bella and the return of George Busateri's Spider George and the Web
MILWAUKEE – May 7, 2018 – Festa Italiana is embracing its Italian heritage by welcoming a full line-up of completely Italian and Italian American acts to this year's 2018 festival, taking place Friday, July 20 through Sunday, July 22 at Henry W. Maier Festival Park (Summerfest grounds). Drawing on the founding goals of the festival, Festa Italiana will celebrate its deep Italian roots to bring festivalgoers a truly unique Italian experience this July. Acts like Milwaukee native and Broadway star Anthony Crivello, actor and singer Louis Vanaria, World Acoustic Accordion Champion Cory Pesaturo, The Sicilian Tenors, Moreno Fruzzetti and FLEMT from Senigallia, Italy are sure to showcase the true Italian culture that helped Festa Italiana grow into the largest Italian event of its kind in America today.
"Our goal this year is to bring the party back to Festa. Having listened to generous feedback and requests from seasoned festivalgoers and the rest of the public, we decided to bring back many festival favorites from years past, as well as introduce entirely new acts, such as FLEMT from Italy," said
Dean Cannestra
, Italian Community Center president and chairman of Festa Italiana. "The highly anticipated return of George Busateri's Spider George and the Web, along with many other popular acts, is sure to have festivalgoers on their feet and clapping along with the rest of the Italian community. Festivalgoers young and old, seasoned and new, will find musical and comedic entertainment that is nothing short of "fantastico" at this year's festival!"
Attendees can rock out with Italian rock band FLEMT, or experience the electric performance of Cory Pesaturo, the world record-holding Italian accordion player. Comedians Vince Carone and Carmen Vallone are also new to this year's festival line-up, offering light-hearted humor throughout the entire weekend. Festivalgoers can take in the beautiful sounds of Anthony Crivillo and Moreno Fruzzetti, while partying all night long with George Busateri's Spider George and the Web. Also returning are the beloved Flagthrowers, who are sure to please crowds with this magnificent, ancient tradition. And, don't forget Festa Italiana's loudest Italian fireworks will go off every night around 10:15 P.M.!
"Our first Festas on the Summerfest grounds were a showcase of Italian and Italian American talent, so we are excited to bring back the Italian music that festivalgoers enjoy. Attendees will see some familiar and well-known names from past Festas, as well as new performers and comedians," said George Busateri, entertainment director of Festa Italiana. "It is an honor to share the Festa stage with so many amazing artists and bands, and I can't wait to celebrate the Italian history and community all weekend long!"
Festa Italiana's 2018 entertainment headliners include:
Anthony Crivello: Festa is thrilled to once again host Milwaukee native and Tony Award winner Anthony Crivello throughout the entire weekend of Festa Italiana! Crivello is an award-winning actor, singer and performer, having starred on Broadway in regional productions such as Golden Boy, Kiss of the Spider Woman, Evita, and Andrew Lloyd Weber's Phantom: The Las Vegas Spectacular. He has written, produced and directed for theater, television, film and music. Crivello's feature films and television series include Trade, Material Girls, Texas Rangers, Independence Day, Feud: Bette and Joan, One Life To Live, Another World, Guiding Light and The Bold and The Beautiful. He is a lifetime member of The Actors Studio in New York City and Los Angeles. Don't miss this powerful Festa Italiana headliner perform Broadway hits from some of the most treasured musicals of our time!
George Busateri's Spider George and the Web: Festa Italiana is thrilled to announce that this year's festival marks the return of one of the most recognized names in live entertainment in the Midwest. Not only has George Busateri taken the reins as Entertainment Director for the entire festival, but he will also perform with his band, Spider George & the Web! After a 12-year absence, Spider George & The Web will return to the entertainment lineup and will perform each night of the three-day festival.
Louis Vanaria: Many may recognize this long-standing Italian actor from "Law & Order" and "A Bronx Tale," among other TV shows, and he is coming to Festa this July to perform Italian classics and new songs from his recent album! Louis Vanaria is a true "Bronx Tale" himself, born in the Bronx neighborhood of New York. With a desire to be a singer/songwriter, after hearing about an "open call" audition for the upcoming Robert DeNiro directorial debut film entitled "A Bronx Tale," Vanaria landed the feature role. Forty-three shows later, Vanaria returned to his first love, singing, and continued to sing in many upscale restaurants, as well as appearing in "Foxwood" with Jay Leno and Connie Francis. Vanaria will record his first album later this year. Just as the late Frank Sinatra called Tony Bennett the greatest singer of all time, Bennett, on "Regis" referenced Louis as "dynamite."
The Sicilian Tenors Featuring Aaron Caruso, Elio Scaccio and Sam Vitale: The Sicilian Tenors bring together three marvelous Tenor voices, each singing their own interpretation of the world's best music in a recital format!  Aaron Caruso, Elio Scaccio and Sam Vitale will again "wow" Festa audiences with a romantic journey from Hollywood to Broadway to Italy. Combined with light-hearted fun, this is a concert for all ages to enjoy!
Tre Bella: Many festivalgoers will be excited for the return of Tre Bella to this year's festival! Tre Bella is an internationally-renowned trio consisting of JoAnn Robertozzi, Lorraine Ferro and Rosie De Sanctis. This one-of-a-kind act was born on the stage of "Jimmy Kimmel Live!" in Hollywood, showcasing their incomparable vocal harmonies and stage chemistry. Tre Bella has performed on many national televised morning and hit shows, including NBC's "The Voice."
Cory Pesaturo: Festa is honored to welcome back World Digital Accordion Champion and World Acoustic Accordion Champion Cory Pesaturo ("C Pez") to this year's festival. Pesaturo is one the foremost accordion players in the world, pushing the boundaries on multiple fronts of what is possible with the accordion. As the first musician to ever graduate with a degree in accordion studies from the prestigious New England Conservatory of Music in Boston, MA, Pesaturo's main contribution is his visionary use of the accordion played and presented in the modern music world. Longtime Festa performer and accordion legend Dick Contino said when Cory was only 15 "Of all the accordionists I've seen over the years, Cory is the one to pass the torch to, the only one who has all the tools to bring the accordion back to its former glory."
FLEMT: For the first time ever, Festa Italiana will welcome FLEMT, a rock band from Senigallia, Italy. Co-founded by Alessandro "Frank" Lapini and Michele Trillini in 2006, the duo came together in 2011 when they and drummer Diego Romagnoli competed together for the opportunity to open for Bon Jovi. FLEMT won the contest and opened in front of 40,000 fans. In 2013, FLEMT released its first album, "The Time Has Come," in Italy. Three years later, FLEMT debuted its music in the U.S. rock scene, drawing on their success in Italy. FLEMT continues to write new music as the band concludes a U.S. tour with performances along the east coast.
Moreno Fruzzetti: A longtime Festa favorite is returning in 2018! Moreno Fruzzetti will once again amaze festivalgoers with his beautiful voice. Fruzzetti, a native of Pisa, Italy, has been capturing the ears and hearts of fans worldwide for over 30 years with a combination of his powerful tenor sound, captivating onstage presence, and a variety of operatic arias, pop music and American classics.
Rat Pack Reprise: Step back in time with the ultimate trio of cool, The Ratpack Reprise. Led by Joe Scalissi, an internationally recognized entertainer best known for his tribute to Dean Martin, this trio of impersonators captures the spirits of Dean Martin, Sammy Davis Jr. and Frank Sinatra. The trio has performed at numerous events across the United States.
Ray Massa's Eurorhythms: Get ready for a feast of Italian/American musical tributes, from the swing sounds of Louie Prima, smooth vocals of Dean Martin, the harmonies of the Jersey Boys to the current pop sounds of Italian Rock! Ray Massa's EuroRhythms is a huge hit at Italian festivals and concerts in the United States and Italy! They promise to keep Festa fans – young and old – dancing in real Italian style!
Rick D'Amore: After performing for the first 28 years of Festa Italiana, Rick D'Amore is returning this year for all three nights! His show includes vintage rock, standards, and a sprinkling of Italian favorites. Rick's band is made up of his sons, Philip on drums and Peter on guitar, along with Rob Chalifaux on bass and Mike "Guido" Sturino on keyboard. From Frank Sinatra, to Neil Diamond, to Elvis Presley, Rick's show will deliver an exciting performance for Festa-goers!
Swing Explosion: As the Midwest's premier big band, Swing Explosion can do it all! Comprised of the finest musicians from southeastern Wisconsin and the incomparable Pete Sorce, Swing Explosion adds an air of excitement, prestige and sophistication to any occasion. Although a big band, Swing Explosion excels at all styles of music. Led by one of the country's finest arrangers – Jeff La Barge – Swing Explosion pays tribute to a myriad of musicians like Duke Ellington, Count Basie, Glenn Miller, Sinatra, Bobby Darin, Brian Setzer, Barry Manilow, Lionel Ritchie and more.
Tom Sorce Band with Sandra Mandella: The Tom Sorce Band will once again return to Festa and be joined by vocalist Sandra Mandella, Tom Sorce, Tom Sorce II, Mike Miller and Jeff Stoll. The local group has been performing together for over 40 years, playing at a variety of events like Festa Italiana, the Italian Community Center, the Wisconsin State Fair and several church festivals.
Vince Carone: Vince Carone has been performing since 2001 and is no stranger to the comedy scene. Represented by Bonkerz entertainment, he has become known for his fast-talking, quick-witted, over-the-top rants, combined with a dominating stage presence. His ability to rattle off more material in one show than most could do in a weekend is what keeps the crowd engaged during his verbal onslaught. Carone refuses to relent until he steps off the stage. Based out of Chicago, Carone has described himself growing up as an outside-of-the box, quasi-jock, class clown who never quite fit in. At 17-years-old, Carone knew his passion was in stand-up comedy, a place where being unique would find success. With three albums to his name, Carone continues to deliver a must-see performance on the comedy circuit.
Carmen Vallone: In his 12 years of comedy, Carmen Vallone has travelled to and performed on many stages throughout the United States and has been a contestant on NBC's "Last Comic Standing," CBS's "Comedy Night School" and Jamie Kennedy's film, "Heckler." With his enthusiastic smile and happily twisted vision of everyday life, Vallone guides the audience through a night of entertainment as he talks about being from Upstate New York, living in Florida, and what life is like on the road. Never one to attack the audience, Carmen makes you feel right at home, and you'll never be scared to sit in the front row. As a well-known, hilarious stand-up comedian, Vallone is also the host and producer of A Joke Off ! ! !™, a nationally touring comedy competition currently in development for national television.
A full Festa Italiana entertainment schedule is available at: www.festaitaliana.com.
Festa Italiana takes place Friday, July 20 – Sunday, July 22, at the Henry W. Maier Festival Park on Milwaukee's lakefront. Festivalgoers can take in all entertainment acts for the value price of only $10.00 for advance sale tickets now through July 19. Tickets are $13.00 after July 19 and at the gate.
About Festa Italiana
The 41st annual Festa Italiana takes place at Henry W. Maier Festival Park (Summerfest grounds) on Milwaukee's lakefront Friday, July 20, to Sunday, July 22. Festa Italiana is the largest Italian event of its kind in America today. The Festival began over 40 years ago for the purpose of reuniting an Italian community torn apart by urban renewal projects and was the first ethnic festival in Milwaukee on the Summerfest grounds. Today, several ethic festivals are celebrated on Milwaukee's lakefront and the city is now widely known as the City of Festivals. Through the dedication of more than 2,000 volunteers, the annual Festa Italiana has become a favorite family event to Milwaukee and surrounding areas. For more information on the festival, please visit www.FestaItaliana.com or call 414-223-2808.
Advance tickets for Festa Italiana are on sale now online. Purchase your advance online ticket for $10 through July 19 at http://www.festaitaliana.com. For ticket questions, please call 414-223-2808.
Mentioned in This Press Release
Recent Press Releases by Festa Italiana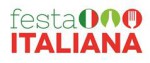 Jul 15th, 2019 by Festa Italiana
Join the Italian party on Milwaukee's lakefront featuring authentic foods, exciting new beverages and wines, culture, entertainment and the loudest Italian fireworks on Saturday and Sunday nights!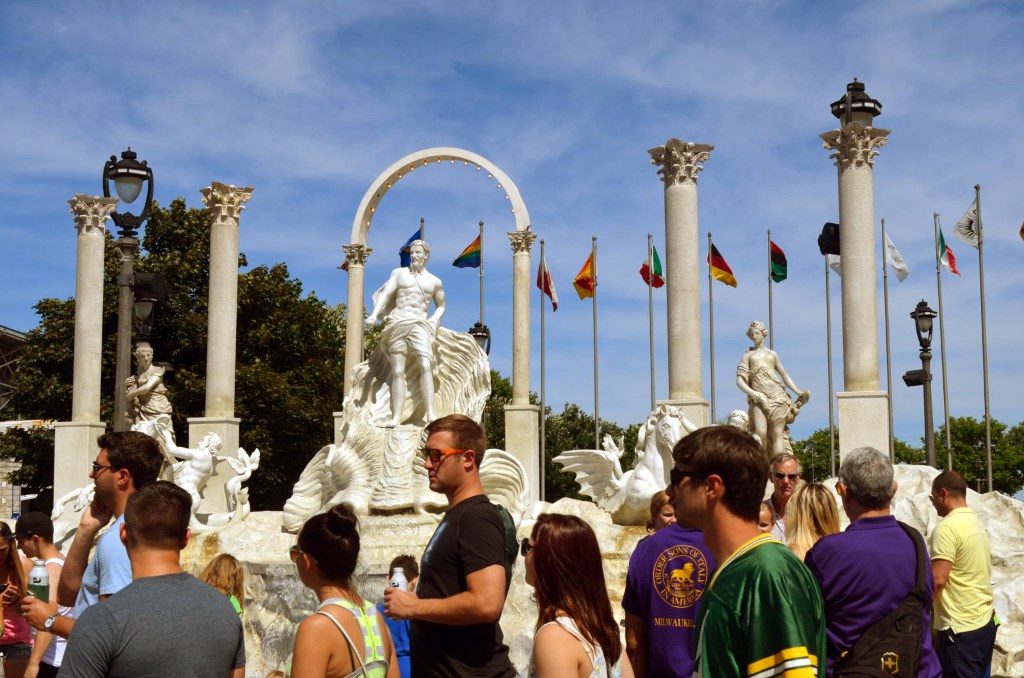 Jun 24th, 2019 by Festa Italiana
Festa will offer over 25 varieties of Italian wines, new Italia cocktails, cigar and bourbon pairings and Campari Club to the grounds!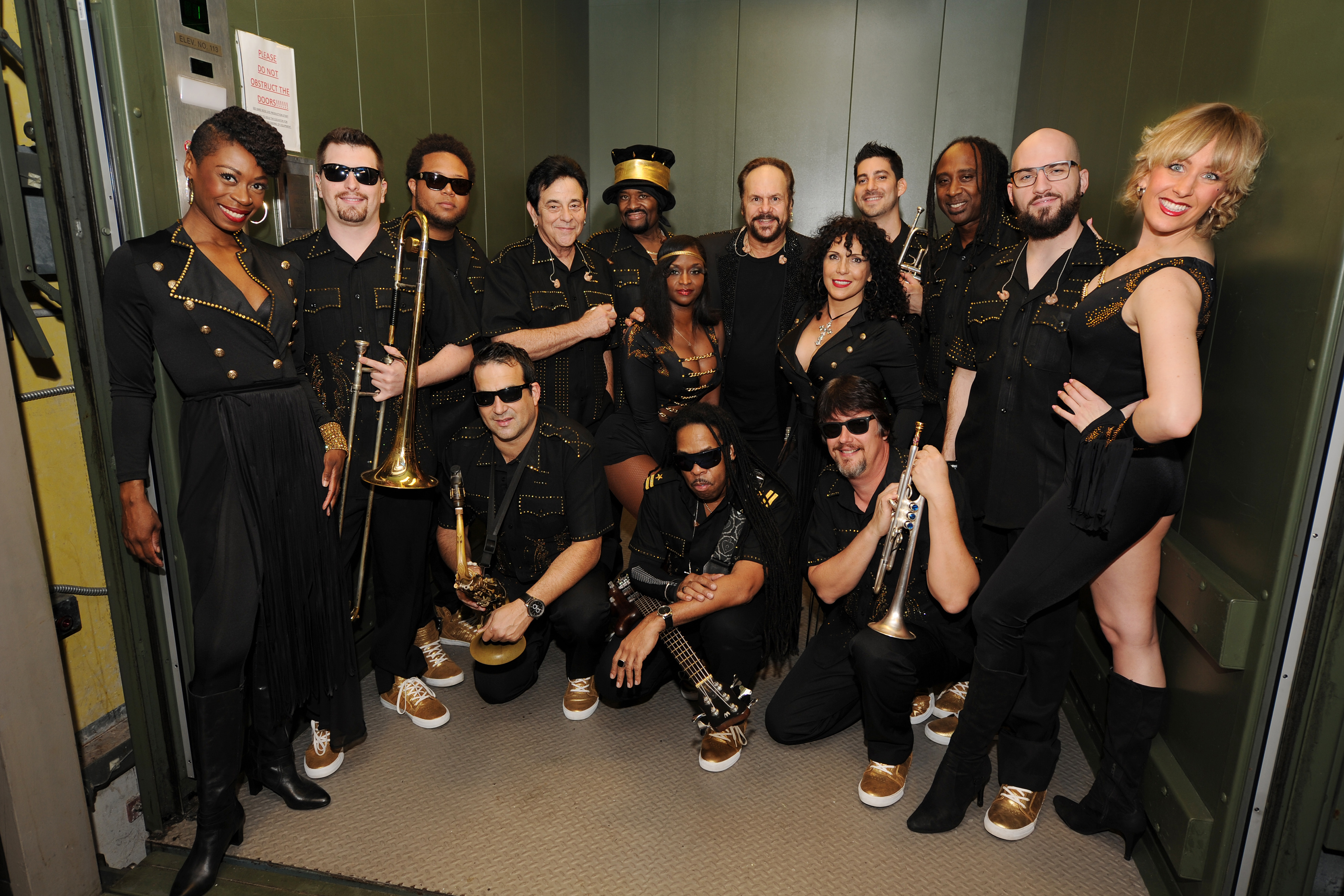 Apr 24th, 2019 by Festa Italiana
Experience this Grammy Awarding-winning band for the cost of a Festa admission ticket