Press Release
Door County Artists Set Background For Lation Arts' Annual Noche De Gala Celebration
Latino Arts' annual Noche de Gala is a showcase and celebration of cultural arts education featuring an array of local and regional talents.
MILWAUKEE – September 10, 2015 – Latino Arts' annual Noche de Gala is a showcase and celebration of cultural arts education featuring an array of local and regional talents. This year's gala will feature music from Edward's Latin Ensemble and the Latino Arts Strings Program, the art of longtime Door County residents Wence & Sandra Martinez, a dance demonstration and lesson from Dan Balderas & Salsabrosa Dance Company, food from Café el Sol, raffles and auctions, and more! Noche de Gala will take place on Saturday, September 26 at 7:30 p.m. in the Latino Arts Auditorium & Gallery.
Since the Latino Arts Strings Program's inception in 2002, this arts education institution has been an outlet for students ages five to eighteen to engage in their cultural development, learn about their heritage through classical music training, and grow as individuals. The Latino Arts Strings Program began with just twenty-six students under the tutelage of Strings creator and director Dinorah Marquez and has grown significantly over the decade, now boasting more than 200 active students under nine instructors. The young musicians of the Latino Arts Strings Program have consistently tested higher in statewide academic examinations, they learn discipline and respect through practice and rehearsal, and they develop a strong sense of identity and self-confidence through their social and musical accomplishments and public performances. Participation in the Strings is available to students through scholarship, giving this first-rate music education opportunity to youth that otherwise could not afford the quality of instruction offered, let alone the cost of the instruments. More information about the Strings and their upcoming performances is available at www.latinoartsinc.org/Strings.htm.
Edward's Latin Ensemble is one of Chicago's most exciting live bands. Edward's Latin Ensemble has an arsenal that spans the Latin music world, and their pianist is Bruce-Guadalupe Community School alum and Alejandro Cortés. Latino Arts is excited to welcome Edward's Latin Ensemble back by popular demand for their second headlining spot at Noche de Gala. The band will play two featured sets following a performance by the Latino Arts Strings Program and a dance demonstration by Salsabrosa Dance Company, led by Dan Balderas.
As a couple, Wence and Sandra Martinez have forged a unique marriage of Wence's pattern-driven weaving and Sandra's biomorphic drawing. This personal and artist chemistry has drawn audiences to Martinez Studio in Door County, Wisconsin since 1994, where art enthusiasts and collectors from around the world are warmly invited to watch Wence and Sandra in the processes of creating their contemporary designs, practicing traditional craft and producing one-of-a-kind heirloom work.
Born in Teotitlan del Valle, Oaxaca, Mexico, Wence's rise out of an anonymous production weaving culture is rare. He furthered his studies in design, weaving techniques and wool dyeing on scholarship in Mexico City at the Taller Nacional de Tapiz (National School of Tapestry). His dream of moving beyond traditional designs and his own gallery materialized in 1988, when Wence wove one of Sandra's works on paper, a commission that brought them together and changed their lives.
Wence thrives on challenge. Focused on flatweave tapestry for over 40 years, he gracefully translates the difficult curves of Sandra's primitive drawings using a full scale mock up but prefers to weave his own dense patterns without a cartoon. On four looms in his studio he alternates between his own and Sandra's designs, each with their own set of technical demands. Committed to the traditional methods and materials of his heritage, Wence collects hand-spun wool from his favorite spinners in the mountains of Oaxaca reserving hard to find natural tones for special projects. Vegetal dyes from Oaxaca and Swiss aniline dyes contribute to his palette. The natural variations of cream, tan, and gray bring richness to the final color after the dyeing process.
Milwaukee native, Sandra (Hackbarth) Martinez has been focused on her primitive drawing style for over 30 years. Inspired by indigenous cultures, in particular the Haitian Collection at the Milwaukee Art Museum and automatism, she sees her work as a way to engage nature and spirit. Her works on paper are shadow box framed, making the paper a suspended object itself. When preparing one of her works to be woven, Sandra produces the cartoon to the size of the weaving and collaborates with Wence to finalize the plan. She relishes shifts in perspective from a small painting to a large weaving, and from displaying the work on the wall to the floor. Currently, Sandra is focused on her paintings and tapestries but over the years she applied her bold graphic symbols to small collections of handbags, scarves, enamel jewelry, ceramics and countless collaged objects.
In 2012, Wence and Sandra were invited to exhibit at the Architectural Digest Home Design Show in Manhattan. In 2013, they debuted at the prestigious Smithsonian Craft Show in Washington D.C., and 2015 marks their third consecutive showing there. The couple celebrated the 20th year of Martinez Studio in Jacksonport, Door County last year.
Wence & Sandra Martinez's Contemporary Flatweave Rooted in Legacy will be on display in the Latino Arts Gallery through October 14. The Latino Arts Gallery is open to the public Monday through Friday from 9:00 a.m. to 8:00 p.m. for a donation of $1 per person.
Tickets for Noche de Gala are $50 per seat or $175 for a table of four. RSVP required by Friday, September 18. Tickets and sponsorship opportunities are still available at (414) 384-3100 or info@latinoartsinc.org.
Learn more about upcoming performances and exhibitions in the Latino Arts Auditorium and Gallery at www.latinoartsinc.org. Connect with Latino Arts on Facebook at www.facebook.com/latinoartsinc.
About Latino Arts, Inc.
With roots going back more than 30 years, Latino Arts, Inc. was formally established in 1997. Since then, the organization has brought cultural awareness, artistic and educational experiences, and a diversity of Hispanic artists from throughout the Spanish-speaking world to share their talents with the greater Milwaukee community. More information is available at www.latinoartsinc.org.
Mentioned in This Press Release
Recent Press Releases by Latino Arts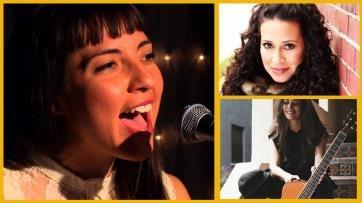 Jan 24th, 2019 by Latino Arts
Arts Organization Welcomes Well-Rounded Group of Classical Guitarists, Visual Artists and Afro-Latino Musicians

Sep 20th, 2018 by Latino Arts
The award will be used for outreach to raise awareness of available grants and scholarships that promote the arts throughout the Greater Milwaukee area.