Press Release
Danceworks DanceLAB presents NEW Movement Media Lab, September 28-29
Area film and video artists will present dance and movement-focused media projects in a variety of genres
MILWAUKEE, WI (September 11, 2018) — Danceworks DanceLAB will present a brand new event, Movement Media Lab on September 28 & 29 at the Danceworks Studio Theatre, 1661 N. Water Street in Milwaukee. Movement Media Lab showcases dance and movement-focused media projects in a variety of genres by local film and video artists. Genres include experimental, documentary and animation.
Danceworks has worked with Movement Media Lab project manager Kym McDaniel several times in the past, both as a film artist and choreographer. Managing Director Kim Johnson worked with McDaniel to bring Movement Media Lab to life. "In looking at how to expand DanceLAB performances, with the community's needs at the forefront, I realized that like choreographers, film artists needed a place to show their work," says Johnson.
"Moving between mediums has given me the opportunity to develop and complicate my own creative process, and I am passionate about discussing practice with other artists," says McDaniel, who holds an MFA in Film, Video, Animation, and New Genres from the University of Wisconsin-Milwaukee. "Movement Media Lab also presents an opportunity for artists outside of an academic context, which I think it is important to the community and emerging artists."
"Dance artists have been not only collaborating with film artists for a while, but creating film themselves, whether it plays during a dance piece, is used as a trailer for an upcoming show… This show is a natural product of what's already happening," Johnson explains. "I'm excited to see where this showing event goes, and how it will draw another audience into our theater and the new relationships that will be made."
Movement Media Lab invites a process-based approach to analyzing and translating choreography and movement to the screen, and will look at the relationship to the body in a 2D format, as well as highlighting movement through editing.
Movement Media Lab will include works by:
Katelyn Altmann & Jake Neuman
Marissa Jax & Amelia Morris
Elisabeth Karrels
Betty Salamun & Dan Boville
Kate Slezak & Alex Adkinson
Hannah Hamalian
PERFORMANCE DATE, TIMES AND LOCATION
Friday, September 28, 2018 at 8:30 PM
Saturday, September 29, 2018 at 8:30 PM
Danceworks Studio Theatre – 1661 N Water St., Milwaukee, WI 53202
TICKET INFORMATION
Advance Purchase: $13 Reserved Seating | $10 General | $8 Student & Senior
Walk-Up: $13 General | $10 Student & Senior
Tickets can be purchased by visiting Danceworks' website, calling the Danceworks Box Office at 414-277-8480 ext. 6025, or visiting Danceworks, located at 1661 N. Water Street in Milwaukee.
About Danceworks, Inc.
Danceworks, Inc. enhances the joy, health and creativity of our community through performances, classes and outreach activities integrating dance and other art forms. Danceworks is a member of the United Performing Arts Fund (UPAF). For more information about Danceworks Mad Hot, visit the Danceworkswebsite at www.danceworksmke.org.
About Danceworks DanceLAB
Danceworks DanceLAB is an experimental performance initiative dedicated to pushing artists and audiences to expand their thinking about dance as an art form. Focusing on collaboration, fusion of forms and current trends in the field, many DanceLAB events include educational components to encourage artist-to-audience dialogue and participation. DanceLAB honors and nurtures the development of dance by offering year-round opportunities: performances, internships, mentorships, space access and advocacy for artists serving the Milwaukee community.
Mentioned in This Press Release
People
:
Alex Adkinson
,
Amelia Morris
,
Betty Salamun
,
Dan Boville
,
Elisabeth Karrels
,
Hannah Hamalian
,
Jake Neuman
,
Kate Slezak
,
Katelyn Altmann
,
Kim Johnson
,
Kym McDaniel
,
Marissa Jax
Recent Press Releases by Danceworks Inc.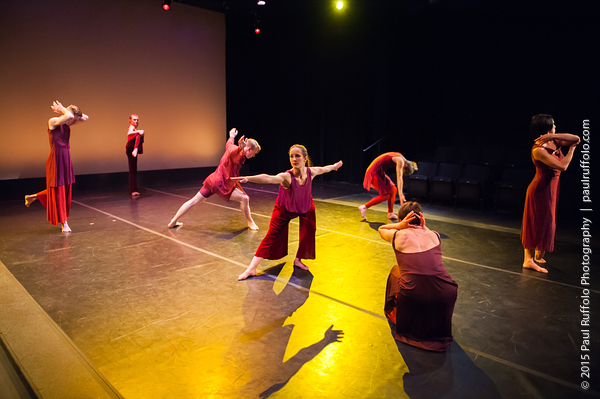 Jul 9th, 2019 by Danceworks Inc.
The concert series will include Ignite: A Hip Hop Dance Experience, DanceLAB Teen & Danceworks On Tap, as well as the second-ever Movement Media Lab and the latest installment of Get It Out There.

Jan 18th, 2019 by Danceworks Inc.
February 9-10 & 14-16, 2019 • Danceworks Studio Theatre