Press Release
Cream City Foundation Announces Leadership Change
Cream City Foundation's Board of Directors will be implementing a transition plan.
MILWAUKEE – Cream City Foundation announced today that Dr. Peter J. Holbrook, President and CEO, has resigned from the Foundation to serve as Provost of Tiffin University, effective February 27, 2017. "The Executive Committee of the Board of Directors has a detailed transition plan in place and the process for starting the search for the new President and CEO is underway," said Board Chair, Dr. Angelique Harris.
Cream City Foundation's Board of Directors will be implementing a transition plan and Dr. Harris will lead the President and CEO Search, which will be announced in the coming weeks.
Joining the Foundation in 2015, Dr. Holbrook has successfully led a board, donor and corporate engagement effort that resulted in increased visibility and giving. Under his leadership, the Foundation has awarded $229,425 to 45 LGBTQ+ and allied nonprofits and established a successful LGBTQ+ Scholarship Program, awarding $43,500 to 31 deserving students in its first year.
"During his tenure, he work with the Board of Directors to build a diverse and inclusive board, balancing gender identity, orientation and race/ethnicity to better understand and serve our LGBTQ+ communities, donors and grantees," said Board Chair, Dr. Harris.
"It has been my privilege to steward and advance the mission and vision of Cream City Foundation for the past two years," remarked Dr. Holbrook. "Building a strong Board of Directors was an essential part of our strategic plan and it uniquely positions the Foundation for a successful leadership transition."
Under the leadership of Dr. Holbrook and the Board of Directors, Cream City Foundation established a partnership with the Marquette University's Center for Gender and Sexualities Studies to strategically assess and address the needs facing LGBTQ+ communities post-marriage equality. According to Dr. Harris, "The results of the strategic assessment will inform the future work of Cream City Foundation, which will focus on addressing the elevated priorities of Equity, Health, and Prosperity of LGBTQ+ people in SE Wisconsin. Our fundraising, grantmaking and convening will be focused on addressing these priorities."
About Cream City Foundation
Cream City Foundation serves as the leader in mobilizing philanthropic resources, fostering strategic collaboration, effecting positive change and the advancement of the equity, health and prosperity of LGBTQ+ people in Southeastern Wisconsin. Cream City Foundation was founded in 1982. Initially begun with $500 in seed money, Cream City Foundation has grown to provide more than $1.5 million in grant dollars to many organizations and projects that are working to improve the quality of life for LGBTQ+ people.  For information, visit CreamCityFoundation.org.
Mentioned in This Press Release
Recent Press Releases by Cream City Foundation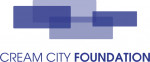 Dec 1st, 2017 by Cream City Foundation
Funding will support a partnership between Diverse & Resilient and Holton Street Clinic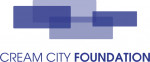 Jan 17th, 2017 by Cream City Foundation
Scholarships can be used for any post-secondary education at the undergraduate, graduate, professional, or post-graduate level.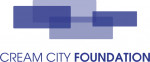 Sep 22nd, 2016 by Cream City Foundation
The program will award scholarships to LGBTQ+ students in Southeast Wisconsin who are pursuing post-secondary education.