Press Release
Cream City Foundation announces inaugural LGBTQ Scholarship Program
Established with BMO Harris Bank and Whyte Hirschboeck Dudek S.C.
Cream City Foundation, in partnership with BMO Harris Bank and Whyte Hirschboeck Dudek S.C. (WHD), is launching a post-secondary educational scholarship program to develop leaders in the lesbian, gay, bisexual, transgender and queer (LGBTQ) community of Southeastern Wisconsin.
BMO Harris Bank and WHD joined forces to provide seed funding to Cream City Foundation as a catalyst to challenge other corporate and individual donors to step forward in helping build the leadership capacity of the LGBTQ community in Southeastern Wisconsin.
"The LGBTQ community is entering a period of leadership transition as longtime leaders begin to pass the torch to a new generation," said Peter J. Holbrook, Ph.D., Cream City Foundation President & CEO. "Post-secondary education attainment is one pillar of developing our future leaders who identify as LGBTQ. This is especially critical among gay and transgender people of color who experience lower educational attainment and higher rates of homelessness than their peers." Holbrook went on to say "It is our hope that the scholarship program will increase the educational attainment levels of LGBTQ people."
The scholarship will also be available to straight ally students who may not identify as LGBTQ, but who demonstrate commitment to the Southeastern Wisconsin LGBTQ community.
"These allies may be the children of LGBTQ parents, or just friends of our community who have demonstrated leadership in advancing LGBTQ equality," Holbrook said.
The program and partnership were announced at the 2015 Business Equality Luncheon, held at Potawatomi Hotel & Casino.
"We are committed to giving back to the communities in which we do business, and we're very pleased that our support of this initiative will help the LGBTQ community in Southeast Wisconsin develop their leaders of the future," said Jud Snyder, President, BMO Harris Equipment Finance Company. "We encourage other potential corporate and individual donors throughout Southeastern Wisconsin to join in helping to foster leadership development within the LGBTQ community."
"WHD is committed to not only providing a diverse and inclusive environment, but continually improving our efforts so that our work place is more of a reflection of the communities in which we do business," said Paul Eberle, WHD chief executive. "Contributing to this scholarship program is one tangible way to demonstrate our commitment. We invite other organizations who also care about diversity and inclusion to join us in this challenge to build leaders for tomorrow."
The first scholarships will be awarded for the 2016–17 academic year. Recipients may use funds to help cover educational expenses for community college; four-year public or private colleges or universities; certificate programs; vocational, technical, and trade programs; or graduate-level education and professional schools.
"Many LGBTQ individuals seeking post-secondary education have been stigmatized or isolated because of their sexual orientation or gender identity. They often lack critical family, financial and community support," said Holbrook. "The scholarship program will address these issues and promote access and opportunity for a post-secondary education."
About Cream City Foundation
Cream City Foundation serves as the leader in mobilizing philanthropic resources, fostering strategic collaboration, effecting positive change and the advancement of the quality, dignity, and health of LGBT people in Southeastern Wisconsin. Cream City Foundation was founded in 1982. Initially begun with $500 in seed money, Cream City Foundation has grown to provide more than $1.2 million in grant dollars to many organizations and projects that are working to improve the quality of life for LGBT people. For information, visit CreamCityFoundation.org.
About BMO Harris Bank
BMO Harris Bank provides a broad range of personal banking products and solutions through more than 600 branches and approximately 1,300 ATMs in Illinois, Wisconsin, Indiana, Kansas, Missouri, Minnesota, Arizona and Florida.  BMO Harris Bank's commercial banking team provides a combination of sector expertise, local knowledge and mid-market focus throughout the U.S.  For more information about BMO Harris Bank, go to the company fact sheet.  Banking products and services are subject to bank or credit approval. BMO Harris Bank N.A., Member FDIC. BMO Harris Bank is part of BMO Financial Group, a North American financial organization with approximately 1,600 branches, and CDN $672 billion in assets (as of July 31, 2015).
About Whyte Hirschboeck Dudek S.C.
Whyte Hirschboeck Dudek S.C., one of Wisconsin's leading full-service law firms, plays a significant role in shaping political, economic, environmental and legal landscapes. With offices in Milwaukee, Madison and Waukesha County, Wis., and Chicago, the firm has more than 160 professionals practicing in more than 50 industry and specialty areas. WHD is committed to delivering exceptional service and innovative, practical solutions to state, regional and national clients.
Mentioned in This Press Release
Recent Press Releases by Cream City Foundation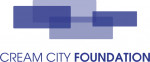 Dec 1st, 2017 by Cream City Foundation
Funding will support a partnership between Diverse & Resilient and Holton Street Clinic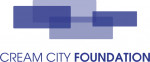 Jan 17th, 2017 by Cream City Foundation
Scholarships can be used for any post-secondary education at the undergraduate, graduate, professional, or post-graduate level.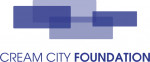 Jan 12th, 2017 by Cream City Foundation
Cream City Foundation's Board of Directors will be implementing a transition plan.