Press Release
County Supervisors, Others to Call for End to Poverty Wages for Janitors
Contract for cleaning county buildings spurs concerns that public dollars fund family-sustaining jobs
MILWAUKEE – As the bids for county cleaning services are reviewed, Milwaukee County leaders face a stark choice:  poverty wages or living wages for the 100 people whose jobs will be affected.  Alarmed that a new contact could continue to pay janitors as little as $8 an hour when county rules dictate that a "prevailing wage" (estimated at $9.25-$11 an hour) be paid, county supervisors and others plan a news conference on the steps of the courthouse at 12:15 pm on Thursday.
County Supervisors Willie Johnson, Jr., and David Bowen are among those scheduled to speak.  "All of my fellow supervisors share in the responsibility to pay these janitors prevailing wages with affordable healthcare," Johnson said. He pointed out that county janitors earned family-supporting wages before former County Executive Scott Walker outsourced their jobs to private companies.
Community leaders are urging County Executive Chris Abele to speak out in support of family-sustaining jobs. Many say his leadership is critical to keep the county out of a race to the bottom for wages for working people.
County Supervisors Jason Haas, Theo Lipscomb, Sr., Russell Stamper II, and John Weishan, Jr. also plan to attend the news conference. Dave Somerscales, SEIU Local 1, and Eyon Biddle, Sr., also are scheduled to speak.
The Request for Proposal for the county's janitorial services is available at:  http://county.milwaukee.gov/ImageLibrary/Groups/cntyDAS/Procurement/bids/RFP1/928003HousekeepingAndJanitoria.pdf
WHEN:
12:15 pm
Thursday, December 13
WHERE:
Outside Milwaukee County Courthouse Main Entrance
8th St. and Wells St.
Mentioned in This Press Release
People
:
Chris Abele
,
Dave Somerscales
,
David Bowen
,
Eyon Biddle, Sr.
,
Jason Haas
,
John Weishan, Jr.
,
Russell Stamper Sr.
,
Russell W. Stamper, II
,
Scott Walker
,
Theodore Lipscomb, Sr.
,
Willie Johnson, Jr.
Recent Press Releases by SEIU Local 1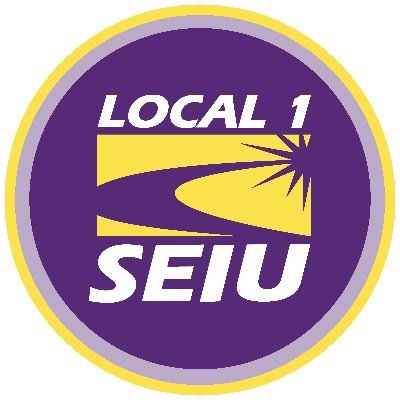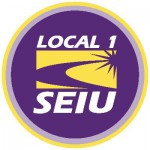 Sep 11th, 2019 by SEIU Local 1
New three-year contract covers 120 campus janitors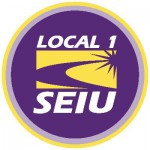 Aug 20th, 2019 by SEIU Local 1
The janitors, custodians, airport workers, security officers and other working people of Local 1 are encouraged by Wisconsin's bold action on climate change