Press Release
Concordia University Wisconsin Becomes Presenting Sponsor of YPWeek Milwaukee 2020
University Invests in NEWaukee Programming for Young Professionals
Milwaukee, Wisc. February 27, 2020 — NEWaukee is proud to announce Concordia University Wisconsin as the presenting sponsor of the 9th Annual YPWeek Milwaukee, returning April 17 – 25, 2020 with over 15 events across the city. Started by NEWaukee in 2012, YPWeek is a weeklong platform for discovery, adventure and meaningful conversations about the issues that matter among young professionals.
After three years of participation in YPWeek Milwaukee as a contributing sponsor, Concordia University Wisconsin has more than doubled their investment in engaging experiences for young professionals.
YPWeek Milwaukee presented by Concordia University Wisconsin will feature programs on social entrepreneurship, digital transformation, civic engagement, professional development and more.
"Concordia University Wisconsin is proud to be the title sponsor of YPWeek Milwaukee 2020. We love that this event brings together people from all walks of life and engages them in meaningful interactions that encourage growth, learning, and a distinct appreciation for our community," says
Michael Sapiro
, Assistant Vice President of Marketing at Concordia University Wisconsin. "At Concordia, we know just how transformative education can be. We are overjoyed to join NEWaukee in bringing this world-class programming to the Milwaukee area this April."
As title sponsor of YPWeek Milwaukee, Concordia University Wisconsin will be present at the following programs:

Monday, April 20th
6:00 – 8:30 p.m. Social Impact: Entrepreneurship Showcase at Concordia University Wisconsin's Robert W. Plaster Free Enterprise Center – Rachel Sumekh, Founder and CEO of Swipe Out Hunger, will keynote this event featuring young people who have decided to become social entrepreneurs. Current students and alumni from Concordia University Wisconsin will also speak.
Tuesday, April 21st
7:45 – 9:00 a.m. Get Swell: Taking Self-Care to the Next Level at Birch + Butcher – Leaders from Concordia University Wisconsin, North Shore Bank, Advocate Aurora Health and more will discuss ways you can improve your overall well-being for the future.
Wednesday, April 22nd
7:00 – 9:00 a.m. Coffee & Community Action at 88Nine Radio Milwaukee – Community organizations will share ways to get involved and volunteer in the city.
11:30 a.m. – 1:00 p.m. Beyond the Stereotypes: A Conversation with Gen X, Y, & Z at Third Branch Creative Studio – Representatives from Concordia University Wisconsin and more will share their perspectives on Milwaukee and Wisconsin as a place to live, and how their thoughts have shifted in the different stages of their lives.
6:00–8:00 p.m. Shame Show & Tell: The Untold Stories of the Struggle for Success at MobCraft Beer Brewery & Taproom – Milwaukee creatives and entrepreneurs will share stories of their biggest struggles, and how those struggles ultimately led to success.
Thursday, April 23rd
7:45 – 9:00 a.m. After you Hit Submit: How to Get the Job at Arts @ Large – A career coach from Newance will share tips for getting the job you want.
Concordia University Wisconsin and its 9 educational centers are home to undergraduate and graduate, traditional, and non-traditional students from 46 states and 35 foreign countries. The University offers more than 80 programs in-person and online. Programs include not only Wisconsin's largest MBA program, but a variety of master's degree programs and doctoral degrees in Education, Physical Therapy, Pharmacy, and Nursing Practice. CUW will be offering YPWeek participants the opportunity to apply at no cost to CUW graduate programs using the waiver code "CUWYPAPP."
"In our ninth year hosting YPWeek, we are so excited to grow our partnership with Concordia University Wisconsin," explains Angela Damiani, CEO and co-founder of NEWaukee. "YPWeek serves as a platform for Concordia University Wisconsin to share its 'Live Uncommon' mission and reach out to Milwaukee's best and brightest young talent about their first-class educational programs."
YPWeek will take place in communities across Wisconsin, as well as Atlanta, Georgia; Austin, Texas; Chicago, Illinois; and Nebraska. Wisconsin communities include Beaver Dam, Chequamegon Bay, Fond du Lac, Kenosha, Oconomowoc, Racine, Sheboygan, Stevens Point and Waukesha.
For more information about YPWeek 2020, please visit: www.ypweek.com.
Mentioned in This Press Release
Recent Press Releases by Newaukee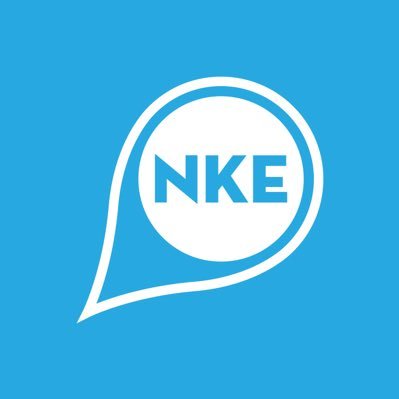 Oct 14th, 2020 by Newaukee
Tickets Available for NEWaukee's Virtual 'YPWeek' Conference on October 20 & 21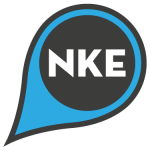 Feb 27th, 2020 by Newaukee
University Invests in NEWaukee Programming for Young Professionals