Press Release
Common Council Statement on Flynn Retirement
Statement from the Common Council - January 8th, 2018
With today's announcement that Chief Edward A. Flynn will soon leave the department, we wanted to express our strong support for the Board of Fire and Police Commissioners as it begins the difficult task of selecting the new chief.
This body, designed over a century ago to be a firewall against political interference in the operation of the fire and police departments, is being called to serve at a difficult moment in this City's history. The authority of the Board of Fire and Police Commissioners in this matter is established by state statute and the Milwaukee Code of Ordinances. We support whatever process its membership chooses to pursue.
Among many matters, the community will be watching closely to see if the next chief implements the recommendations of the draft Collaborative Reform Report prepared by the Department of Justice. Only a chief selected in a broadly-based, open, and transparent process – a process lead by the Board of Fire and Police Commissioners – has any hope of address these concerns.
Statement signed by all members of the Common Council.
More about the Retirement of Chief Flynn
Mentioned in This Press Release
Recent Press Releases by Milwaukee Common Council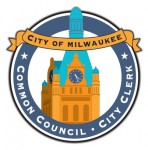 Feb 15th, 2019 by Milwaukee Common Council
From Alderman Ashanti Hamilton, Alderwoman Milele A. Coggs, Alderman Russell W. Stamper, II, Alderwoman Chantia Lewis, Alderman Khalif J. Rainey, Alderman Cavalier Johnson and Alderwoman Nikiya Dodd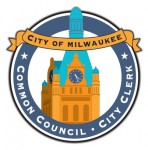 Feb 8th, 2019 by Milwaukee Common Council
From Alderman Ashanti Hamilton, Alderman Cavalier Johnson, Alderman Nik Kovac, Alderman Robert J. Bauman, Alderwoman Nikiya Dodd, Alderwoman Milele A. Coggs, Alderman Khalif J. Rainey, Alderman Robert Donovan, Alderwoman Chantia Lewis, Alderman Michael J. Murphy, Alderman Mark A. Borkowski, Alderman Jóse G. Pérez, Alderman Terry L. Witkowski, Alderman Tony Zielinski, and Alderman Russell W. Stamper, II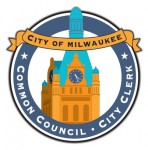 Feb 6th, 2019 by Milwaukee Common Council
From Alderman Ashanti Hamilton, Alderman Michael J. Murphy, Alderwoman Milele A. Coggs, Alderman Jóse G. Pérez, Alderman Robert Donovan, Alderman Russell W. Stamper, II, Alderwoman Chantia Lewis, Alderman Robert J. Bauman, Alderman Khalif J. Rainey, Alderman Nik Kovac, Alderwoman Nikiya Dodd, Alderman Terry L. Witkowski, Alderman Cavalier Johnson and Alderman Mark A. Borkowski