Press Release
Co-op Fest 2016 Scheduled for October 8
Milwaukee's growing cooperative movement to celebrate 'our cooperative communities' at Co-Op Fest 2016.
September 12, 2016 (Milwaukee, WI) – The Riverwest Cooperative Alliance, along with presenting sponsor Summit Credit Union, announces Co-op Fest 2016, scheduled for October 8, 2016.
The festival, happening in locations throughout the Riverwest neighborhood of Milwaukee, will feature workshops, panels and discussions on all aspects of the cooperative movement, as well as food, music and fun. It builds on the success of RCA's first Co-op Fest in 2013, which was attended by over 200 people.
This year's theme, "Our Cooperative Communities" reflects both the desire to celebrate two important milestones—the five and 15 year anniversaries of the Riverwest Public House and Riverwest Food Co-op & Cafe, respectively—and acknowledge the continued challenges the local cooperative movement faces as it works for racial, economic and environmental justice.
The day's workshops and panels will be loosely organized into Co-op Basics, oriented toward those new to cooperatives; Centering Justice, focusing on issues of access and social, racial, and economic justice; and Co-op Economics, examining the contributions of local cooperatives to community and economic development in Milwaukee.
Ann Reynolds
of the UW
Center for Cooperatives
will be giving a lunch keynote, and representatives of local cooperative organizations will be tabling throughout the day. The day ends with a happy hour celebration at the Riverwest Public House, the state's only cooperatively-owned bar.
The RCA invites cooperative businesses and organizations from around the region to get involved by tabling at the event. Information on registration and tabling can be found on Co-op Fest website (www.rca.coop/fest).
Individual attendance is $20 ($15 if pre-registering online). Volunteer opportunities are available for those unable to afford the cost. The Pink House Studio will also be hosting free childcare for attendees.
In addition to Riverwest Cooperative Alliance and Summit Credit Union, other sponsors include Riverwest Co-op Grocery & Cafe, Outpost Natural Foods, Brewery Credit Union, CommonGround Healthcare Cooperative, Riverwest Investment Cooperative and New Barons Brewing Cooperative.
About the Riverwest Cooperative Alliance
RCA provides consulting, technical assistance and consulting services to our members as well as new and existing cooperatives throughout Milwaukee. We also offer educational services such as Board, officer and collective management trainings, speakers and networking opportunities such as Co-op Fest. For more information, visit www.rca.coop.
About Summit Credit Union
Established in 1935, Summit is a member-owned financial cooperative open to anyone in Wisconsin. Summit holds $2.1 billion in assets and has more than 142,000 members with 30 locations throughout the Madison and Milwaukee areas. For more information, visit www.summitcreditunion.com.
Mentioned in This Press Release
Recent Press Releases by Riverwest Cooperative Alliance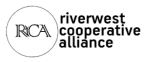 Oct 7th, 2016 by Riverwest Cooperative Alliance
The festival will feature workshops, panels and discussions on all aspects of the cooperative movement, as well as food, music and fun.