Press Release
City of Milwaukee Weekly COVID-19 Update
MILWAUKEE – The disease burden in the City of Milwaukee this week is 215.7 new positive COVID-19 cases per 100,000 people over seven days and remains in the "extreme transmission" category. The percentage of positive COVID-19 tests is at 9.1% and moved into the "substantial transmission" category.
On November 24, a new SARS-CoV-2 variant, B.1.1.529, was identified in South Africa and reported to the World Health Organization (WHO). The first case of the new variant, which WHO has named Omicron, was reported in the United States on December 1 in California. The world's leading epidemiologists are working to learn more about this variant, but due to the relatively small number of cases documented, there is still a lot that is unknown.
At this time, it is unknown how efficiently the Omicron variant can spread from person to person or if infection with the Omicron variant produces more severe symptoms. Preliminary information from South Africa indicates that there are no unusual symptoms associated with Omicron variant infection, and as with other variants, some patients are asymptomatic.
While we wait to learn more about this variant, it's important for individuals to continue to practice safety mitigations, such as masking and physical distancing in public, indoor spaces. In anticipation of future identification of the Omicron variant in Milwaukee, the increasing burden of positive COVID-19 cases, and the knowledge of increased socializing indoors because of the winter, the Milwaukee Health Department issued a mask advisory on Tuesday, November 30 that can be read in its entirety at milwaukee.gov/MaskAdvisory11.30.
Additionally, it's important for everyone who has symptoms or has been exposed to someone who is confirmed positive for COVID-19 to get tested. The Milwaukee Health Department Laboratory, as well as additional labs across the state, have the ability to identify the Omicron variant in positive specimens, which will help us learn more. The Northwest Health Center, Southside Health Center, and Menomonee Valley Site offer drive-thru and walk-up testing without an appointment for anyone over the age of one. The locations and hours of these sites can be found at milwaukee.gov/COVIDtesting.
Vaccination continues to be the strongest protection against the COVID-19 virus. Currently, 59.8% of Milwaukee residents 16 years of age and older are fully vaccinated and 64.7% have received at least their first dose. Additionally, 61,186 Milwaukee residents have received their booster dose, which is approximately 22% of those who are eligible.
Per the CDC, everyone 18 years and older who are fully vaccinated should receive a booster dose six months after completing the Pfizer or Moderna vaccination series or two months after completing the Johnson & Johnson vaccination series.
On Saturday, December 4, every eligible individual will have an opportunity to get vaccinated at
Fiserv Forum
from 10 a.m. until 2 p.m. First, second, and booster doses of Pfizer, Moderna, and Johnson & Johnson will be available, in addition to pediatric Pfizer vaccines and flu shots. In addition to taking a photo with the Larry O'Brien Championship Trophy, individuals who receive their vaccine at this clinic will be entered to win one of two available family four packs of tickets for that evening's 7 p.m. game against the Miami Heat. The random drawing will be held following the completion of the vaccine clinic. Winners will be notified and sent their tickets via email.
The second round of community vaccination clinics at Milwaukee Public Schools and Seton Catholic School began this week and will continue through December 14. These clinics are free and open to the public, in addition to students and staff, without an appointment needed. Nearly 400 doses of vaccine have been administered at these clinics this week.
The Milwaukee Health Department is currently working to develop a three-to-five year strategic plan to advance the health of Milwaukee through an anti-racist framework and is seeking input from the Milwaukee community. Milwaukee community members interested in sharing their thoughts and insights can access the survey at city.milwaukee.gov/MHDsurvey. The three-question survey will be open through December 23, 2021. The results of this data-gathering initiative will help MHD focus their resources and guide the department's work in the future.
Mentioned in This Press Release
Recent Press Releases by City of Milwaukee Health Department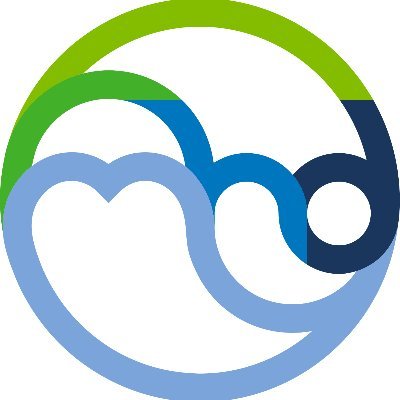 Jan 14th, 2022 by City of Milwaukee Health Department
The disease burden in the City of Milwaukee this week is 593.2 new positive COVID-19 cases per 100,000 people over seven days and remains in the "extreme transmission" category.