Press Release
Chuck Soik's "Photographic Landscapes" Exhibit Opens at Inspiration Studios
His collection of inspired paintings will be on display at Inspiration Studios from September 2 through September 24.
Chuck Soik creates colorful oil paintings of Wisconsin landscapes and river views that he photographs during his weekly fishing trips throughout the state. Having watched countless art videos of Bob Ross, Soik considers himself to be a self-taught artist. His collection of inspired paintings, titled "Photographic Landscapes," will be on display at Inspiration Studios in West Allis from September 2 through September 24. An opening reception will take place Saturday, September 2, from 4:00 to 6:00PM. The reception is free and open to the public. Light refreshments will be served.
Attention to detail is sure to capture the eye when viewing Soik's paintings. He manipulates some of the details, but tries to stay true to the view he has captured with his simple camera. The results are those of a seasoned painter.
"I do this to relax," says Soik. "I work nights. I live in Waupaca, but fish as often as I can—ALL over Wisconsin, year round! And I paint when I can't do either."
Soik's medium of choice is oil, although a few of his pieces are painted with acrylics
. 
There is great detail in his work. One can feel the water rushing over familiar rapids and down untouched waterfalls. There is a strong sense of structure and control in Soik's pieces as he captures the fluidity—and the serenity—of nature.
"My pieces are meant to be an escape back to nature, for myself and for those who see my art," says Soik. "I have no interest in making money off of my paintings. If someone enjoys what I have to offer, that is enough. Recouping some of the cost of materials I use to create these pieces would suffice, which is why they will be priced very reasonably, but mostly I want people to enjoy what they see."
All but a few favorites will be available for purchase with prices ranging from $40 to $150. Two original paintings will be raffled ($2 per entry) during the exhibition.
"Photographic Landscapes" by Chuck Soik will be on display September 2 through September 24. The Opening Reception is scheduled for Saturday, September 2, 4:00-6:00pm at Inspiration Studios, 1500 S. 73rd Street in West Allis. The exhibit will also be available for viewing during Doors Open MKE on September 23 and 24, 12Noon to 5:00pm and during the LPAA theatre production of "The She Demon" on September 29, 30 and October 1.
Additional information about this exhibit and other events is available on the Inspiration Studios website: www.inspirationstudiosgallery.com.
Mentioned in This Press Release
Recent Press Releases by Inspiration Studios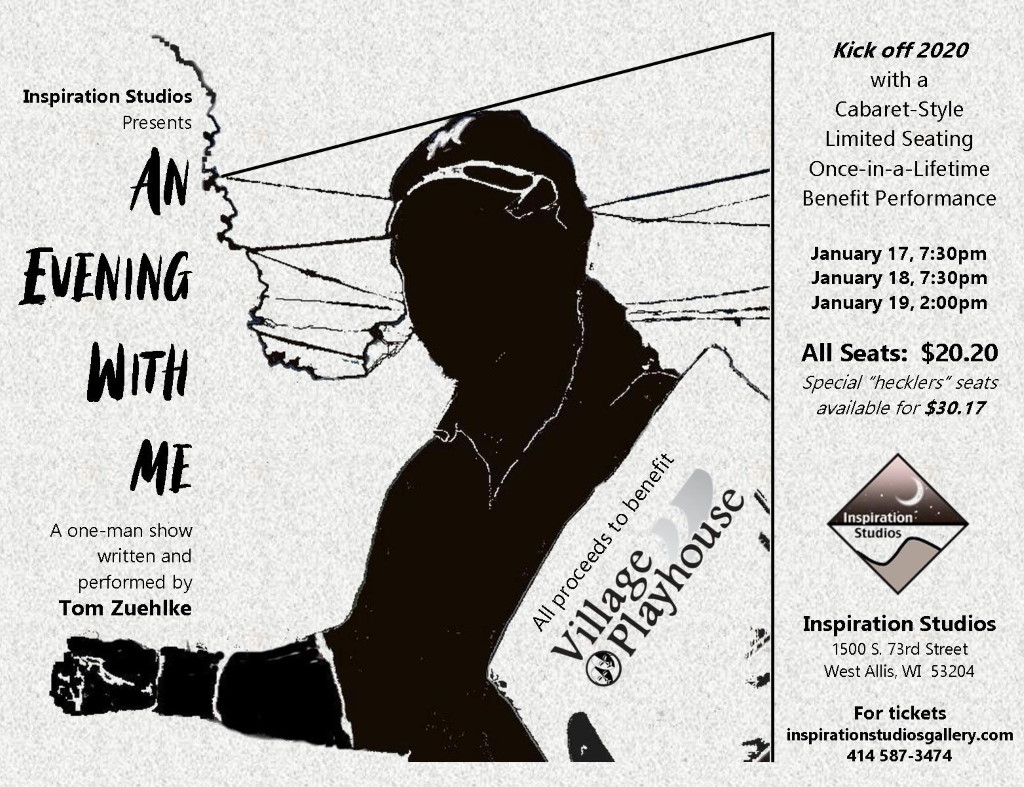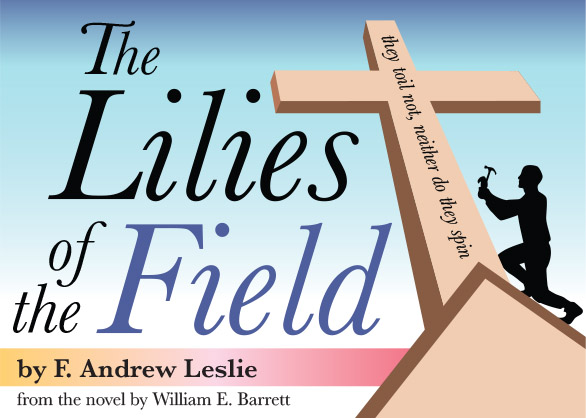 Nov 25th, 2019 by Inspiration Studios
The Lilies of the Field by F. Andrew Leslie, from the novel by William E. Barrett, is a family-friendly drama about a traveling handyman who answers the prayers of a group of refugee nuns.