Press Release
Charlie Fox Announces Campaign for 5th District County Board Supervisor
"I believe the County Board should be a catalyst for progress and change, despite its obvious headwinds."
MILWAUKEE- Charles E. (Charlie) Fox today announced his campaign for 5th District Milwaukee County Supervisor.  On June 5, the Milwaukee County Election Commission placed Fox on the ballot for the Special Election for County Supervisor, District 5, to fill the unexpired term of Russell Stamper II.  Stamper resigned after election to the Milwaukee Common Council.  The nonpartisan election is November 4, 2014.
"I have lived and worked in this community for over 33 years" Fox said.  "I have seen first-hand the important progress made in neighborhood organizations, business development, and preservation of our public museums and historic buildings.  At the same time, we have many challenges.  The solution begins with our diverse community working together, with effective, thoughtful government.  I believe the County Board should be a catalyst for progress and change, despite its obvious headwinds.  The County is responsible for our public transportation system, stressed and inadequate mental health services, Medicaid health service delivery, unique County Park system, and correctional facilities under court order to reform.  They need work."
Fox is proprietor of the CEFox Company.  He is considered an expert on long term health care.  He has done extensive work with educational and community-based organizations, social service groups, private sector business, and government agencies as a "startup" and "turnaround specialist."   He has been a political activist at the Local, State and National levels for 45 years.
"This district has been well represented by Russ," Fox said.  "He has served its residents and neighborhoods with dedication, integrity, and energy.  If elected to the County Board, I look forward to working with Alderman Stamper, and other City, County and State officials, to build on the progress made in many of our neighborhoods and to overcome the many serious challenges in our City and our County."
Fox has lived on McKinley Blvd. in the Cold Spring Park Neighborhood for over 33 years.  He serves as Immediate Past Chair on the Milwaukee Chapter Board of the American Civil Liberties Union, and has volunteered serving in the St. Ben's Meal Program 26 years.
Fox is married to Joyce Ann Seiser, retired Regional Attorney of the National Labor Relations Board, Region 30-Milwaukee.  He has two adult stepchildren, Erin Kelly and Steve Kelly.
Mentioned in This Press Release
Recent Press Releases by Charlie Fox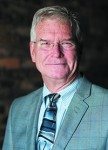 Oct 29th, 2014 by Charlie Fox
The Shepherd Express today announced its endorsement of Charlie Fox for 5th District County Board Supervisor.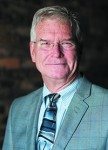 Oct 13th, 2014 by Charlie Fox
The Clean Wisconsin Action Fund officially announced their endorsement of Charlie Fox for Milwaukee County Board Supervisor District 5.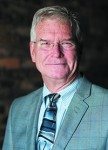 Oct 2nd, 2014 by Charlie Fox
Charlie Fox, candidate in the November 4 Special Election for the open 5th District Milwaukee County Board seat, attended County Executive Abele's 2015 budget presentation.