Press Release
Chantia Lewis Backs Ashanti Hamilton for Common Council President
Alderwoman Chantia Lewis is supporting Alderman Ashanti Hamilton in his bid for Common Council President.
Alderwoman Chantia Lewis is supporting Alderman Ashanti Hamilton in his bid for Common Council President.
"As Downtown Milwaukee experiences its renaissance, I look forward to bringing similar progress to other areas of our city" said Lewis. "I've dedicated my adult life to improving the lives of working families. I've worked on campaigns advocating for paid sick days and expanding the Family and Medical Leave Act, and mentored our youth to help them thrive in our new economy. Progressive values are Milwaukee values, and the people who elected me know what I hold dear. Every vote I make will be based on the needs of the 9th District."
Contrary to claims from outside sources as to the reason for the vote, Lewis believes that Hamilton has the passion and experience to lead the Common Council during this pivotal time in Milwaukee's rebirth.
Hamilton supports many of the same goals and programs as Lewis:
Be The Change (BTC) is a comprehensive program that supports the development, success and achievement of Milwaukee's young males of color.
The requirement that any developer that receives direct financial assistance from the city to follow the standards outlined in the M.O.R.E. Ordinance.
The Milwaukee Promise was established in 2011 to assist the Common Council in making informed decisions to address poverty, disparity and inequality.
Compete Milwaukee forms partnerships with the Common Council, workforce development agencies and private employers to define strategic priorities that connect workforce development investments with the opportunities to address the disproportionate impact of underemployment of Milwaukee residents.
Milwaukee Promise Zone was created to deepen revitalization efforts in our poorest neighborhoods through the collective input and efforts of community stakeholders by reducing violent crime, improving educational opportunities and creating jobs.
The Milwaukee Jobs act defined a comprehensive set of policies related to family sustaining job creation for city residents.
Lewis wants to breathe new life into Milwaukee's 9th district. She is grateful to Alderman Michael Murphy for his years of dedicated service to the city of Milwaukee, but believes that Alderman Hamilton will strive to forge positive and long lasting change for the entire city, and looks forward to working with both of these new colleagues as well as the rest of the council, as they begin a new term.
Chantia has lived in District 9 for over ten years and is a small business owner, mother, wife, and veteran of the United States Air Force. She is an Emerge Alum who earned her degree from Alverno College focusing on community leadership and development. Chantia is dedicated to progress and helping others achieve their goals. For three years, Chantia has been a board member for 9to5 Wisconsin, an organization that fights for social justice, and has recently been appointed to 9to5 national board. She has worked on campaigns advocating for paid sick days and expanding the Family and Medical Leave Act.
Chantia is committed to helping teens and young adults realize their potential. For over five years, she has worked as a youth and adult trainer with her nonprofit organization One Step At a Time, better known as OSAT, to help these individuals develop the necessary skills to not only survive in the current job market but to thrive as well. She is driven by her dedication to ensuring that each person has an opportunity to make a better life for themselves.
Chantia will be an advocate for Milwaukee. She will work to make Milwaukee a more lucrative place for businesses, a more lively place for its citizens, and a safer place for its residents. She believes that Milwaukee should be a place that creates opportunity not one that smothers it. For too long, she has watched her community become a desolate shell of what it used to be. She wants to breathe new life into it and not only restore it to what it was but make it better than what it was.
Mentioned in This Press Release
Recent Press Releases by Ald. Chantia Lewis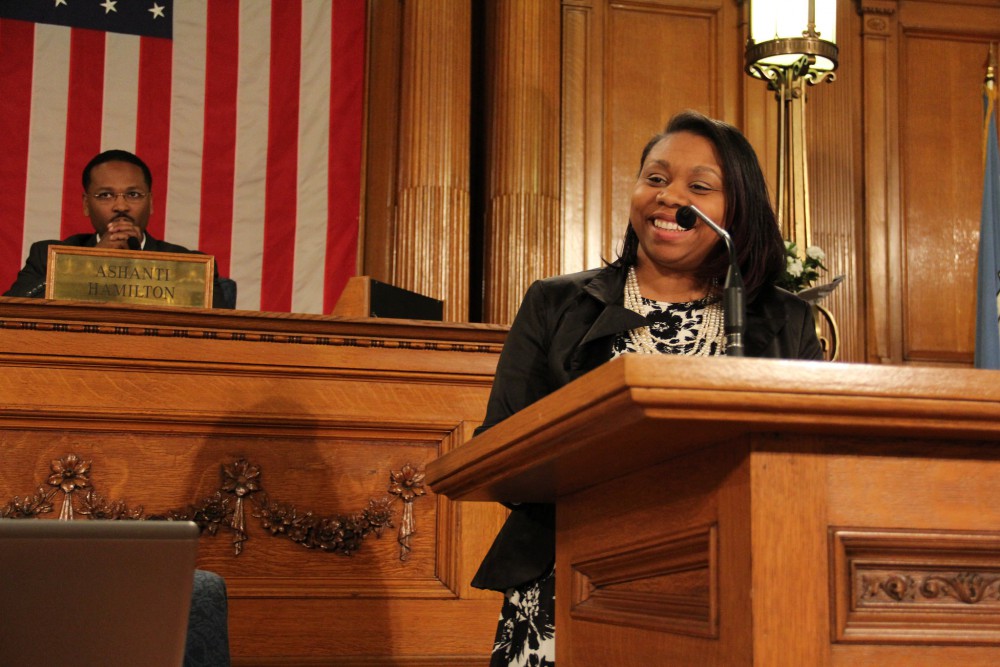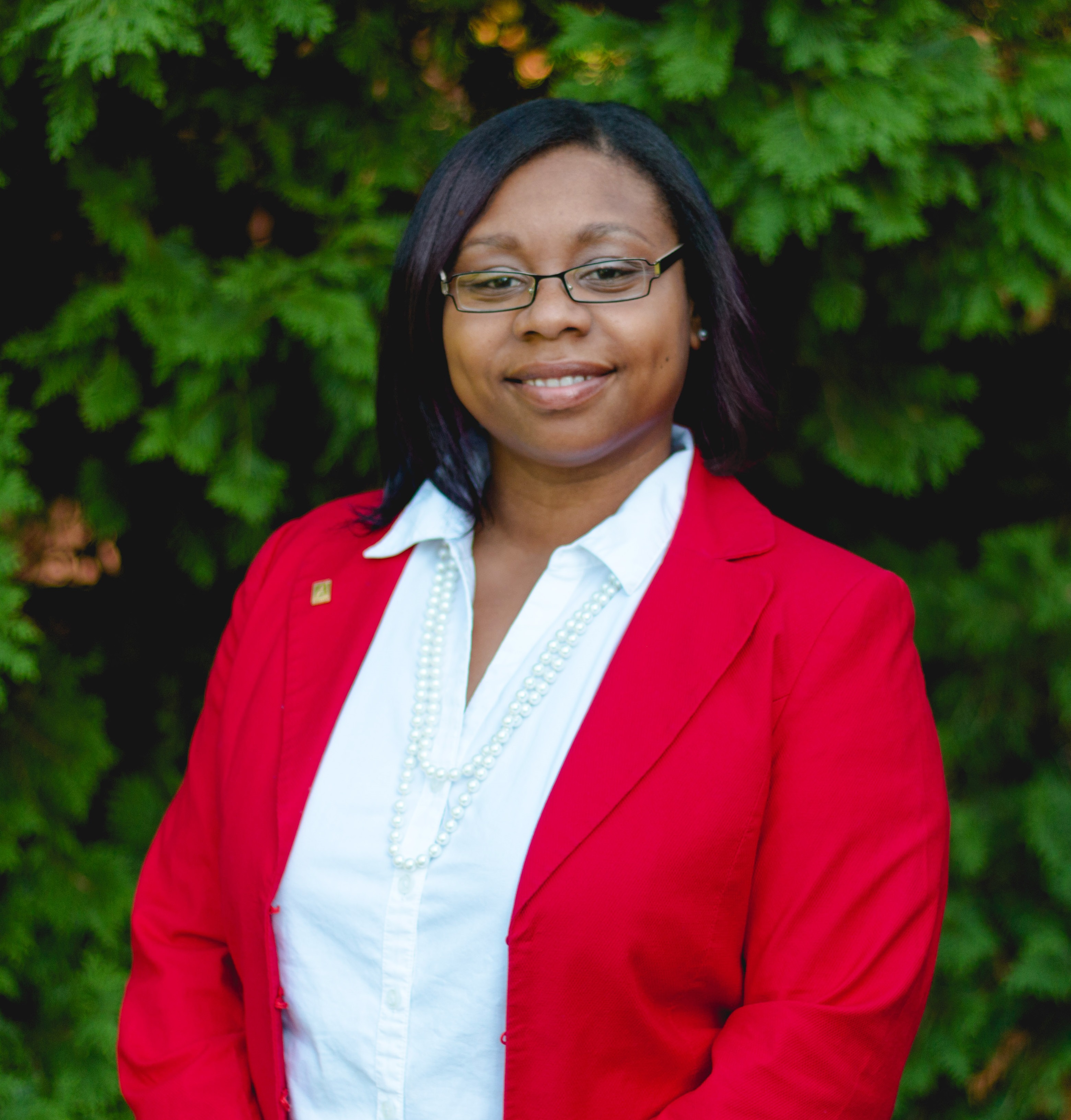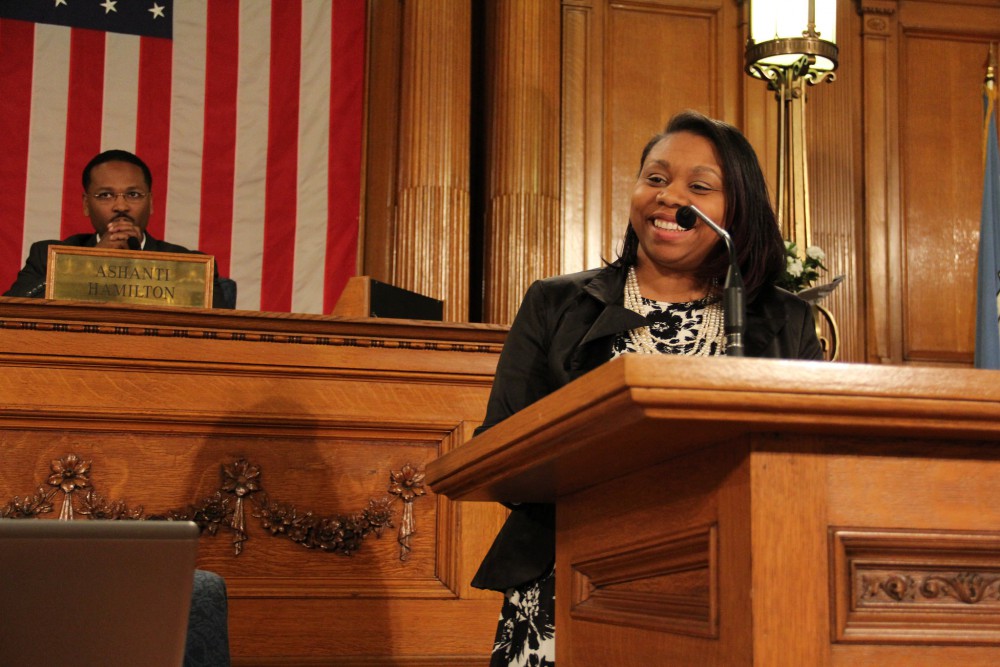 Jan 24th, 2019 by Ald. Chantia Lewis
The full Common Council is scheduled to take action on the legislation when it meets on Tuesday, February 5 at 9 a.m. in the third floor Council Chamber at City Hall, 200 E. Wells St.