Press Release
Celebrate Clear Skies and Patio Season at MOTOR™ This June
Tasty new specials like the Curd Burger and Chipotle BBQ Wings join the menu, and outdoor Bike Nights ride on throughout the month.
MILWAUKEE (May 31, 2018) – MOTOR® Bar & Restaurant, located on the Harley-Davidson Museum® campus, has plenty of summertime fun in store this June. Tasty new specials like the Curd Burger and Chipotle BBQ Wings join the menu, and outdoor Bike Nights ride on throughout the month. Add in a patio with ample seating, and that's a recipe for non-stop entertainment.
June highlights include:
Bike Nights
Every Thursday in June means it's time to hop on the bike and cruise down to MOTOR and the Harley-Davidson Museum for Bike Night. Remember to scan your Harley-Davidson Black Card at each event and check-in with the Harley-Davidson Museum Bike Night Loyalty Program for a chance to win exclusive experiences, tours and much more at the end of the season.
United We Roll Bike Night – June 7, 5 p.m. to 9 p.m.
It's a PrideFest pre-party at the United We Roll Bike Night, which kicks off the month's Bike Night Concert Series with bluesy, bar room tunes by The Ryan McGrath Band from Madison, Wis. Keep the good times rolling when you join the Ride With Pride Unity Ride on Saturday, June 9 or just meet at the Harley-Davidson Museum beginning at 10 a.m.
Outlaw Country Bike Night – June 14, 5 p.m. to 9 p.m.
The Outlaw Country Bike Night brings The Barnyard Stompers into town for a trademark performance of outlaw country, dirty blues, southern rock and Americana music.
Military Appreciation Night – June 21, 5 p.m. to 9 p.m.
Join the American Legion Riders and other military groups at Military Appreciation Night for a patriotic party celebrating the hard working men and women in uniform, both active and veterans. Milwaukee's own Oil Can Harry will be on hand to provide straight up rock n' roll.
Rockabilly Bike Night – June 28, 5 p.m. to 9 p.m.
The Bike Night Concert Series continues with Them Guilty Aces, a rockabilly, soul and rock n' roll band out of Chicago that's traveled north of the border to rock the night away.
Friday Night Fish Fry and Craft Beer Sampling
Celebrate the weekend with a classic fish fry and cold beer every Friday in June. Available all-day, the all-you-can-eat Wisconsin Fish Fry comes with golden fried cod, crispy French fries, fresh jicama coleslaw, homemade Southern-style cornbread and tartar sauce for just $13.95.
Branch out during your next fish fry and experience a few of the best in-state brews, and even some from out-of-state, with craft beer sampling each Friday from 5:30 p.m. to 7:30 p.m.
The June lineup boasts local favorites, plus breweries from Illinois and northern Michigan:
June 1 – Mobcraft Brewery
June 8 – Warpigs Brewery
June 15 – City Lights Brewing Co.pany
June 22 – Port Huron Brewing Company
June 29 – Short's Brewing Company
BBQ & Blues
Can't make it to MOTOR on Friday? Not to worry, the fun continues every Saturday with BBQ & Blues. Listen to live blues while you enjoy bottomless, hickory-smoked BBQ chicken, pulled pork, smoked brisket and grilled sausage links for $29.95. Add a flavorful batch of Memphis-style, dry-rubbed ribs to your plate for just $5 more. All platters include French fries, jicama coleslaw, BBQ baked beans and made-from-scratch cornbread.
Riverwalk Boat Tours
In addition to BBQ & Blues each Saturday, this year, MOTOR is one of the three riverside stops during the Saturday 3 Pub Cruise offered by Riverwalk Boat Tours.
With a spacious patio, separate bar dedicated solely to cruisers and outdoor yard games, there's no better place than MOTOR to spend a Saturday afternoon with friends.
For more information or to book a cruise, visit riverwalkboats.com.
Wing of the Month – Chipotle BBQ Wings
Chefs toss one pound of house-made wings in a MOTOR BBQ sauce that's been revved up a notch to produce a smoky, spicy finish that can't be beat.
Burger of the Month – Curd Burger
Cheese curds, a favorite of many Wisconsinites, come piled high on an eight-ounce patty that also places extra bacon and ranch dressing on top, with lettuce, tomato and onion underneath.
Special of the Month – Pork Egg Rolls
Bursting with flavor, this crunchy egg roll is packed to the brim with smoked pork, cabbage and carrots seasoned with garlic and ginger, then served with a side of sweet chili sauce.
Beer of the Month – Furthermore Fatty Boombalatty
Part Belgian white, part pale ale, and entirely refreshing, this Belgian Style Ale mixes the bubblegum goodness of a big Belgian with enough crispness to cut through the sweet profile.
Cocktail of the Month – Spiked Iced Coffee
Not your typical cup of joe, wake up with an iced coffee that features Full Throttle Espresso Liqueur and includes a savory heap of whipped cream and chocolate syrup.
About MOTOR® Bar & Restaurant
The only Harley-Davidson Museum® restaurant, MOTOR® Bar & Restaurant offers guests riverfront dining and Midwest camaraderie with a dose of genuine Harley-Davidson® attitude. MOTOR™ takes diners on a culinary road trip of great American food and drink from its location in downtown Milwaukee. Guests can enjoy burgers, BBQ, peach cobbler, seasonal favorites and a whole lot more. For more information and to view the latest menu, visit motorrestaurant.com or call 414-287-2778.
Mentioned in This Press Release
Recent Press Releases by Harley-Davidson Museum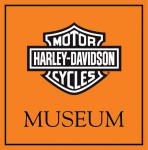 Mar 3rd, 2020 by Harley-Davidson Museum
Check out the official Mama Tried Pre-Party and join John McGivern as he brings a special screening of "Around the Corner" to campus.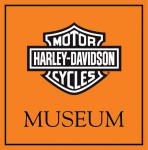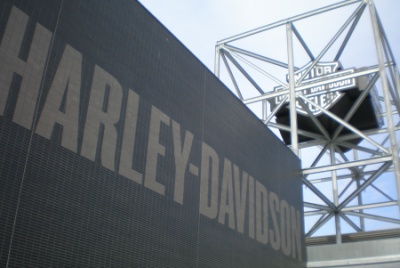 Jan 15th, 2020 by Harley-Davidson Museum
The return of Milwaukee Museum Week, Monster Jam drivers and more events and displays make this the perfect time to visit the crossroads of 6th & Canal.