Press Release
Celebrate All the Holidays at the Milwaukee Art Museum
Visitors can enjoy special holiday happenings at the Museum including The Joys of Toys, Museum Store Sunday and holiday shopping events, live music and photo portraits
Milwaukee, Wis. – October 30, 2018 – Visitors to the Milwaukee Art Museum can enjoy the winter celebration season through a wide variety of activities and events at the Museum. With programming ranging from The Joys of Toys at Kohl's Art Generation Family Sundays to a Gallery Talk highlighting the conservation of The Neopolitan Creche nativity scene, there is something for all interests and ages.
"The Museum is always a great place to bring  visiting out-of-towners to show off what Milwaukee has to offer," said Amanda C. Peterson, Director of Marketing and Communications, Milwaukee Art Museum. "But with special events, the Museum Store, daily family art making and thousands of works in the Collection to view, it's a fantastic escape any day you just need to get out of the house, too."
On November 16, 7 p.m.-11 p.m., kick off the season with MAM After Dark: Friendsgiving, a night of feasting and fun with friends who have become family. Celebrating Native American Heritage Month with Potawatomi Hotel and Casino, the evening will feature authentic crafts, grown-up games, live music, Wild Card Tours, a photo booth and more. Admission is free for Museum Members, $12 with advanced purchase or $14 at the door.
At Kohl's Art Generation Family Sundays: The Joys of Toys on December 2, kids and families can celebrate the art of play, inspired by the colorful and creative objects in Serious Play. Participants can meet a game designer, create their own spinning top toys and stroll through Carton City, a town made completely of cardboard boxes. 10 a.m.-4 p.m.
On December 8, Kohl's Color Wheels will visit The
Milwaukee Ballet
's performance of The Nutcracker at the Marcus Center from 1-2 p.m.
The Museum's youngest visitors will get to drop in and make art at Play Date with Art: Paint the Town on December 14. The event features hands-on activities for ages 0-5, complete with Singing Time at 10:30 a.m. and 11:15 a.m. and the opportunity to paint the cardboard town, Carton City.
On December 13-16 and 26-30, artist-in-residence Corey Fells will be taking free photos in front of the posing wall in the exhibition Family Pictures. He will share digital copies of the portraits with participants through his professional website. Portraits are free with Museum admission, first come, first served and hours are 1-4 p.m. Wednesdays, Fridays and Saturdays; 2-7 p.m. Thursdays.
Visitors can also enjoy the sounds of the season in Windhover Hall with live musical events that are free and open to the public.
December 1, 11 a.m.-12 p.m.: Master Singers of Milwaukee
December 8, 1 p.m.-2 p.m.: Bruce Anthony Holiday Guitar Concert
December 13, 6:30 p.m.-7:30 p.m.: Dal Niente, 'Momento Mori' Works for Solo Viola
December 15, 2 p.m.-3 p.m.: Barcel Brioso Holiday Concert
December 16, 2 p.m.-3 p.m.: Northshore Suzuki Strings Holiday Concert
December 22, 11 a.m.-12 p.m.: Roubik Music Studio Holiday Concert
Shopping and gift giving:
Museum visitors can always find the perfect gift at the Milwaukee Art Museum Store. On Museum Store Sunday, taking place November 25, the Store will participate in the nationwide annual event that offers special shopping experiences and uniquely curated gifts, along with trunk shows, discounts and free gift wrapping.
Members can also receive extra savings on purchases at the Museum Store during Double Discount Days on November 23 and 25, and December 6, 13 and 20.
In conjunction with the exhibition Serious Play, the Store has created a temporary retail space offering clocks, building blocks, toys, home decor and miniature furniture inspired by midcentury designs within the Baker/Rowland gallery space.
Gift memberships to the Milwaukee Art Museum will be available throughout the season. Memberships purchased in person at the Museum include an artist-designed mug and notecard set. Every membership includes free admission to the Museum, invitations to Member Preview Celebrations, discounts at the Museum Store and Café Calatrava, and free access to Family Sundays, MAM After Dark, gallery talks, lectures and more. A card indicating gift membership is ready at the time of purchase. Gift orders received by December 13 will guarantee arrival of the full membership kit in the mail by Christmas, and orders placed by November 19 will receive a full membership kit before the start of Hanukkah.
A Variety of Exhibitions:
Beginning November 20, visitors can experience the Museum's recently conserved eighteenth-century crèche (or nativity scene), which has not been on view since 2013. The crèche and its new setting will be on view in Level 1, Gallery S107.
"These delicate sculptures were part of a tradition in Naples, Italy, in which wealthy families attempted to outdo each other with huge, theatrical installations centered around the nativity story," said Catherine Sawinski, Assistant Curator of European Art. "Our figures now have the historically appropriate setting they deserve, thanks to the hard work of the Museum staff."
On December 18, 1:30 p.m., Catherine Sawinski will talk about the antique sculptures in the work and its newly redesigned setting.
Serious Play: Design in Midcentury America, on view through January 6, 2019, in the Baker/Rowland galleries of the Museum, highlights the projects of more than 40 designers who advocated for playfulness and whimsy in their creations. Family Pictures, in the Herzfeld Center for Photography and Media Arts through January 20, 2019, explores the ways in which black photographers and artists have portrayed a range of familial relationships. Constable? A Landscape Rediscovered unlocks the decades-old mysteries surrounding a painting originally attributed to English landscape artist John Constable is on view through February 17, 2019, in the European Galleries. The San Quentin Project presents personal narratives about life in prison through visual documents, photographs and the acclaimed "Ear Hustle" podcast in the Bradley Family Galleries throughout the season.
Holiday Hours:
The Museum will be closed Thanksgiving Day, Christmas Eve Day and Christmas Day, and open from 10 a.m. to 5 p.m. on Monday, December 31 for New Year's Eve and Tuesday, January, 1, 2019, for New Year's Day. The Kohl's Art Generation Studio is open for individuals and families 10 a.m. to 4 p.m. every day the Museum is open.
Additional Seasonal Programming:
November 9, 10 a.m.-12 p.m.: Play Date with Art: Hidden Treasures
December 6, 10 a.m. 8 p.m.: Free admission thanks to Meijer Free First Thursdays
November 13, 5 p.m.-8 p.m.: Museum Store: Member Holiday Shopping Party
December 14, 10 a.m.-12 p.m.: Play Date with Art: Paint the Town
December 20, 1 p.m.-3 p.m.: Museum Store: Ornament Signing with local artist Shelby Keefe
January 1, 1:30 p.m.: Drop-in Tour: New Year's Resolutions
January 3, 10 a.m.-8 p.m.: Free admission thanks to Meijer Free First Thursdays
January 11, 10 a.m.-12 p.m. : Play Date with Art: Playful Patterns
Saturdays, 10:30 a.m.: Story Time in the Galleries
Unless otherwise noted, all programs are free for Museum Members, free with Museum admission and free for children ages 12 and under thanks to Kohl's Cares.
Images and Store gift lists are available upon request.
For more information, see mam.org.
About the Milwaukee Art Museum
Home to a rich collection of more than 30,000 works of art, the Milwaukee Art Museum is located on the shores of Lake Michigan. Its campus includes the Santiago Calatrava–designed Quadracci Pavilion, annually showcasing three feature exhibitions, and the Eero Saarinen–designed Milwaukee County War Memorial Center and David Kahler‒designed addition.In 2016, after a yearlong renovation, the Museum reopened its Collection Galleries, debuting nearly 2,500 world-class works of art within dramatically transformed galleries and a new lakefront addition. This reimagined space also allows for the presentation of additional changing exhibitions. For more information, please visit: mam.org.
General Admission Pricing
$19 Adults
$17 Students (w/ID), Seniors (65+)
Free for Kids 12 & under every day thanks to Kohl's Cares
Free to Members
Free to Wisconsin K–12 teachers with valid school ID or pay stub
Free the first Thursday of every month, sponsored by Meijer
Adult tour groups or school groups should call 414-224-3842.
Mentioned in This Press Release
Recent Press Releases by Milwaukee Art Museum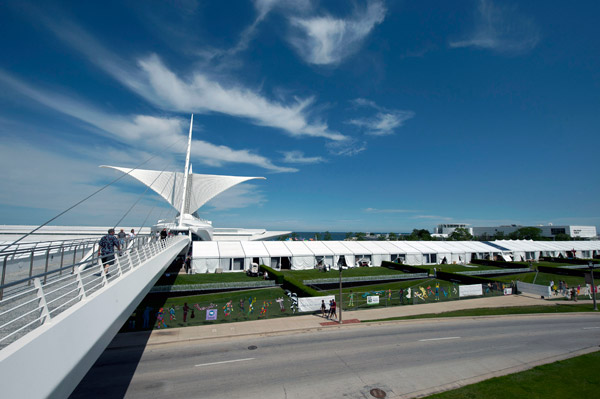 Jul 6th, 2020 by Milwaukee Art Museum
The Milwaukee Art Museum will reopen to the public July 16, with free admission for one month.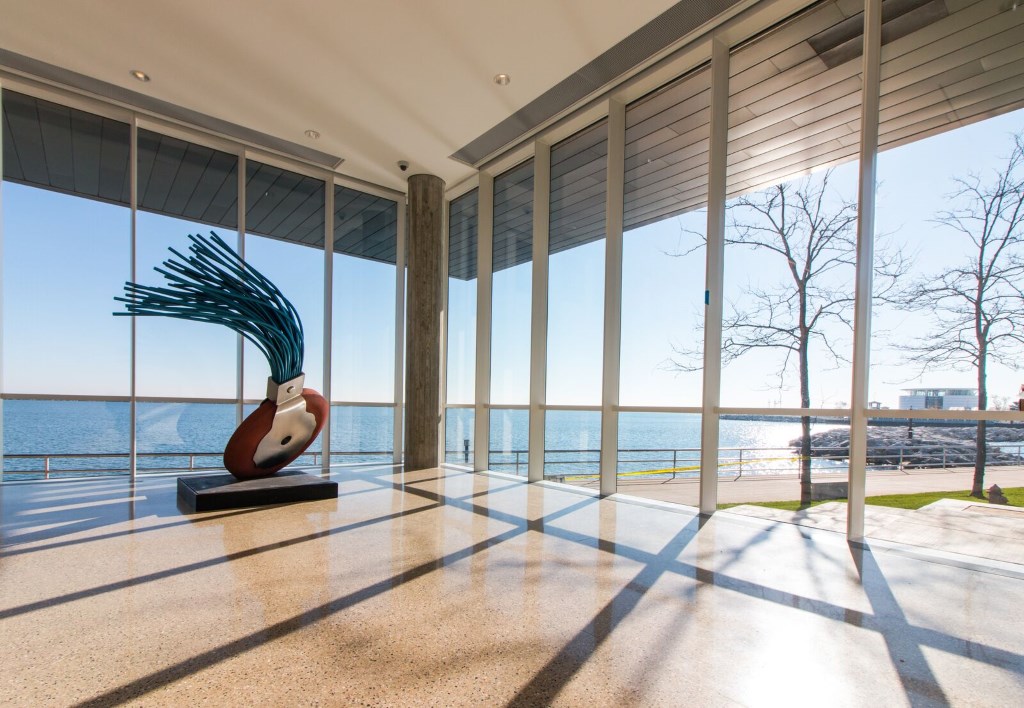 Jun 17th, 2020 by Milwaukee Art Museum
The Milwaukee Art Museum is planning to reopen to the public in the summer, with new protocols in place to keep staff and visitors safe.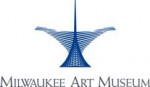 May 26th, 2020 by Milwaukee Art Museum
Virtual visitors can make and share art, hear a story and explore the galleries online.