Press Release
Cardiothoracic Surgeon Joins Froedtert & the Medical College of Wisconsin Health Network
Dr. Kohmoto has extensive experience in all forms of heart surgery.
Milwaukee, April 1, 2019 – Takushi Kohmoto, MD, PhD joins the Froedtert & the Medical College of Wisconsin health network as a professor of surgery and associate service line director of heart transplantation. Dr. Kohmoto has extensive experience in all forms of heart surgery, including heart transplantation, coronary artery bypass surgery and aortic and mitral valve surgery.
"Dr. Kohmoto brings additional experience and expertise to the department of surgery, and his patient care and research expertise will continue to advance the breadth and depth of its offerings," said Paul Pearson, MD, PhD, Chief of Cardiothoracic Surgery at Froedtert Hospital and Professor of Surgery at the Medical College of Wisconsin. "His ability to treat various complex cardiovascular conditions will be instrumental for the Froedtert & MCW health network to continue as a renowned institutional leader in cardiovascular care."
Dr. Kohmoto received his medical degree from and completed an internship at the Okayama University School of Medicine in Japan. He later went on to complete his residency at Okayama University Hospital as well. Dr. Kohmoto completed fellowships in Cardiovascular Surgery at Shin-Tokyo Hospital in Japan and in Minimally Invasive and Robotic Assist Devices at New York Presbyterian Hospital-Columbia Medical Center in New York. Later, Dr. Kohmoto received his PhD from Okayama University Graduate School of Medicine in Japan.
Dr. Kohmoto was a recipient of the "Best Doctors in America" award in both thoracic and cardiovascular surgery. He was also named as a top doctor for his work in cardiovascular surgery by Madison Magazine in 2016.
His research interests include mechanical assist devices, heart transplantation, lung transplantation, ischemic preconditioning, laser surgery, cell transplantation and cardiac regeneration.
About the Medical College of Wisconsin
With a history dating back to 1893, The Medical College of Wisconsin is dedicated to leadership and excellence in education, patient care, research and community engagement.  More than 1,200 students are enrolled in MCW's medical school and graduate school programs in Milwaukee, 56 medical students enrolled at MCW-Green Bay, and 26 students matriculated to MCW-Central Wisconsin in 2016. MCW's School of Pharmacy will open in 2017 or 2018 with an initial class size of 60 students. A major national research center, MCW is the largest research institution in the Milwaukee metro area and second largest in Wisconsin. In FY2016, faculty received more than $184 million in external support for research, teaching, training and related purposes. This total includes highly competitive research and training awards from the National Institutes of Health (NIH). Annually, MCW faculty direct or collaborate on more than 3,100 research studies, including clinical trials. Additionally, more than 1,500 physicians provide care in virtually every specialty of medicine for more than 525,000 patients annually.
Mentioned in This Press Release
Recent Press Releases by Medical College of Wisconsin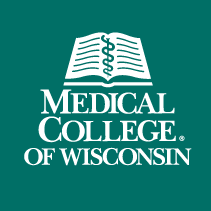 Jun 30th, 2021 by Medical College of Wisconsin
Grants bring AHW total support for health initiatives and research discovery in the state to $310 million