Press Release
Calling All Visionaries: The Pfister Hotel Seeks its 2020-2021 Artists in Residence
One Week Remains to Apply to Become The Pfister's 12th Resident Artist
MILWAUKEE, November 25, 2019…. The AAA Four Diamond Pfister Hotel, owned and managed by Marcus® Hotels & Resorts, is calling all Wisconsin-based artists to apply to become its 2020-2021 Artist in Residence. Since its start in 2009, The Pfister Hotel's internationally acclaimed Artist-in-Residence program has fostered the careers of imaginative, visionary artists and offered a stage for them to present and share their work with the thousands of guests that visit the iconic Pfister Hotel every year.
"Milwaukee's art scene is thriving, and we're proud to have established a foundational program that has helped to build the careers of nearly a dozen established local artists. With the likes of the highly anticipated DNC and Ryder Cup, 2020 is an enormous year for Milwaukee, and the world will be watching our city. That means we have the opportunity of a lifetime for our next Artist in Residence – a chance to showcase his or her work on an enormous international stage," said Tim Smith, general manager of The Pfister Hotel. "Our past artists, including our current Artist in Residence, Rosy Petri, have infused their individuality into our resident studio on the first floor of the hotel. If you feel you have a story and vision to share with our residents and visitors, we invite you to apply."
The Pfister Hotel's highly regarded Artist-in-Residence program has celebrated many diverse art forms, allowing guests to engage in the creative process. Through one-on-one visits, art receptions, gallery nights, classes and events, visitors can watch the evolution of each artist's work and leave with a uniquely memorable experience. The next artist, succeeding Petri, will move into the studio space April 1, 2020, and will work at the hotel for one year.  The artist will also receive a $2,000 per month stipend, complimentary meals at the Café at The Pfister, and a $500 monthly house spend account to use for entertaining new and potential buyers.
The deadline to apply for the program is December 2, 2019 at 11:59 p.m. CST.  Interested artists can apply online at https://www.thepfisterhotel.com/artist-in-residence/apply-online.
All submissions will be evaluated by a committee of influential art enthusiasts from the Milwaukee arts community. The committee considers the artist's vision for the gallery space, his or her body of work, artistic process and personality, and will ultimately select six finalists. All finalists will have the opportunity to show their work and interact with the committee at Milwaukee's Winter Gallery Night on January 17, 2020. The new Artist in Residence will be announced in March.
Since its inception in 2009, The Pfister's Artist-in-Residence program has been critically lauded as not only a pioneering Artist-in-Residence program in Wisconsin, but an internationally recognized opportunity to allow artists and guests to engage in the creative process together. With a deep appreciation and connection to the arts, Marcus Hotels & Resorts believed that launching an Artist-in-Residence program was a natural step for The Pfister Hotel. In the years since the program's inception, each featured artist has helped the program evolve into its current form. Marcus Hotels & Resorts has introduced similar Artist-in-Residence programs at other owned proprieties including The Skirvin Hilton Hotel in Oklahoma City, Okla., and The Lincoln Marriott Cornhusker Hotel in Lincoln, Neb.
About The Pfister's Artist-in-Residence Program
Now entering its 12th year, The Pfister's Artist-in-Residence program features a working art studio and gallery that is open to hotel guests and visitors. The program encourages the public to interact with the artist and witness the evolution of each piece firsthand. Over the years, The Pfister has received national attention for its Artist-in-Residence program. Since 2009, the hotel has been a member of the Alliance of Artist Communities, http://www.artistcommunities.org, an international association of artists' communities and residencies featuring a diverse field of more than 1,000 programs worldwide.
The program's current artist is Rosy Petri (2019-2020), www.thisisparadisehome.com/. Past artists include Stephanie Schultz (2018-2019), www.silversark.com; Margaret Muza (2017-2018), www.margaretmuza.com; Pamela Anderson (2016-2017), www.pamelaandersonstudio.com; Todd Mrozinski (2015-2016), www.toddmrozinski.com; Niki Johnson (2014-2015), www.nikijohnson.com; Stephanie Barenz (2013-2014), stephaniebarenz.com; Timothy Westbrook (2012-2013), https://unicorns.carbonmade.com; Shelby Keefe (2011-2012), http://www.studioshelby.com; Katie Musolff (2010-2011), http://www.katiemusolff.com; and Reginald Baylor (2009-2010), http://www.reginaldbaylor.com.
About The Pfister Hotel
At more than 125 years old, The Pfister Hotel is one of the oldest and most prestigious hotels in the Midwest and downtown Milwaukee. Originally opened in 1893 by businessman Guido Pfister, it was the most lavish hotel of its time. The hotel's storied elegance had faded following World War II, until 1962, when Ben Marcus, founder of The Marcus Corporation, purchased this grand hotel out of bankruptcy. The Marcus Corporation renovated and restored the hotel to its original glory, adding convention facilities, a parking garage and 23-story guest tower. The Pfister Hotel is home to the largest collection of Victorian art of any hotel in the world as well as an award-winning Artist-in-Residence program.
Today, The Pfister Hotel continues its tradition of gracious service and impeccable style and has been recognized by AAA as a Four Diamond property for 42 consecutive years. In 2019, The Pfister was recognized as a Top Hotel in the Midwest in Condé Nast Traveler's prestigious annual Reader's Choice Awards for the third consecutive year and was ranked the No. 1 Best Milwaukee Hotel by U.S. News & World Report. This exceptional property is a member of two prestigious hotel organizations, Historic Hotels of America and Preferred Hotels & Resorts. The Pfister Hotel is located at 424 E. Wisconsin Ave. in downtown Milwaukee. For more information, please visit www.thepfisterhotel.com and follow the hotel on Facebook and Twitter (@PfisterHotel).
About Marcus Hotels & Resorts
Marcus Hotels & Resorts owns and/or manages 20 hotels, resorts and other properties in the U.S. The company's distinctive portfolio includes city-center meeting hotels, upscale resorts, historic properties, and premium branded and independent first-class hotels. Marcus Hotels & Resorts is an approved operator for all major lodging brands. A leader in the hospitality industry since 1962, Marcus Hotels & Resorts creates asset value for hotel owners through its expertise in management, development and product repositioning. This includes hotel food and beverage concepts developed by its Marcus Restaurant Group, featuring premier brands such as Mason Street Grill, ChopHouse, Miller Time Pub & Grill and SafeHouse Restaurants.
Mentioned in This Press Release
People
:
Ben Marcus
,
Guido Pfister
,
Katie Musolff
,
Margaret Muza
,
Niki Johnson
,
Pamela Anderson
,
Reginald Baylor
,
Rosy Petri
,
Shelby Keefe
,
Stephanie Schultz
,
Tim Smith
,
Timothy Westbrook
,
Todd Mrozinski
Recent Press Releases by Marcus Hotels & Resorts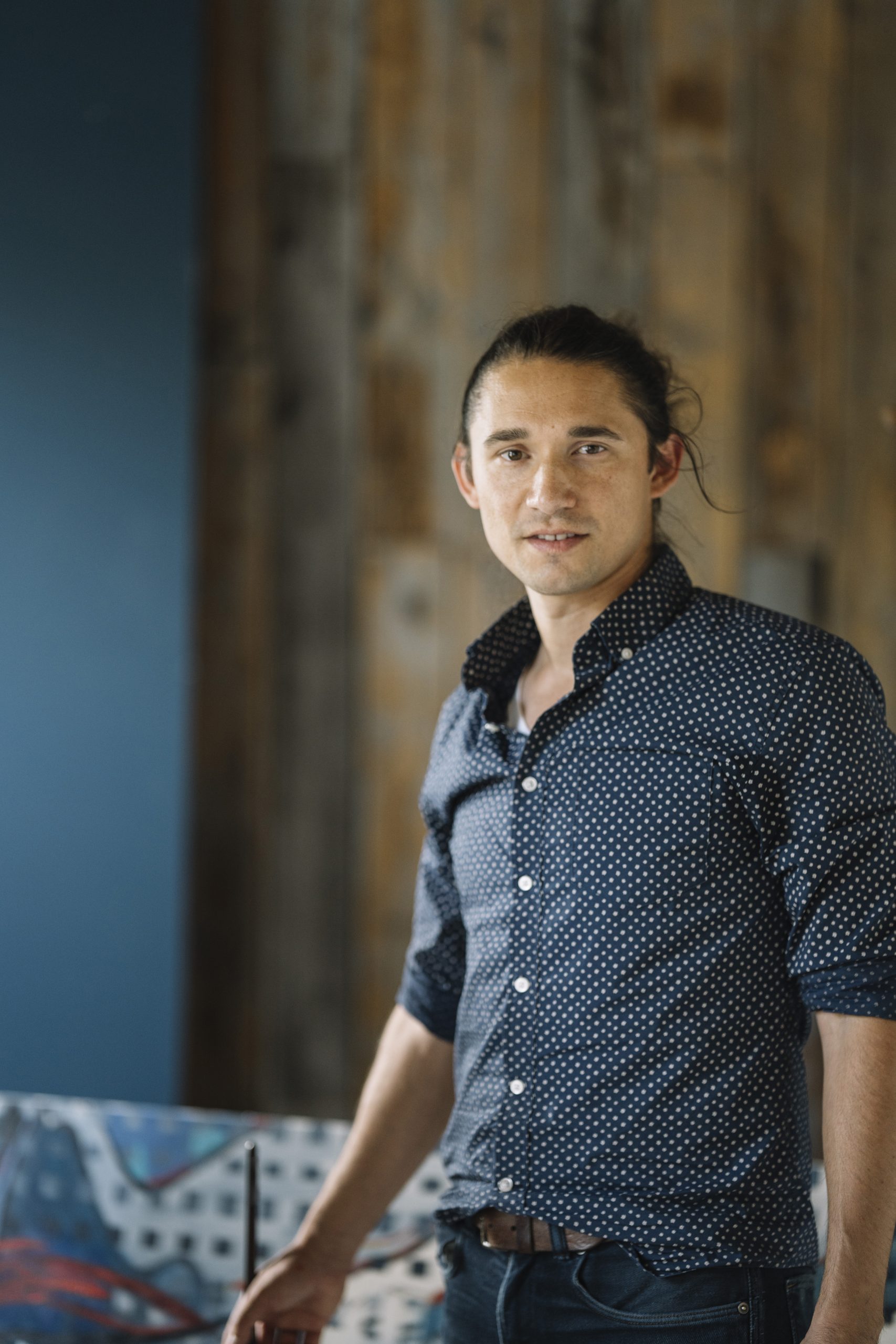 Sep 6th, 2022 by Marcus Hotels & Resorts
Wisconsin-based interdisciplinary artist Jeff Zimpel named as first-ever Saint Kate Artist-in-Residence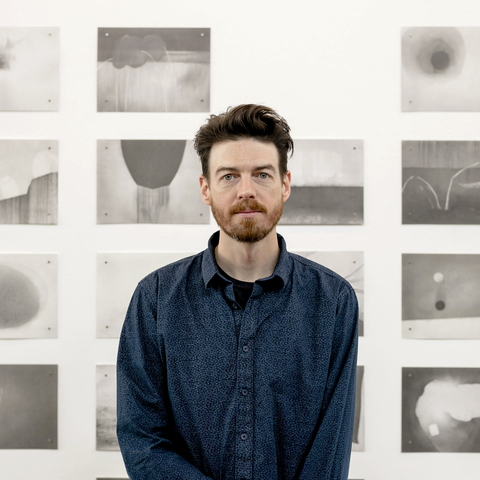 Mar 21st, 2022 by Marcus Hotels & Resorts
13th artist-in-residence succeeds conceptual abstraction artist Nykoli Koslow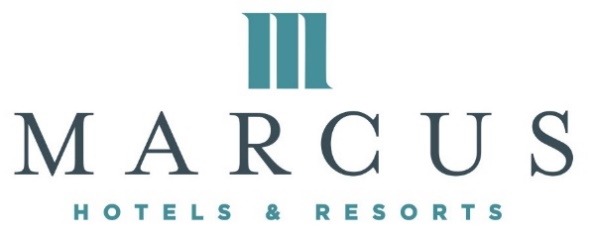 Nov 23rd, 2021 by Marcus Hotels & Resorts
Marcus Hotels & Resorts brings back guests' favorite holiday celebrations along with new events for all to enjoy