Press Release
BrightStar, WEDC and NEWaukee announce $2,000 pitch event winner
HATCH event awards prize to Baraboo startup
STEVENS POINT, Wis. – A crowded historic firehouse in Stevens Point was the site of five business pitches on Wednesday, April 26th. The winning pitch, Leak Siphon Flush Valve, took home $2,000 to advance their business idea.
HATCH is a community-based startup pitch platform that aims to convert strong "napkin" ideas into business plans that launch new companies. Partnerships across the state made this first Hatch event a success, bringing together the Portage County Business Council's Ignite Leadership Young Professionals Network, Brightstar Foundation, NEWaukee, and the Wisconsin Economic Development Corporation.
Local organizers chose to highlight the Portage County Historical Society's Historic Firehouse No. 2 for the event. The firehouse provided the perfect backdrop for an event focused on taking raw ideas to new levels. The firehouse saw a sold out crowd of 100+ people. Audience members had the opportunity to vote for their favorite pitches. In addition, a panel of local judges deliberated on the winning pitch. Jurors were: Mike Wiza – City of Stevens Point Mayor; Brian Cole – SVP, Finance & Operations at Red Arrow Labs; Dan Blumenstein – Director of Client Support at Rack Industrial, LLC; Missy Skurzewski-Servant – Dean, General Education & Business at Mid-State Technical College; Vicki Lobermeier – Associate Lecturer, Adjunct Faculty at UW-Stevens Point School of Business & Economics; and Todd Sobotka – Managing Director at BrightStar Wisconsin.
The winning pitch, Leak Siphon Flush Value, aims to reduce leaky toilets to zero waste. Peter Parker and Landis Brozak stated, "Leaky toilets are are the biggest water wasters and leak up to 200 gallons per day. There are 250 million toilets in the US that leak 25 billion gallons per year. We have developed a simple flush valve that can reduce this leakage to ZERO."
Other pitches included:
Mysa | Jeff Rice – An online shared-economy platform that helps business owners understand their hurdles and connects them with freelancers who can help.
Permyt | Kyle Konieczka – Automated municipal permit issuance
Destination 180 | Monte Condrack – A social entrepreneurship business that develops moderate to high-end tiny houses for people in need
Feed Manager | Carl Lippert – An app that helps farmers manage their livestock feed.
The Hatch series continues with the next event on May 24 at the Golden Eagle Log Homes in Wisconsin Rapids. Submissions of ideas for the remaining three events are accepted on a rolling basis with the deadline for Wisconsin Rapids being May 17, Wausau on June 21, and Marshfield on July 19. The finale is scheduled for November 9th, 2017. and the location will be announced at a later date.
For more information about HATCH, to submit an idea or to become a resource partner, please visit: www.hatchwi.com.
About BrightStar Foundation: BrightStar is a 501(c)(3) non-profit foundation created to facilitate job creation and increase Wisconsin's economic activity by deploying donated funds into equity stakes in for-profit early-stage, rapid growth companies. This unique approach enables the formation of new investment capital in Wisconsin through charitable donations to the foundation. For more information, please visit: www.brightstarwi.org
About WEDC: Wisconsin Economic Development Corporation (WEDC) leads economic development efforts for the state by advancing and maximizing opportunities in Wisconsin for businesses, communities and people to thrive in a globally competitive environment. WEDC provides resources, operational support and financial assistance to companies, partners and communities in Wisconsin. WEDC achieves its mission through initiatives driven by five strategic pillars: business development; community and economic opportunity; strategic economic competitiveness; state brand management and promotion; and operational and fiscal excellence. Working with more than 600 regional and local partners, WEDC develops and delivers solutions representative of a highly responsive and coordinated economic development network. Visit InWisconsin.com to learn more.
About NEWaukee: NEWaukee is a social architecture firm that specializes community-based signature experiences centered on high-profile issues of importance for cities across the country. NEWaukee also provides consumer, employer brand and talent engagement services to major employers looking to attract and retain talent necessary to grow their businesses. For more information, please visit: www.newaukee.com.
About Portage County Business Council – Where Economic Vitality Meets Quality of Life:
The Portage County Business Council is the preeminent leader in economic development and community growth.  The priorities for our members and the community are retention and attraction of businesses and employees.  That is accomplished through engagement, growth, innovation, leadership, network development and partnerships.
Mentioned in This Press Release
Recent Press Releases by Newaukee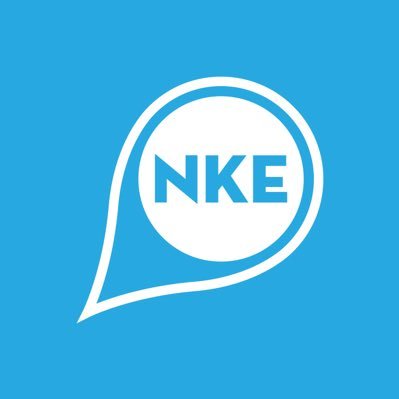 Oct 14th, 2020 by Newaukee
Tickets Available for NEWaukee's Virtual 'YPWeek' Conference on October 20 & 21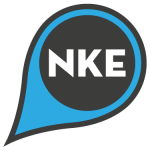 Feb 27th, 2020 by Newaukee
University Invests in NEWaukee Programming for Young Professionals