Press Release
Beginning Thursday, May 6, new days and hours of operation come to the Harley-Davidson Museum
And May 15 sees the return of Saturday demo rides!
MILWAUKEE, USA (May 4, 2021) – As a part of the Harley-Davidson Museum's phased reopening, the H-D Museum will soon expand its hours of operation. Beginning Thursday, May 6, the H-D Museum and The Shop  will be open Thursday through Sunday, 10 a.m. – 5 p.m. MOTOR® Bar & Restaurant will also  have expanded operations on Thursdays, with its hours of operation  11 a.m. – 5 p.m., Thursday through Sunday.
And with a new installation arriving May 14, it's the perfect opportunity to take advantage of the expanded hours. "The Harley Fox" bike will be on view in the Custom Culture gallery. This display showcases the explosive growth of women's riding in the 1980s and draws a direct line from those efforts to the riders of today.
But don't fret. Even if a trip to the H-D Museum isn't in your plans just yet, our
Virtual Gallery Talks
, taking place Thursday evenings, aren't going anywhere. This month, topics will include Harley-Davidson's humble beginnings, the role H-D has played in U.S. military efforts and more.
Scouts can also take advantage of virtual offerings with a new merit badge experience that  launched this month. Read on to see how you can earn the coolest engineering merit badge in the land.
And if you're still shopping for Mom, why not get her the H-D Museum's all-new Annual Pass? Whether she's looking for a well-deserved solo trip or a family outing, Mom will love this memorable gift again and again. Purchase one in 2021 and enjoy perks – like discounts throughout campus and free admission – through 2022.
Finally, don't forget: While May is Military Appreciation Month, all active-duty military members, reserves, retirees and veterans of the United States Armed Forces can enjoy discounts throughout campus all year-round.
Learn more about the H-D Museum's protocols to support healthy and safe environments.
Please note, per City of Milwaukee Health Department guidelines, Bike Nights are still postponed for the foreseeable future.
EXHIBITS / INSTALLATIONS
Harley Fox (on display beginning May 14)
Gail Anderson's 1986 Softail® Custom, "Harley Fox," built by her partner Bob Burrows, took top prize at the first Ladies of Harley® (LOH) ride-in show during Daytona Beach Bike Week in 1987. With her custom bike and themed riding gear, Anderson presented a striking image that fit the growing visibility and exciting new options for women riders in the 1980s.
Alfonso Sotomayor's 1957 Model FL (on display now)
The Harley-Davidson Museum is proud to announce its collection has recently grown with the addition of a 1957 Model FL that was ridden by famed Mexican stunt rider and racer Alfonso Sotomayor Canales.
Harley-Davidson's history in Mexico dates back to at least 1913. In the 1920s, the brand was more frequently spotted throughout Mexico City as the motorcycles proved popular with the local traffic police who would also perform stunts with their Harley-Davidson® bikes. After racing from the 1930s into the 1960s, Sotomayor launched his own stunt riding career by performing the famed "Salto de la Muerte" or Jump of Death. Learn more about Sotomayor's feats of derring-do and Harley-Davidson's early entry into Mexico with this new display located in the Custom Culture area.
[inarticklead ad="UM-In-Article-2″]Google Arts & Culture, "Touring Around the World" (available now)
Join Harley-Davidson on this trip around the world, and through history, with then-and-now comparisons of international locations found on the covers of "The Enthusiast™" magazine.
Many of the earliest covers featured photos submitted by readers highlighting unique touring destinations from all over the globe. Many of these landmarks still exist along the same roadways today. We thought it would be fun to take a trip back in time and compare a few of these select covers with how they look from the same location, current day, courtesy of Google Maps.
"Off-Road Harley-Davidson" (open now)
In the decades before America paved its highways, early riders had to be prepared for all sorts of terrain: sand, clay or dirt – and wandering those makeshift byways were Harley-Davidson® motorcycles. Today, it's called off-road or adventure touring; back then it was just called riding. Since 1903, Harley-Davidson motorcycles proved their toughness by riding over wooded hills, through stone-choked creek beds and up mountain sides. "Off-Road Harley-Davidson" tells the history of motorcycles designed for rough roads, the people who rode them and the adventures they shared.
"Building a Milwaukee Icon: Harley-Davidson's Juneau Avenue Factory" (open now)
A recently recovered cache of architectural drawings includes plans for the original Juneau Avenue facility. The pencil drawings, along with archival photographs, demonstrate the whirlwind pace of the company's early growth. While building an international business—going from producing just over 1,000 motorcycles in 1909 to manufacturing 27,000 motorcycles in 1920—the company's Milwaukee factory experienced near-constant expansion. Construction through this relatively brief period created the buildings that today, a century later, are still the proud home of Harley-Davidson.
"Building a Milwaukee Icon" provides a snapshot of Harley-Davidson's formative years and illustrates a chapter of Milwaukee history when the city was known as the "Machine Shop to the World."
PROGRAMMING / EVENTS
Saturday Demos, 10 a.m. – 4 p.m., May 15 through Sept. 25
Demo Rides available at the world's only Harley-Davidson Museum! Visit the H-D Museum campus Saturdays from 10 a.m. – 4 p.m. and throw a leg over a 2021 motorcycle to experience the fun and freedom of a Harley-Davidson® motorcycle.
Visitors with their motorcycle endorsement (and who bring their own helmet and riding gear) will be able to choose from a dozen of the latest and greatest #FreedomMachines from Harley-Davidson, including Touring, Softail® and Sportster® models. Plus, the all-new Pan America™ motorcycle will be available on a limited basis. A pre-determined scenic route through the Menomonee Valley will give riders the chance to explore the Museum's surrounding neighborhoods.
Annual Pass
Looking for interesting things to do and ways to fully enjoy our programs and exhibits? The Harley-Davidson Museum's new Annual Pass offers individual, family and VIP levels to fit your lifestyle. Just some of the perks of the new Annual Pass include: admission discounts, Virtual Gallery Talks, free admission for children under age 18, merchandise discounts at The Shop, dining discounts at MOTOR® Bar & Restaurant and more.
Plus, if you purchase an Annual Pass in 2021, those passholder perks can be enjoyed all of 2021 and 2022. Visit H-D Museum.com to see complete ticket details for exclusions and other terms and conditions.
[inarticklead ad="UM-In-Article-3″]Virtual Gallery Talks
Thursdays (May 6, 13, 20 and 27 at 7 p.m.)
The Harley-Davidson Museum is pleased to introduce a new offering to its menu of unique experiences: Virtual Gallery Talks are ideal for those who are hoping to take a deep dive into Harley-Davidson history from the comfort of home.
Each Gallery Talk topic covers an integral chapter in Harley-Davidson's story. Get an up-close view of artifacts, check out historical footage pulled from our massive archives collection and connect with our team of H-D experts who will host a Q&A during each session. While the H-D Museum opens its doors to visitors from all over the globe, these Virtual Gallery Talks provide another way to experience the adventures of Harley-Davidson.
Featured Gallery: The Beginnings – The Shed & Serial No. 1 (Thursday, May 6 @ 7 p.m.)
Take a trip back in time to 1903 when H-D's "first factory" appeared on the scene in Milwaukee. Get an up-close look at some of the Motor Company's first patents and engineering drawings. Then hear the story behind Serial No. 1, the oldest-known Harley-Davidson® motorcycle in existence.
Featured Gallery: Military – Riding with Uncle Sam (Thursday, May 13 @ 7 p.m.)
Harley-Davidson's history with the U.S. military dates back more than a century. Learn about how Harley-Davidson found itself on the front lines in the fight for freedom, including a lesson on the famed WLA, the "bike that won the war."
Featured Gallery: Clubs & Competition – Win on Sunday, Sell on Monday (Thursday, May 20 @ 7 p.m.)
Although Harley-Davidson was a late entry into racing in the early 20th century, its famed "Wrecking Crew" racing team didn't take long to dominate the track. Get a look at the equipment, gear and tracks that built board track racing's popularity.
Featured Gallery: Custom Culture – Harley-Davidson & Pop Culture (Thursday, May 27 @ 7 p.m.)
It's time for Harley-Davidson's closeup. See how H-D® motorcycles were featured on big screens and small, taking a star turn in Marvel movies, iconic TV shows and more.
Engines 101 (Saturdays and Sundays, 11:30 a.m. and 1:30 p.m.)
Study the heart of Harley-Davidson motorcycles: the engine! Join us for a classroom experience covering the gritty details of how Harley-Davidson engines roar to life. No mechanical skills necessary! Leave with an exclusive Engines 101 pin, a $5 coupon for The Shop and a newfound knowledge of how Harley-Davidson® engines are created.
Scout Virtual Engineering Merit Badge (Saturdays at 8:30 a.m. and Tuesdays at 6:30 p.m.)
This new 90-minute online program is open to scouts from all over the country. Our program facilitator will guide the troops and explore the role an engineer plays while creating a Harley-Davidson® Motorcycle. Nine requirements for the Engineering Merit Badge will be discussed during this virtual, interactive program. Advance registration is required. Program Fee: $20 per Scout, which includes an activity booklet used during the program and a special H-D patch upon completion of the program.
MOTOR® BAR & RESTAURANT
The patio is open! Just in time for warmer temps, MOTOR® restaurant's waterfront patio has opened for the season. Bring your furry four-legged friend and enjoy new seasonal menu items. Carry-out, delivery and contact-less payment options are all on the table. Kick off your weekend with the AYCE Fish Fry, a delicious all-you-can-eat beer-battered and golden fried cod meal – served alongside crispy french fries, jicama slaw, corn bread muffin and tartar sauce, all for just $15.95.
THE SHOP
Visit the Shop to check out the limited-edition collaboration between Harley-Davidson and Boston rockers Aerosmith. A T-shirt you can rock anywhere. The H-D x Aerosmith Burnout Tee touts a retro design inspired by the band's eponymous album and is constructed from a tri-blend material that makes it feel like a tee from their very first show.
1903 EVENTS
Looking for an iconic venue to host your special event? Dates and spaces are available for 2021 and 2022. Contact 1903 Events today.
About the Harley-Davidson Museum
Discover culture and history through stories and interactive exhibits that celebrate expression, camaraderie, and love for the sport at the Harley-Davidson Museum. A visit to the H-D Museum is an experience that will stay with you for a lifetime. With an unrivaled collection of Harley-Davidson® motorcycles and memorabilia, a 20-acre, park-like campus, and a calendar full of activities, the H-D Museum is one of Milwaukee's top tourist destinations for visitors from around the globe. Make your plans to visit the Harley-Davidson Museum at H-DMuseum.com.
Mentioned in This Press Release
Recent Press Releases by Harley-Davidson Museum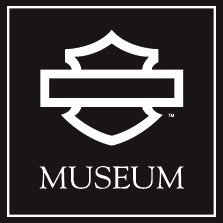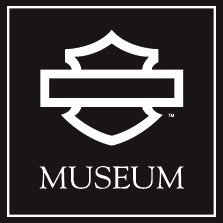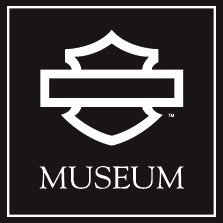 May 3rd, 2022 by Harley-Davidson Museum
Bike Nights and Saturday demos return, Mother's Day celebrations, new displays and so much more coming to the crossroads of 6th & Canal this month