Press Release
'Bees, Birdies and Beers'
Milwaukee County Parks & Mobcraft Brewery team up to create 'Honey Driver' collaboration beer
Visitors to Whitnall Park Beer Garden will soon be able to taste a sweet collaboration between Milwaukee County Parks and MobCraft Brewery.
On Thursday, July 19, at 5pm, the limited edition 'Honey Driver' honey-raspberry wheat ale will be added to the beer garden's roster of 24 craft beers. The ale was brewed at Mobcraft Brewery using honey from beehives on Milwaukee County Golf Courses.
Guy Smith, Director of Milwaukee County Parks, said: "Our golf and concessions teams have been buzzing about this collaboration project for a while and have been involved at every step, from processing the honey to brewing the beer. 'Honey Driver' is a great example of how something that began as a sustainability project on the golf courses can have multiple benefits."
As well as tending to the golf course turf, parks staff have been doubling as beekeepers for the past several years. Beehives were installed at Dretzka Park, Brown Deer Park, Oakwood Park and Currie Park golf courses to help pollinate wildflowers and native plants. Earlier this year 'Beevangelist' Charlie Koenen assisted with processing the honey, which was then delivered to Mobcraft brewery to add to a batch of their wheat ale.
The limited edition beer will be available exclusively at Whitnall Park Beer Garden. The permanent beer garden at 8831 North Root River Parkway, Greendale is open 4-10pm Wed-Fri and 11am-10pm on weekends. The beer will cost $7.50 for pints and $6.50 for refills.
Visit www.whitnallbeergarden.com for more information about the beer garden.
Visit www.MKE.golf for more information about the golf courses.
Mentioned in This Press Release
Recent Press Releases by Milwaukee County Parks
Nov 25th, 2019 by Milwaukee County Parks
More than $350,000 in initial gifts will support programming, infrastructure projects and long-term multi-park improvement campaigns that focus on racial equity across Milwaukee County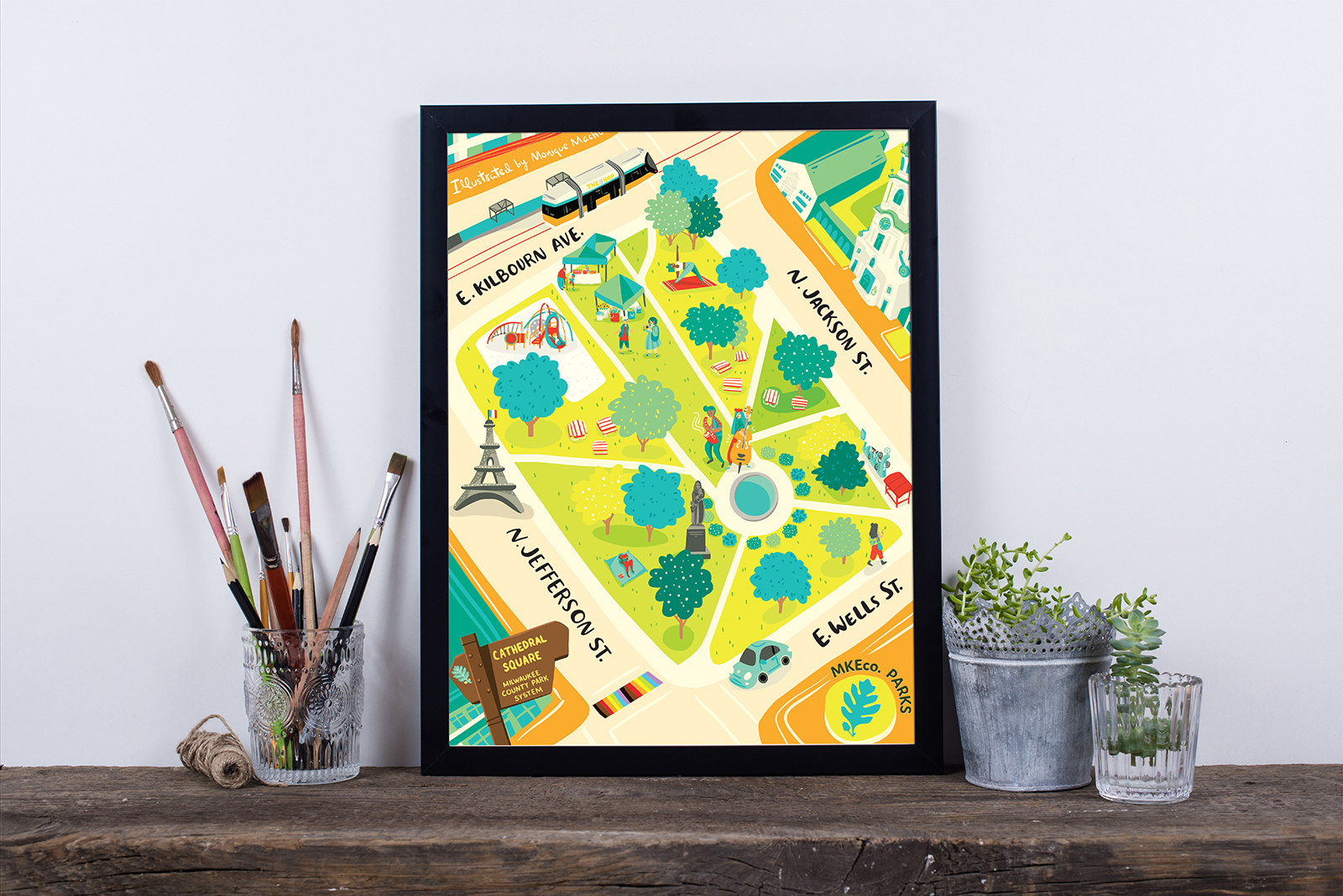 Sep 26th, 2019 by Milwaukee County Parks
This year's unique maps, which were revealed at a gallery night at the Mitchell Park Domes on Thursday night.