Press Release
Author, sociology professor Sharkey goes "On the Issues" to discuss racial inequality issues affecting urban areas
Sharkey is the author of Stuck in Place: Urban Neighborhoods and the End of Progress Toward Racial Equality.
MILWAUKEE — Patrick Sharkey, Associate Professor of Sociology at New York University, will be the featured guest in an upcoming "On the Issues with Mike Gousha," Tuesday, April 26, from 12:15 to 1:15 p.m. at Marquette University Law School's Eckstein Hall, 1215 W. Michigan St.
Sharkey is the author of Stuck in Place: Urban Neighborhoods and the End of Progress Toward Racial Equality. In his book, Sharkey explores the issue of racial inequality in America and what can be done about it. Sharkey writes that four decades after the civil rights movement, the degree of racial inequality in the United States has barely changed, that the severe neighborhood disadvantage experienced by African-American families in the 1960s has been passed on to the current generation.
He says political decisions and social policies resulted in severe disinvestment from black neighborhoods, persistent segregation, declining economic opportunities, and a growing link between African-American communities and the criminal justice system. To address this problem, Sharkey argues for "durable urban investments" in schools, child care centers, public safety, housing, transportation and infrastructure.
Gousha, an award-winning television journalist, is the Law School's distinguished fellow in law and public policy. His "On the Issues" series of conversations with newsmakers supports Marquette Law School's commitment to serve as a modern-day public square for the city of Milwaukee, the state of Wisconsin and beyond.
Through public programming such as the Marquette Law School Poll, debates featuring candidates in significant political races, Gousha's "On the Issues" conversations with newsmakers, public lectures by leading scholars and conferences on significant issues of public importance, the Law School serves as the region's leading venue for serious civil discourse about law and public policy matters.
Seating for the general public is at capacity; registration for a waiting list is available online.
Mentioned in This Press Release
Recent Press Releases by Marquette University
Dec 14th, 2017 by Marquette University
RWJF announces the fifth and final cohort for innovative program
Dec 12th, 2017 by Marquette University
The legislation would create a $500 million fund to support private sector industry groups who are looking to help their member companies grow their industrial clusters/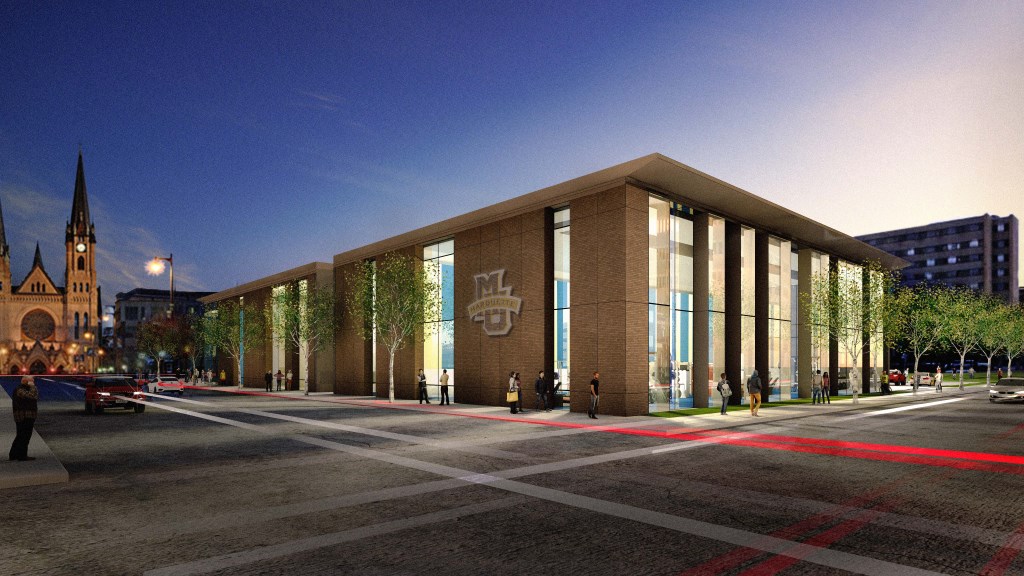 Dec 11th, 2017 by Marquette University
The center will be located near the southwest corner of W. Wells and N. 12th streets.