Press Release
As the temps cool down, Harley-Davidson Museum® events heat up
Fall brings Skulloween Bike Night, a cooking class, Black Friday Beerfest and more
MILWAUKEE (Sept. 30, 2015) – It will be a season to remember at the Harley-Davidson Museum® with new displays, beer fests, a Cooking & Cocktail class and so much more. Skulloween Bike Night, award-winning custom motorcycles and one-of-a-kind events are just a few of the highlights that make the Harley-Davidson Museum a must-see destination to stay hot this season.
Recent Watercolor Paintings by Willie G. Davidson
Open through Jan. 3, 2016, during Museum hours
The Bridge
After a successful summer run with Willie G. Davidson: Artist, Designer, Leader, Legend, the Museum's featured collection of Willie G.'s recent watercolor paintings will be extended. Even in retirement, the man who became synonymous with the artistry and design of Harley-Davidson® motorcycles is a full-time artist. See the works that result as Willie G. spends his days "wrecking paper" in his studio at the Museum.
Custom Kings Contest Winner
On display through Nov. 15
This year, the Custom Kings contest challenged U.S. Harley-Davidson dealers to redefine performance by customizing a stock Harley-Davidson Street® 750 or Street 500motorcycle. Over a period of three months, ninety teams designed and built their masterpieces. Seven finalists displayed their bikes at the Harley-Davidson Annual Dealer Meeting in Las Vegas, where U.S. dealers voted to crown one Custom King.
This year's Custom King, the team from Yellowstone Harley-Davidson of Belgrade, Mont., won with "Barn Find," their contemporary nod to the board track racers of the 1910s and 1920s. The minimal bodywork accentuates the oversized wheels, a proportion also seen in the vintage racers. The bike features unique fabricated parts, genuine H-D® parts and accessories, and custom finishes, artistically uniting classic Harley-Davidson styling with some new-school tricks.
City in Pink
Oct. 1-10
The Harley-Davidson Museum is proud to be among the many buildings and landmarks throughout the city that will be lit up in pink as a part of the Susan G. Komen Foundation's efforts to shine a light on breast cancer awareness during the month of October. Beginning Oct. 1 and running through Oct. 10, the Harley-Davidson Museum campus will be lit up in pink as Milwaukee turns into a City in Pink.
Cooking & Cocktail Class
Wednesday, Oct. 14; 5:30 p.m.
MOTOR® Bar & Restaurant
One of the best things about autumn in Wisconsin is cozying up to hot dishes and cool drinks. Why not head down to MOTOR® Bar & Restaurant for an opportunity to fold both into your kitchen repertoire? At the next Cooking & Cocktail Class, Chef Josh will demonstrate how to prepare tasty dishes like butternut squash ravioli and stout beer pecan pie that will be served with refreshing, handcrafted cocktails. All participants will receive Chef Josh's recipes to take home and share with friends and family. $40 for members, $45 for non-members. Reservations are required. No refunds. Call MOTOR at (414) 287-2778 to make your reservation.
Gallery Night Free Admission
Oct. 16, 5-9 p.m.
Presented by the Historic Third Ward Association, Gallery Night & Day is the two-day premier art event in Milwaukee for both the experienced artist and most beginning admirer. Free Friday night Museum admission from 5 – 9 p.m.; regular Museum admission applies on Saturday.
Skulloween Bike Night
Oct. 29, 5-9 p.m.
Nobody does orange and black better than Harley-Davidson. For our Halloween celebration, the Harley-Davidson Museum is inviting all bikers to come down to one of Milwaukee's most popular haunts, MOTOR Bar & Restaurant. Rock out to live music on the spooktacular Museum campus as MOTOR pairs food and drink specials that celebrate the season.
MKE Brewing Co. Beer Dinner
Nov. 4, 5:30 p.m.
MOTOR Bar & Restaurant's Executive Chef Josh Peterson will join forces with MKE Brewing Co. for a harvest-themed beer dinner. Both Chef Josh and MKE Brewing Co. have promised to bring unique beers and dishes to the table for this celebration of fall flavors. Five delectable courses will be paired with five highly sought after MKE Brewing Co. beers for what promises to be a sold-out affair. A seat for the beer dinner is $40 for Museum Members, $55 for non-members and includes a ticket to the Harley-Davidson Museum. Reservations are required. No refunds. Cost does not include tax and gratuity. Call 414-287-2778 to make a reservation.
Veterans Day AppreciationNov. 7, 8 & 11, 10am-6pm
We salute you! On Nov. 7-8, and Nov. 11, Harley-Davidson Museum will offer free Museum entry for all active military, veterans and their families*. Harley-Davidson has always been on the front line – right next to the troops. The first American to enter Germany after World War I did so on a Harley-Davidson motorcycle. Learn more about military involvement on Harley-Davidson during the Military Gallery Talks at 11 a.m. and 2:30 p.m. MOTOR® Bar & Restaurant offers a 10% discount for service members every day.
*Free entry with valid military or veteran ID for one additional adult and up to four children 18 years old or younger.
4th Annual Black Friday Beerfest
Nov. 27, 4-7 p.m. (V.I.P. entry at 3 p.m.)
Forget the mall. The best way to spend Black Friday is with great friends and your favorite craft brews at the Harley-Davidson Museum. Sample a variety of beers from IPAs to ciders from many of the Midwest's best craft breweries. VIP packages are $60 and include early entry, a ticket to the Harley-Davidson Museum, can koozie, bottle opener and a pretzel necklace. General Admission event tickets are $40 and will go on sale on Oct. 23. Museum and MOTOR Mug Club Members can purchase general admission tickets for $35 during the member presale from Oct. 15-22. No discount offered on VIP packages.
About the Harley-Davidson Museum
The Harley-Davidson Museum is located at 400 W. Canal St. in Milwaukee and provides a glimpse of American history and culture like you've never seen it before – through the lens of Harley-Davidson Motor Company. The Museum, a top destination in Milwaukee and the state of Wisconsin, is open year-round and attracts hundreds of thousands of visitors to the area each year. The 20-acre campus offers abundant and free parking, and includes MOTOR® Bar & Restaurant and The Shop. For more information on the Museum's galleries, exhibits, special events, tickets and more, visit h-dmuseum.com.
Mentioned in This Press Release
Recent Press Releases by Harley-Davidson Museum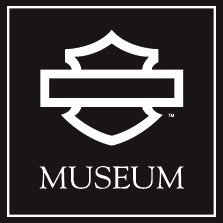 May 3rd, 2022 by Harley-Davidson Museum
Bike Nights and Saturday demos return, Mother's Day celebrations, new displays and so much more coming to the crossroads of 6th & Canal this month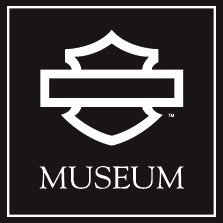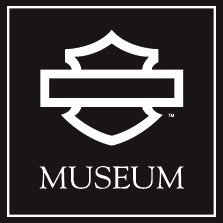 Mar 3rd, 2022 by Harley-Davidson Museum
Kickstart March with the official Mama Tried Pre-Party and keep the throttle open.