Press Release
Announcing the Art & Artists Series at This Year's Milwaukee Film Festival
A series of 12 documentaries span a broad variety of the arts to inspire festival goers and film fans.
Milwaukee, Wis. – September 12, 2019 – The Milwaukee Art Museum is pleased to announce the lineup of films for the Art & Artists program as part of the 2019 Milwaukee Film Festival running Oct. 17 through Oct. 31. The program will feature 12 documentary films covering a wide span of artistic practices.
"Because we know that Milwaukee cares deeply about art and the creatives behind it, we are thrilled to present this showcase of films exploring the work of visual, literary and performing artists," said Cara Ogburn, Milwaukee Film Festival Director. "This year's program of course includes films on well-known artists like David Hockney and Toni Morrison, but also asks audiences to consider less canonical moments of creative expression, whether in street fashion or creative dog grooming."
This is the fifth year that the Milwaukee Art Museum has sponsored the Art & Artists series within the festival. The Milwaukee Repertory Theater will again join the Museum to promote and showcase this collection of films that highlight a variety of art forms in addition to the art of filmmaking, including painting, photography, dance and writing.
"The Milwaukee Film Festival is one of the community's 'can't miss' events every year and we are so proud to be a part of it," said Amanda C. Peterson, Senior Director, Audience Engagement, Milwaukee Art Museum. "We know that all of Milwaukee will appreciate the power of both the creative process and art highlighted in these movies."
The Films
Beyond the Visible – Hilma af Klint
(Germany | 2019 | Director: Halina Dyrschka)
Hilma af Klint's groundbreaking abstract paintings are the first of their kind but they were not recognized as a legitimate entry into the art canon for decades. The first film about her life and art asks the question of how such a groundbreaking artist could be ignored. What follows is an art scandal, years of miswritten history and a story of the erasure of female artists. This doc sets the story straight on af Klint's vital role in art history. The Milwaukee Art Museum's Contemporary Art Society is a Community Partner for this film.
Trailer: https://vimeo.com/313139599
A Bigger Splash
(UK | 1974 | Director: Jack Hazan)
The English artist David Hockney broke into the Southern California art scene of the 1970s with his strange, serious paintings capturing romance and beauty. This 1973 biopic doc, available for the first time, follows Hockney's paintings over time as well as his romantic relationship with artist and model Peter Schlesinger. A unique combination of doc and drama, A Bigger Splash provides an original portrait of art, love and loss.
Trailer: https://www.youtube.com/watch?v=JTjY4PAzEpg&feature=youtu.be
If the Dancer Dances
(USA | 2018 | Director: Maia Wechsler)
Choreographer Stephen Petronio leads a dance group in recreating the late Merce Cunningham's groundbreaking 1968 modern dance piece RainForest in this immersive dance documentary. A beautiful and intimate film, If the Dancer Dances explores the world of dancing, as well as how art is learned and taught and how educators translate artistic knowledge, resulting in a piece that illuminates the intense work dancers do to create their work which appears so seamless.
Trailer: https://vimeo.com/323308357
Jay Myself
(USA | 2018 | Director: Stephen Wilkes)
On the opposite spectrum of Marie Kondo lies renowned artist and photographer Jay Maisel, who spent decades filling up his 36,000-square-foot Manhattan building before having to sell it. What emerges in Jay's relocation process is an archaeological excavation into the life of an artist seen through their accumulated treasures. Captured by Stephen Wilkes—one of Jay's followers (and a noted artist himself)—Jay Myself is a love letter to a life spent appreciating the literal small things.
Trailer: https://www.youtube.com/watch?v=nDD4OKZ_0uU&feature=youtu.be
Scott Momaday: Words from a Bear
(USA | 2019 | Director: Jeffrey Palmer)
Pulitzer Prize–winner Navarro Scott Momaday is one of history's most celebrated Native American authors, and his work explores how our collective origins connect and inform us. From his years at Stanford to his work in the Native American Renaissance, Words From a Bear works as both a biography and as a stunning tone poem that breathes visual life into Momaday's words, through both evocative photography of the Great Plains and storybook-like animations of his poetry.
Trailer: https://drive.google.com/file/d/141fzrIfKXOhBduRbx08ty_wWlO7YNrsE/view
The Remix: Hip Hop X Fashion
(USA | 2019 | Director: Lisa Cortés and Farah X)
It's sometimes easy to forget that hip-hop isn't merely a music style, but also a fashion aesthetic. Of course, these looks don't create themselves. Meet Misa Hylton and April Walker, two women who have had an incalculable impact in the male-dominated world of hip-hop style since the 1980s. Working with rap luminaries like Missy Elliot and Mary J. Blige, these women have helped chart the course of hip-hop's journey, from its New York origins to its global impact.
Toni Morrison: The Pieces I Am
(USA | 2019 | Director: Timothy Greenfield-Sanders)
The world lost one of the greatest writers of our time when Toni Morrison died this year. This doc, filmed before her death, is an ode to her groundbreaking work as a multi-award-winning writer and her life story from childhood through the Civil Rights movement and beyond, offering an intimate look at race and humanity in America. Both a meditation on African-American art and Morrison's story in her own words, this film reminds us that the strength of her spirit remains. The Milwaukee Art Museum's African American Art Alliance is a Community Partner for this film.
Trailer: https://www.youtube.com/watch?v=A8sUwXTWb4M&feature=youtu.be
Varda by Agnes (Varda par Agnès)
(France | 2019 | Director: Angès Varda)
For the final film completed by Agnès Varda—legend of the French New Wave—before her untimely death earlier this year, she turned her curious, sympathetic camera to herself. The follow-up to her Oscar-nominated Faces Places, Varda by Agnès is a visual memoir crafted into a two-part, free-flowing meditation, bucking convention as only Varda could. This lovely coda to a celebrated life ruminates on a career, a style and an ethos, and on art itself.
Trailer: https://www.youtube.com/watch?v=4xOe2yRr6E8
Vision Portraits
(USA/Canada/Germany | 2019 | Director: Rodney Evans)
This intimate documentary follows filmmaker Rodney Evans as his deteriorating vision motivates him to explore how declining vision impacts one's artistry. Three artists—a photographer, a dancer and a writer—share their journeys of creating art while visually impaired, leading to surprising and insightful discoveries. Vision is proven to be much more than sight in this deeply personal story of the intersection of art and disability.
Trailer: https://vimeo.com/344627726
Well Groomed
(USA | 2019 | Director: Rebecca Stern)
Among many great documentary subgenres are films that spotlight world-class practitioners of bizarre skills, like the excellent Man on Wire or The King of Kong. But trust us, you ain't seen nothin' yet. Welcome to the wacky world of competitive, creative dog grooming, where pups of infinite patience are transformed by multicolored dye jobs and fur sculpting. Yet beneath the magenta façade, you'll be touched by this loving story of our human needs for community and artistic expression.
Trailer: https://vimeo.com/283933845
Zia Anger: My First Film
(USA | 2018 | Director: Zia Anger)
Filmmaker Zia Anger discusses her unseen, lost and abandoned work, giving insights into the experiences of a female filmmaker in an often hostile environment. Her reflections on her art create an art form onto themselves, providing a fascinatingly meta view into the journey of an artist. Through live commentary and never-before-seen footage, this critically lauded live cinema event—part film, part performance, part artist talk—will be a one-time experience not to be missed!
Trailer:  https://vimeo.com/284511798
Yuli
(Spain/UK/Germany | 2018 | Director: Icíar Bollaín)
It's the 1980s in Cuba and Carlos is a rough-and-tumble youth whose father insists must take ballet lessons. Despite his resistance, he possesses an extraordinary talent and rises to international ballet fame in Europe. Caught between two worlds, Carlos must find a way to hold onto his wavering identity. Inspired by the true story of ballet star Carlos Acosta and featuring extraordinary choreography, this deeply felt drama explores cultural intersections and the power of art and artistry.
Trailer: https://www.youtube.com/watch?v=i6akxlBLpRU&feature=youtu.be
The complete Milwaukee Film Festival program book can be picked up at the Milwaukee Art Museum admissions desks beginning Sept. 26.
The box office for the 11th Annual Milwaukee Film Festival opens Tuesday, Oct. 1, for Milwaukee Film Members and Thursday, Oct. 3, for the general public. For additional information, visit mkefilm.org.
About the Milwaukee Art Museum
Home to a rich collection of more than 30,000 works of art, the Milwaukee Art Museum is located on the shores of Lake Michigan. Its campus includes the Santiago Calatrava–designed Quadracci Pavilion, annually showcasing three feature exhibitions, and the Eero Saarinen–designed Milwaukee County War Memorial Center and David Kahler‒designed addition. In 2016, after a yearlong renovation, the Museum reopened its Collection Galleries, debuting nearly 2,500 world-class works of art within dramatically transformed galleries and a new lakefront addition. This reimagined space also allows for the presentation of additional changing exhibitions. For more information, please visit: mam.org.
About Milwaukee Film 
Milwaukee Film is a nonprofit arts organization dedicated to entertaining, educating, and engaging our community through cinematic experiences, with a vision to make Milwaukee a center for film culture. The organization is one of the largest of its kind in the country, with over 4,000 members and 84,000 festival attendees. Milwaukee Film recently launched the Milwaukee Filmmaker Alliance, an industry pillar with over 350 members dedicated to stimulating and growing the filmmaking economy in southeastern Wisconsin. In addition, Milwaukee Film operates the magnificent Oriental Theatre, a historic three-screen cinema committed to high-quality and accessible film and education programming. The 10th Annual Milwaukee Film Festival will take place from October 18 – November 1, 2018. For more information, or to become a member, visit us online at mkefilm.org.
Mentioned in This Press Release
Recent Press Releases by Milwaukee Art Museum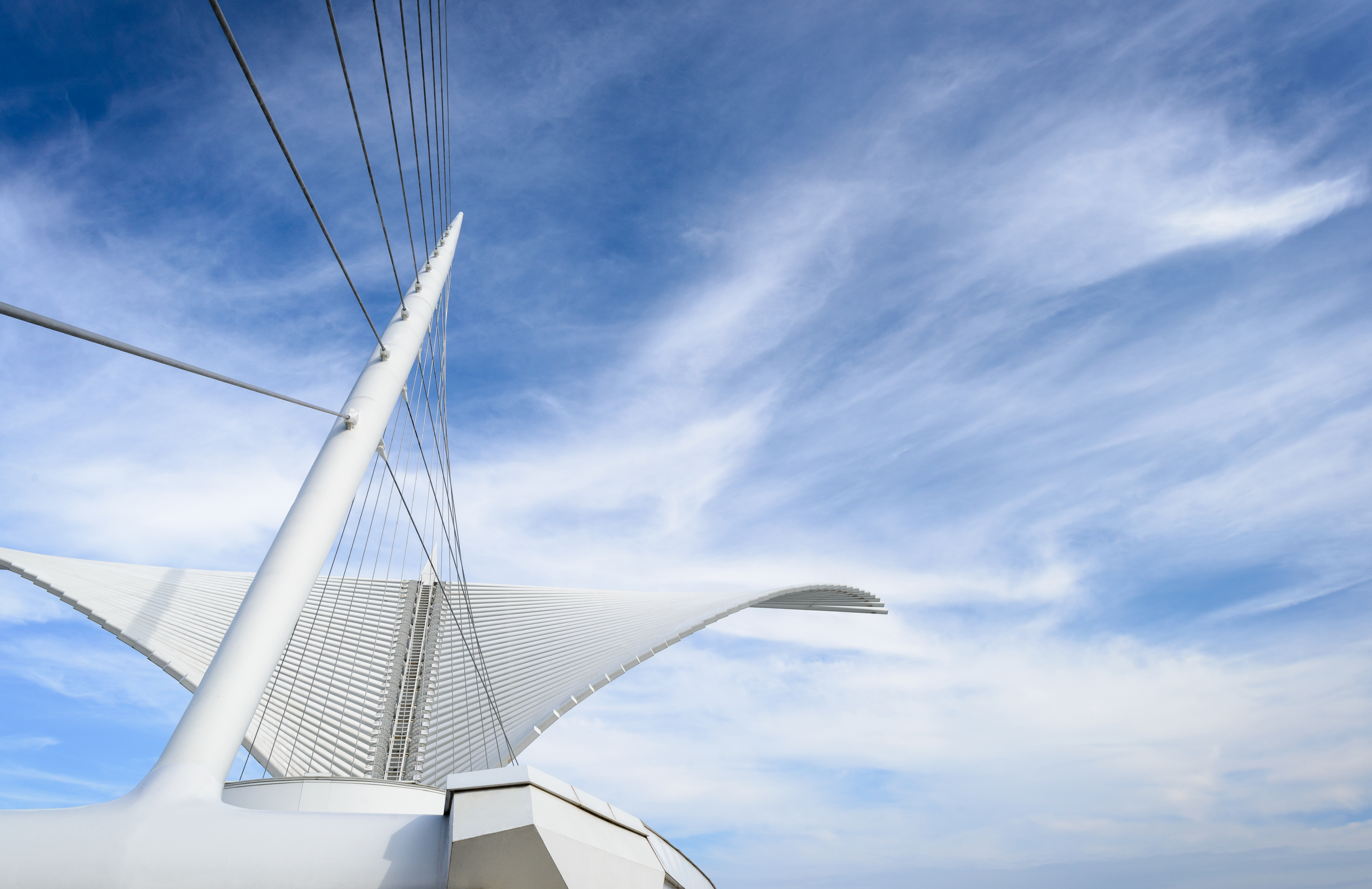 Feb 18th, 2021 by Milwaukee Art Museum
Discovery World, the Harley-Davidson Museum, the Milwaukee Art Museum, and the Milwaukee Public Museum will reopen in March with robust health and safety protocols in place.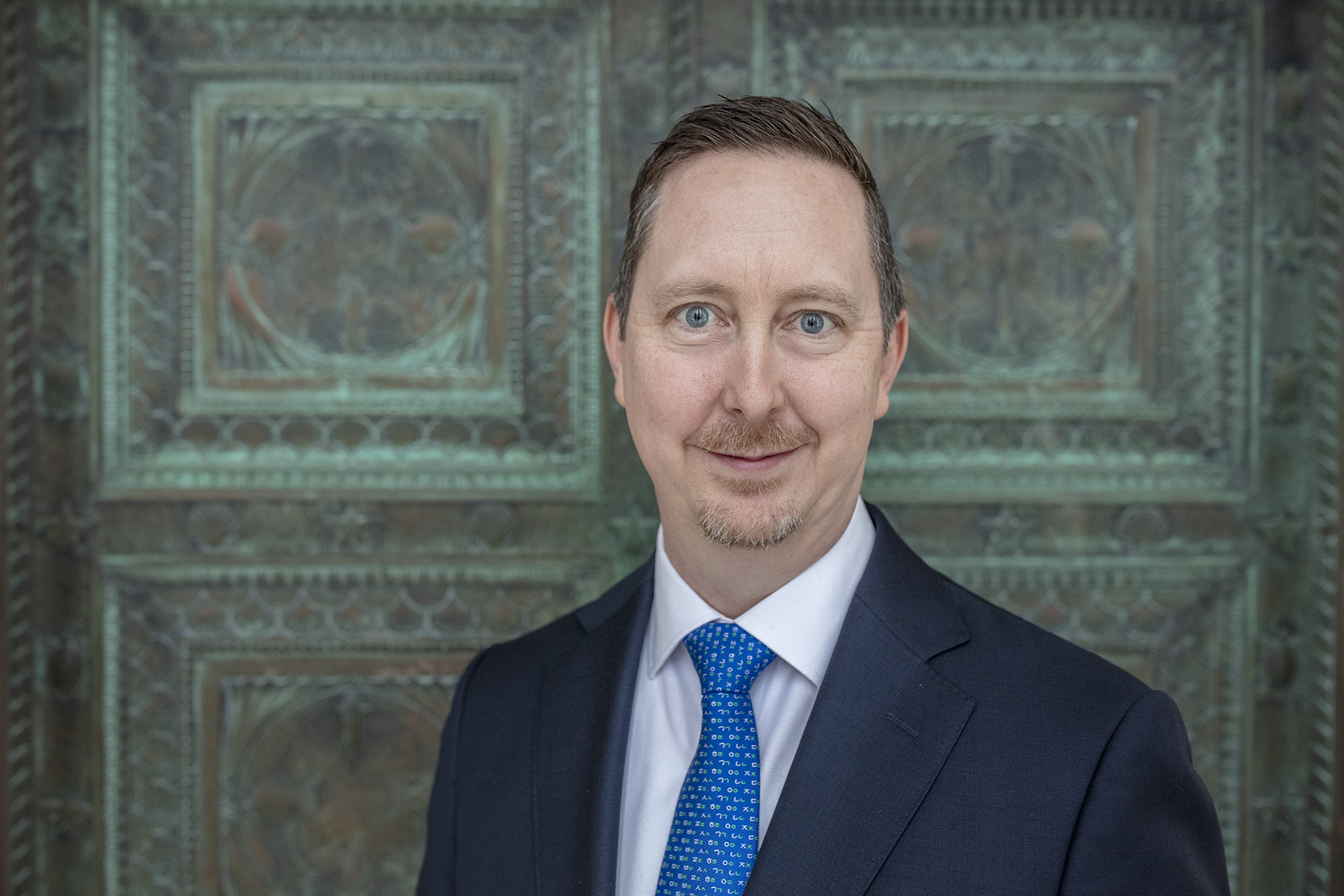 Dec 8th, 2020 by Milwaukee Art Museum
Stein joins the Museum to oversee key aspects of the institution's operations and experiences, on-site and online.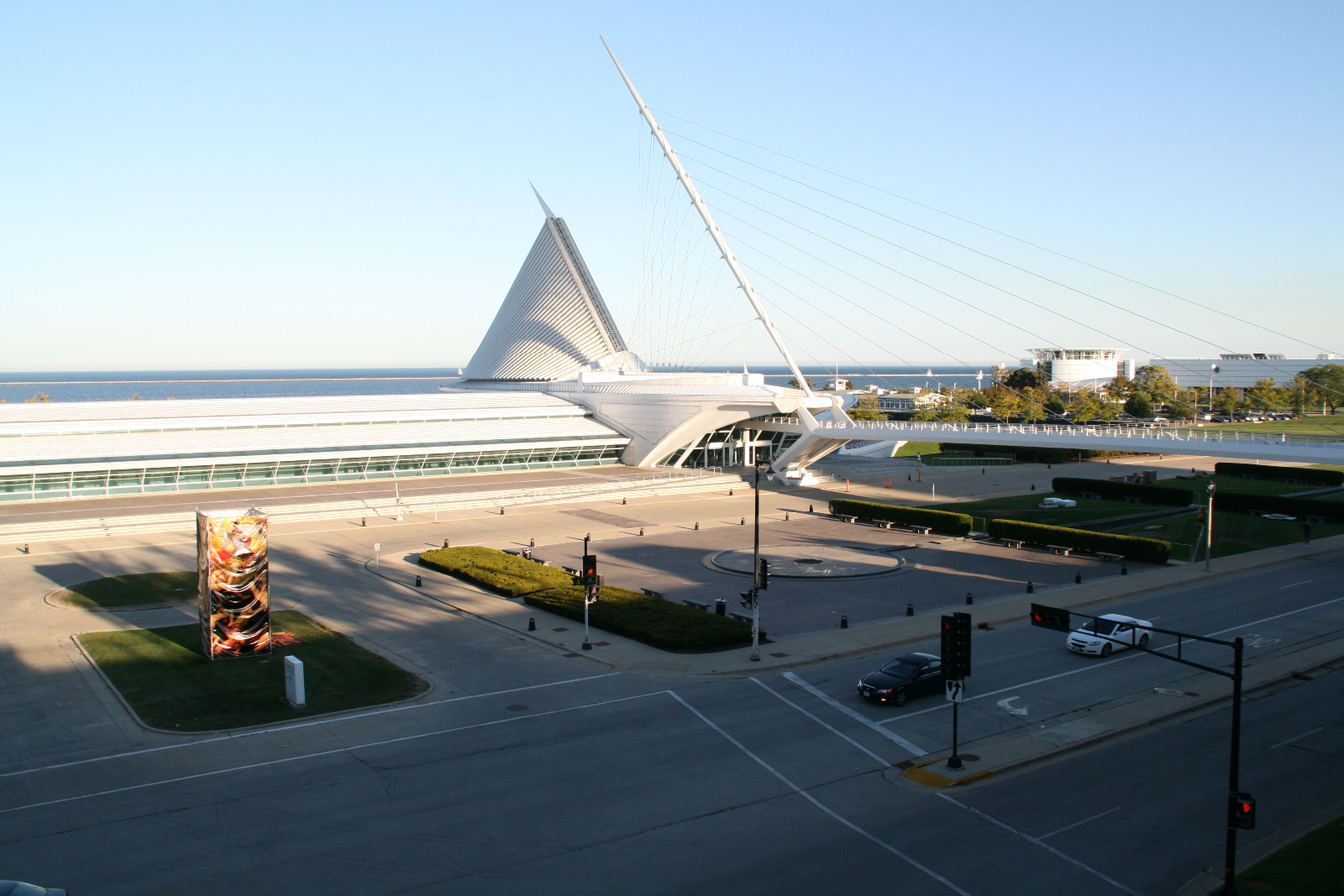 Nov 24th, 2020 by Milwaukee Art Museum
Although temporarily closed for in-person visits, the Museum is offering special holiday happenings online, including Family Sundays and Museum Store Sunday.