Press Release
AFP Launches New Door-To-Door Campaign on Prevailing Wage
Chapter Will Be Knocking Thousands of Doors To Educate Taxpayers on the $300 Million That Could Be Saved
MADISON, Wis. – Americans for Prosperity Wisconsin today is announcing the launch of a new door-to-door campaign educating taxpayers about how the state's outdated prevailing wage laws waste millions of taxpayer dollars each and every year.
Activists will circulate an infographic and doorhanger showing taxpayers how they could save $300 million by repealing the law and instead allowing governments to pay workers fair-market wages. AFP Wisconsin will be encouraging citizens to contact their legislators in order to ask for full repeal of the outdated law.
Americans for Prosperity Wisconsin State Director David Fladeboe had the following to say:
"Now is the time for full repeal of Wisconsin's prevailing wage requirement. We simply cannot step back from the fight for a free and more prosperous Wisconsin. This is a common sense reform that says schools and local governments should not have to pay more than is necessary.
We published a report yesterday that showed the state could have saved $38 million this year alone. Repealing this outdated requirement would allow more money to be spent on students, tax relief, or other existing obligations. There is no reason the state should pay 45% more for labor because of an outdated government mandate."
All of this comes in the wake of AFP's new research study showing district-by-district savings that could have been realized in this year's school construction referenda, had prevailing wage been repealed and local districts been allowed to pay fair-market wages instead.
 
>Americans for Prosperity (AFP) is a nationwide organization of citizen-leaders committed to advancing every individual's right to economic freedom and opportunity. AFP believes reducing the size and intrusiveness of government is the best way to promote individual productivity and prosperity for all Americans. For more information, visit www.americansforprosperity.org
Mentioned in This Press Release
Recent Press Releases by AFP Wisconsin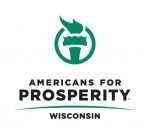 Dec 6th, 2018 by AFP Wisconsin
"Americans for Prosperity encourages the legislature to work with Governor-elect Evers to address this mounting due process crisis in 2019."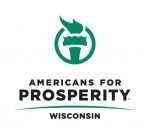 Nov 28th, 2018 by AFP Wisconsin
"The public overwhelmingly embraces the craft beverage industry and innovative event venue options like wedding barns."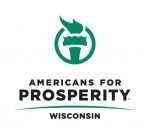 Nov 14th, 2018 by AFP Wisconsin
"Taxpayer handouts to corporations are not the solution for providing Wisconsin with a pro-growth business environment that benefits all businesses."