Press Release
2015 Sun Fair Shines Again on Historic Mitchell Street
The Southside's Largest Street Carnival Returns to Historic Mitchell Street!
Milwaukee, WI (May 26, 2015) – The 2015 Sun Fair, sponsored by the Mitchell Street Business Improvement District 4, returns again, for the fifth consecutive year, beginning at 4:00 pm. on Friday May 29th, until 9:00 p.m., Sunday May 31. The celebrations will take place on Historic Mitchel Street, between 7th and 11th Streets. The annual revival of the historic festival will be a "blast to the past," recalling memorable times on Mitchell Street, once known as the "Downtown of Milwaukee's South Side."
Admission is free, the event will be held rain-or-shine, and ample free parking is available.
The 3-day fun-filled festival will feature the Rainbow Valley Carnival, games, family-friendly activities, music, general merchandise vendors, and a variety of food and beverage vendors, including ethnic cuisines provided by local restaurants and Pitch's Cantina. Mitchell Street's Historical church, St. Anthony Church, will be participating in the 3-day family event.
The Opening Ceremony, at 5:30 p.m. on Friday, May 29th, will include City dignitaries, business leaders, and special guests, with music provided by Los Tres Amigos Mariachi and DJ Monk.
The 2015 SUN FAIR Schedule:
Friday, May 29: 4:00 p.m. – 10:00 p.m.
Saturday, May 30: Noon – 10:00 p.m.
Sunday, May 31: Noon – 9:00 p.m.
Don't miss the 2015 SUN FAIR, the largest street festival on Milwaukee's South Side, on Historic Mitchell Street, sponsored by Mitchell Street Business Improvement District #4.
This year's generous sponsors, include Pete's Fruit Market, Reflections Jewelry, La Perla Restaurant, Gorman & Company, Inc. Witkowiak Funeral Home, US Bank and Bryant's Lounge.
Bring your family and friends, and enjoy the festivities and history of a wonderful, memorable, fun-filled days, at the 2015 SUN FAIR!
Mentioned in This Press Release
Recent Press Releases by Press Release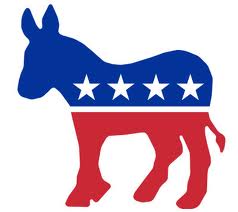 Jan 21st, 2020 by Press Release
The package consists of five bills which repeal a multitude of regressive Republican water policies.