Press Release
2014 Milwaukee Film Festival Celebrates Successful Opening Weekend
36 Sold-Out Screenings; Johanna Hamilton, Debra Granik, Wesley Morris, and many more guests in attendance
MILWAUKEE – Monday, September 29, 2014 – Despite the weekend's untimely Chicago FAA facility fire, which caused the cancelled attendance of six guests, numerous flight cancellations and travel delays, the 6th annual Milwaukee Film Festival, presented by the Milwaukee Journal Sentinel, opened strong with 36 sold-out screenings. Excellent attendance from both festival guests–62 guests in total–and audience members boosted individual ticket sales by more than 20 percent.
Opening the festival was the highly-anticipated, sold-out screening of 1971, with director Johanna Hamilton and four film subjects in attendance, with a total of 1,070 attendees, followed by the sold-out Opening Night Party at Kennilworth Square East, with a total of 950 attendees.
"The energy at Opening Night was electric and the party, attended by all five film guests from 1971, was the perfect complement to the engaging and stirring documentary," shares Jonathan Jackson, Artistic and Executive Director for Milwaukee Film.
From Mariachi to motorcycles, the second night of the festival celebrated the launch of Passport: Mexico with an inspiring Mariachi performance from students at the Latino Arts Strings Program and Mariachi Juvenil, preceding the sold-out screening of Last Call at the Oriental Theatre, while the third night welcomed a Harley-Davidson motorcycle ride and meet-and-greet with Stray Dog star, Ron "Stray Dog" Hall.
Hall, whose in-person appearance was his first for the film, joined Oscar-nominated director Debra Granik (Winter's Bone), co-producer and editor Tory Stewart, and film subject Freddie Strickland, on stage for a moving question and answer session following the Milwaukee premiere of Stray Dog.
The third day of the festival also marked the start of Panels, beginning with the "State of the Cinema" keynote address delivered by Wesley Morris, Pulitzer Prize-winning film critic and writer for the website Grantland. Immediately following was the interactive and filled-to-capacity "Working with Actors" panel with Stray Dog director, Debra Granik.
The opening weekend, which featured several Rated K: For Kids features and shorts, included the 35mm sing-a-long version of the Disney classic, Mary Poppins, presented to an audience of all ages at a sold-out main house screening at the Oriental Theatre.
Eleven film and event-filled days remain for the 2014 Milwaukee Film Festival, including scheduled guest appearances from Oscar-winning director, John Ridley (12 Years A Slave), Hollywood icon, Robert Townsend (Hollywood Shuffle), Oscar-nominated documentarian, Marshall Curry (Point and Shoot), comedy filmmakers, Jim Abrahams and Jerry Zucker (Top Secret!), and numerous others. See appearance dates below and see the full list of festival guests here.
Top Secret!: Wed, Oct. 1, 7pm at Oriental Theatre (Jim Abrahams, Director; Jerry Zucker, Director)
Hollywood Shuffle: Sun, Oct. 3, 7pm at Oriental Theatre (Robert Townsend, Director, Actor)
Jimi: All Is By My Side: Sat, Oct. 4, 7pm at Oriental Theatre (John Ridley, Director)
Point and Shoot: Tue, Oct 7, 7pm at Oriental Theatre (Marshall Curry, Director; Matthew VanDyke, Producer, Film Subject)
Tickets to the Milwaukee Film Festival are still available online (mkefilm.org), by phone (414-727-8468), or in person at all four festival box office locations. For complete ticket information, visit mkefilm.org/tickets. The 2014 Milwaukee Film Festival runs September 25 – October 9, 2014 at the Landmark Oriental Theatre, Landmark Downer Theatre, Fox-Bay Cinema Grill and Times Cinema.
Mentioned in This Press Release
Recent Press Releases by Milwaukee Film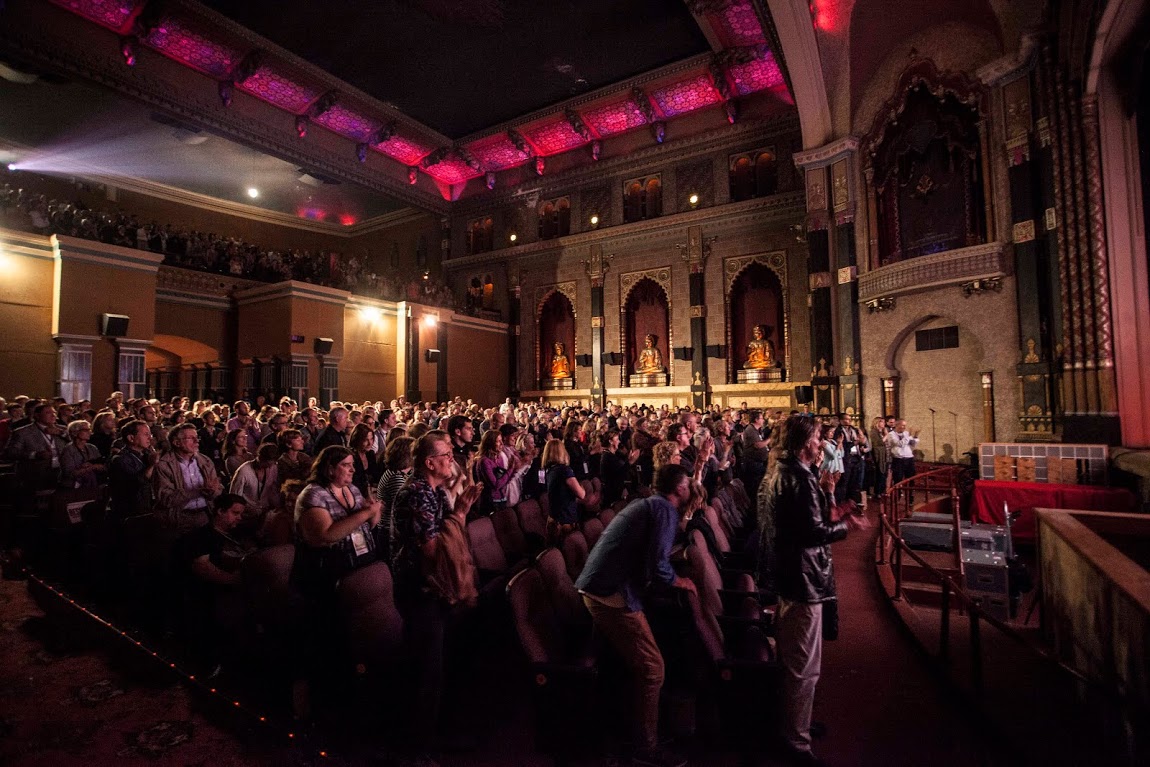 Jan 11th, 2018 by Milwaukee Film
Free Entry for All Films; Festival Offers To Pay for Work That Is Screened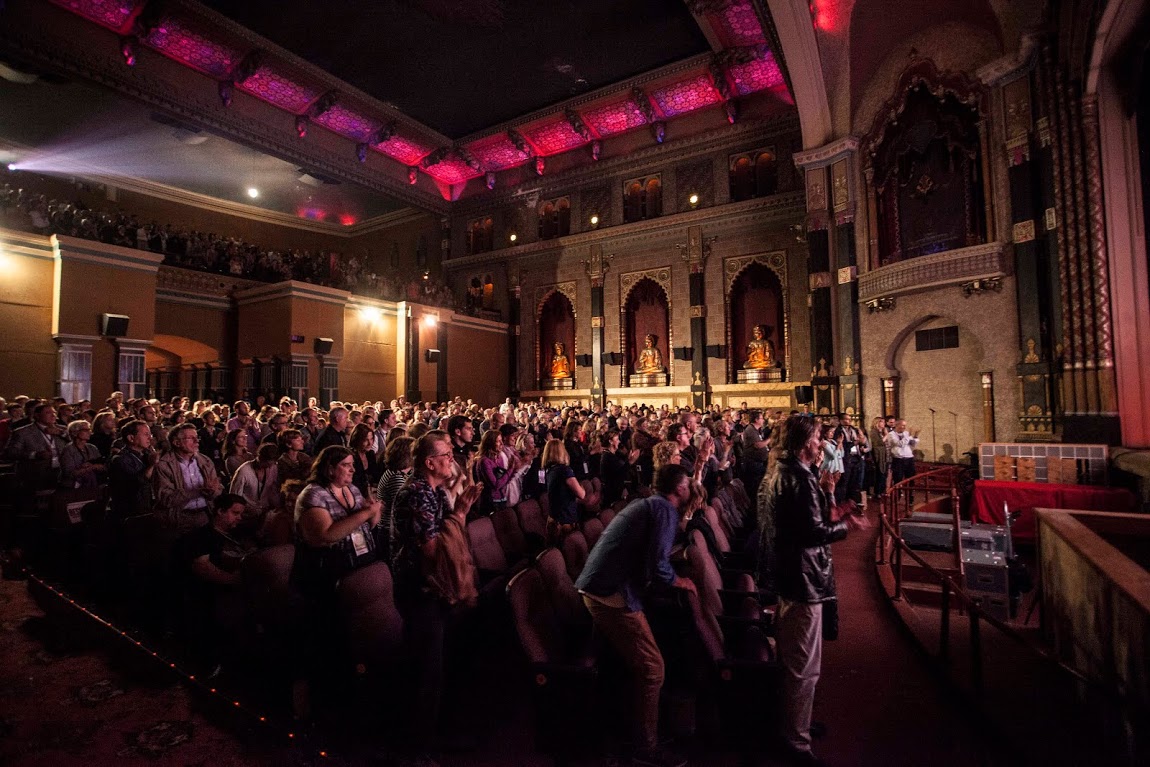 Dec 7th, 2017 by Milwaukee Film
Festival organizers hope the later dates will expand programming opportunities.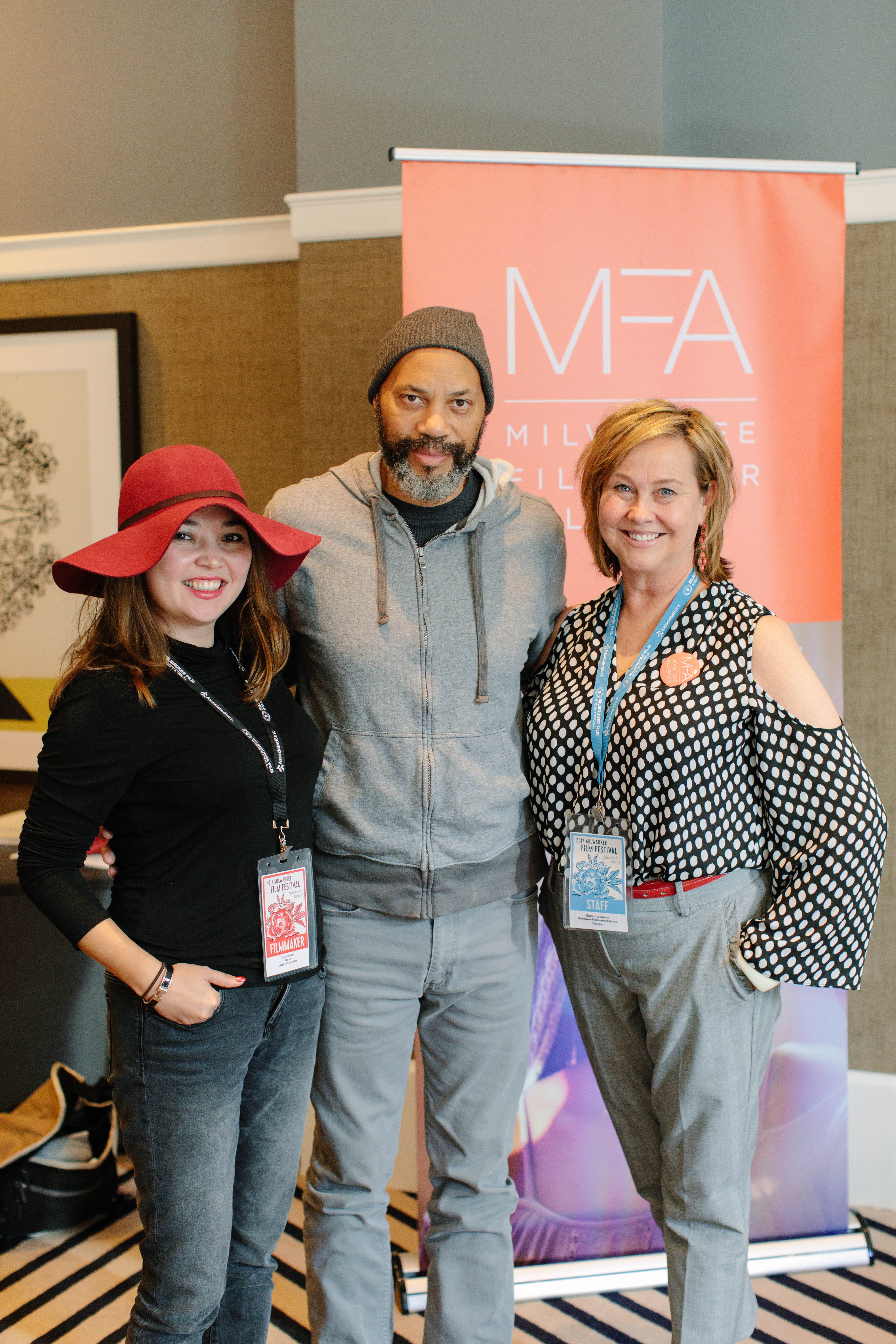 Nov 10th, 2017 by Milwaukee Film
Film industry grew by 10% (2010-2015); double the rate of local economy