Margaret Noodin, poet.
Content referencing Margaret Noodin
$1.1 million federal grant to UWM helps First Nation students pursue education degrees.
Nov 15th, 2018 by Elizabeth Dohms-Harter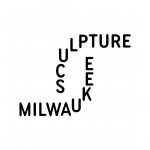 Press Release
"Shoreline Repast" artist Paul Druecke leverages inspiration behind sculpture to celebrate Milwaukee's culture at water's edge
Aug 31st, 2017 by Sculpture Milwaukee Press Release
The event can be heard on www.riverwestradio.com and on 104.1 FM.
Jan 13th, 2017 by Press Release