Photos
Content referencing Kurt Sprangers
City, state, MMSD cooperate on stormwater project. But its timing raises questions.
Dec 20th, 2019 by Graham Kilmer
Eyes on Milwaukee
Could be an embarrassment during the DNC. Downtown Ald. Bauman seeks answers from the state.
Dec 4th, 2019 by Jeramey Jannene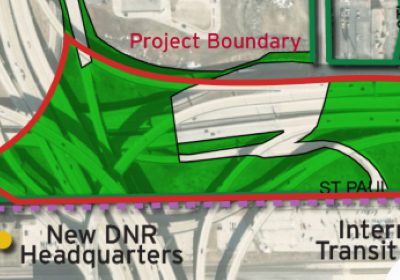 MMSD-funded infrastructure on state land to capture 150,000 gallons of stormwater in a heavy rain.
Nov 27th, 2019 by Graham Kilmer