Kim Litwack, dean of the College of Nursing at the University of Wisconsin-Milwaukee (as of 6/1/2017).
Photos
Content referencing Kim Litwack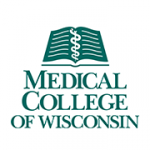 Press Release
The program will be a structured, supervised year of clinical practice and continuing education at community-based settings to prepare mental health nurses to provide care to underserved populations in the Milwaukee area.
Aug 27th, 2019 by Medical College of Wisconsin
Press Release
She has been serving as the interim dean of the college since July 2016, and has served as associate dean for academic affairs.
May 30th, 2017 by University of Wisconsin-Milwaukee