(Rep.), 29th Assembly District
Born Baldwin, August 8, 1951; married; 4 children. Graduate St. Croix Central H.S. (Hammond) 1969; Chippewa Valley Tech. (Eau Claire) wood tech. 1970. Self employed. Member: NRA; AOPA. Town of Eau Galle Board (St. Croix Co.) supervisor 1999-2003, chairman 2003-09.
Elected to Assembly 2006; reelected since 2008. Majority Caucus Vice Chairperson 2013, 2011. Biennial committee assignments: 2013 — Housing and Real Estate (chp.); Agriculture (since 2007); International Trade and Commerce; Public Safety and Homeland Security; Rules (also 2011); Rural Affairs. 2011 — Housing (chp., mbr. 2009); Forestry; Rural Economic Development and Rural Affairs. 2009 — Rural Economic Development (also 2007). 2007 — Small Business (vice chp.); Labor and Industry.
Photos
Content referencing John Murtha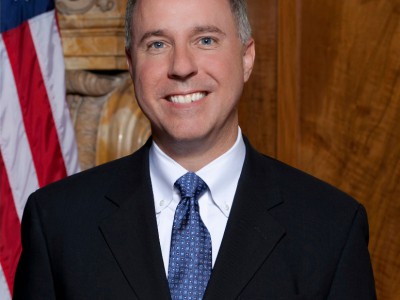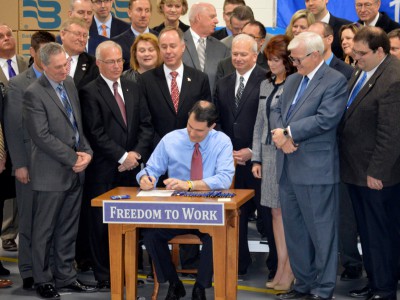 Press Release
Governor Scott Walker signed 49 bills into law today at the Wisconsin State Capitol.
Nov 11th, 2015 by Gov. Scott Walker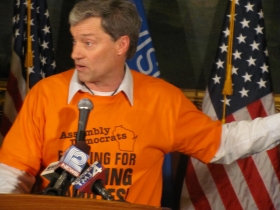 The State of Politics
Retiring and unopposed legislators are sitting on $1.2 million in donations.
Sep 2nd, 2014 by Steven Walters