Gina Barton is an investigative reporter with the Milwaukee Journal Sentinel.
Photos
Content referencing Gina Barton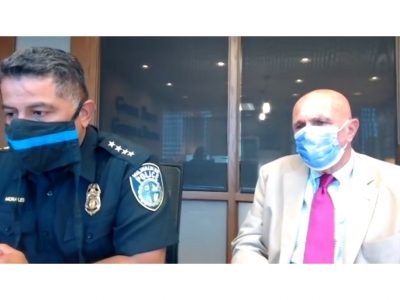 City Hall
Chief's attorney doesn't rule it out. Morales addresses media during press club event.
Aug 4th, 2020 by Jeramey Jannene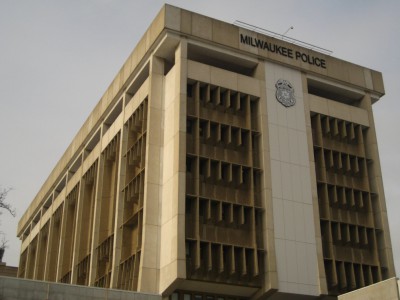 Murphy's Law
More than the video was leaked. Police Department avoids comment. City Attorney helping FPC investigation.
Feb 18th, 2020 by Bruce Murphy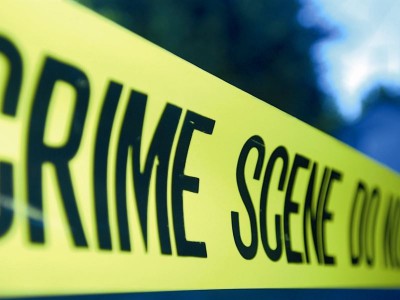 Data Wonk
Milwaukee's arrest rate in murder cases outpaces that of most other large U.S. cities.
Jun 13th, 2018 by Bruce Thompson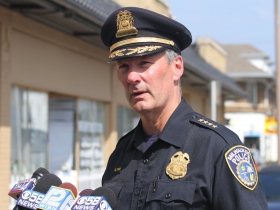 Murphy's Law
Has the Journal Sentinel renewed its war against the police chief or was its Sunday story simply botched reporting?
Sep 30th, 2014 by Bruce Murphy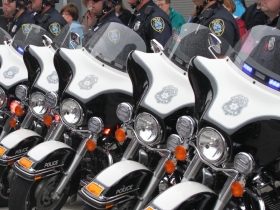 Murphy's Law
Why does the cop's union protect officers who rip off taxpayers?
Nov 12th, 2013 by Bruce Murphy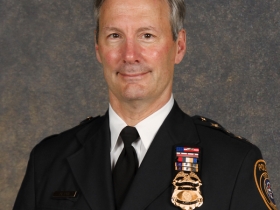 Murphy's Law
Journal Sentinel story criticizing department doesn't report data showing decline.
Nov 12th, 2012 by Bruce Murphy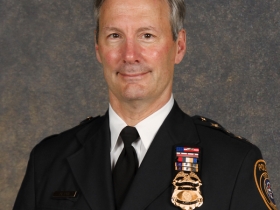 Murphy's Law
Chief Flynn frankly discusses the death of Derek Williams in police custody.
Oct 9th, 2012 by Bruce Murphy
Murphy's Law
The city is divided over the chief. But is it all his fault?
Oct 5th, 2012 by Bruce Murphy

Plenty of Horne
"Only a Fool has Himself for a Lawyer" –proverb On September 13th, 2005, Atty. Joe Kaye filed a lawsuit on his own behalf ("pro se") in U.S. District Court for the Eastern District of Wisconsin alleging a violation of federal Racketeer Influenced and Corrupt Organization Act (RICO) by a number of entities, including the City of Milwaukee, Ald. Michael D'Amato, Julilly Kohler, Lincoln Fowler and others, claiming they conspired to wrongfully deny him the opportunity to buy and develop city-owned real estate. The riverfront property at 1142-58 E. Kane Place was eventually sold to Kohler, who had been vice-chair of the City of Milwaukee Plan Commission. On July 11th, 2006, U. S. District Judge J. P. Stadtmueller dismissed the case, finding it to be frivolous, and ordered sanctions against Kaye, including that he "reimburse the defendants for their reasonable and necessary attorney's fees." Kaye made many allegations in his complaints, including behind-the-scenes machinations between Kohler and fellow commissioner Fowler; that Ald. D'Amato collaborated with officers of the East Village Association [EVA] to create a historical preservation district that would exempt Kohler's proposed development; that D'Amato, Kohler and others engaged in a fraudulent scheme to manipulate the EVA election; that a wire fraud scheme existed; that D'Amato stole a yard sign from a neighbor; and that D'Amato's actions constituted theft and extortion. The allegations were contained in a rambling 19 page complaint riddled with grammatical and spelling errors, reminiscent of "Riddley Walker,"a post-apocalyptic cult novel of which Kaye is apparently fond. His business address on court documents is listed as "Grooling and Smarling, 7355 N. Green Bay Av., Glendale." "Grooling and Smarling" are neologisms introduced in the novel, which is either gibberish or inspired, depending upon the reader. [Editor's note: It is gibberish.] The city attorney's motion in November, asking to dismiss the suit, called Kaye's case "a rambling, disjointed and unsupported complaint that fails to state a claim. "[Kaye's claims are] fatally deficient in every material respect … [and are] linguistically and logically incoherent." In other words, the sort of case one might find from a jailhouse lawyer, but not from a licensed attorney. In the court's ruling yesterday, Stadtmueller said, "While we treat pro se litigants gently, a pro se attorney is not entitled to special treatment," the veteran jurist ruled. "Although the court liberally construes allegations in a pro se litigant's complaint … the court does not apply this principle of construction to Kaye's complaint because Kaye is an attorney." He added, "Kaye does not specify the many victims, the time frame involved, the five separate schemes or the distinct injuries. Kaye does not cite to any allegations within his complaint or to any exhibits. "Kaye's RICO claims must be dismissed for another reason: Kaye has not properly pleaded the existence of an enterprise. … Each of the RICO claims, therefore, fails to state a claim upon which relief may be granted. "Kaye should have known that his RICO claims had no legal basis," he added. The amount […]
Jul 12th, 2006 by Michael Horne