Daniel R. Jones, of MPTV.
Content referencing Dan Jones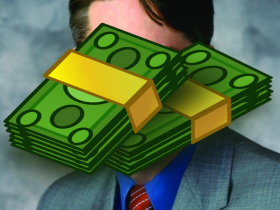 The Roundup
Don't bother calling Kennedy Fine Arts in Northbrook, Illinois. Don't even try to leave a message, because the voice mailbox is full. Of course, it is easy to see why – James F. Kennedy, the art dealer, has been sitting in the Milwaukee County jail without bail since May 7th, and it looks like he'll […]
May 17th, 2004 by Michael Horne

The Roundup
We have had twice as many Mayors as we have had City Treasurers since 1917.
Apr 5th, 2004 by Michael Horne