Christine Sinicki (Dem.), 20th Assembly District Born Milwaukee, March 28, 1960; married; 2 children. Graduate Bay View H.S. Former small business manager. Member: Delegate-U.S. Pres. Electoral College, 2000; Amer. Coun. of Young Political Leaders, Delegate to Israel and Palestine, 2001; Milw. Com. on Domestic Violence and Sexual Assault; Wis. Civil Air Patrol, Major; Milw. City […] Back to the full file.
Politicians and the Avalon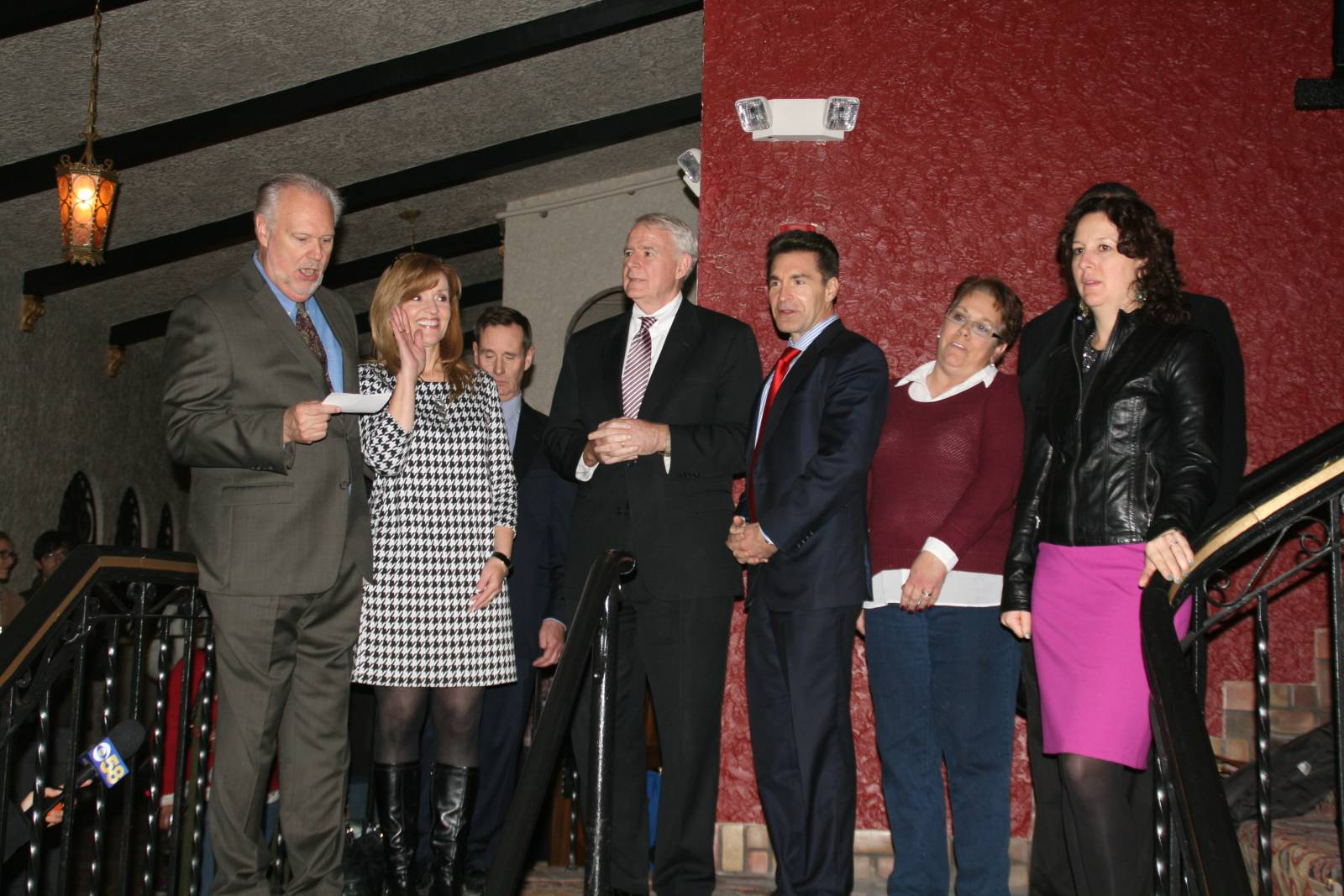 Picture 4 of 7
Lee Barczak, wife Jane Schilz, John Brennan, Mayor Tom Barrett, Alderman Tony Zielinski, representative Christine Sinicki, chairwoman Marina Dimitrijevic and a hidden supervisor Jason Haas at the grand opening of the Avalon Theater. Photo taken December 18th, 2014 by Jeramey Jannene. All Rights Reserved.