Official Biography
Cedric S. Cornwall has lived in Milwaukee County for 30 years and practiced law here for 27 years. A graduate of Marquette University Law School, he currently serves as a Milwaukee County Judicial Court Commissioner, where he presides over hearings in Children's Court, Small Claims Court, Intake Court, Preliminary Hearing Court, and Traffic Court. Assigned to the Vel R. Phillips Juvenile Justice Center, he also conducts settlement conferences, delinquency hearings, and permanency plan review hearings.
Commissioner Cornwall previously served as a Manager for the City of Milwaukee Equal Rights Commission and in the Trial Division of the Office of the Wisconsin State Public Defender, and was a partner in the Law Offices of Cornwall, Rhiel, and Yamahiro and in the small private firm he founded in 1999, where he gained extensive trial experience in criminal, juvenile, traffic, and supervision revocation cases. Commissioner Cornwall lives in Wauwatosa with his wife, Andrea, and their two daughters.
A member of the Office of Lawyer Regulation District II Committee, the Wisconsin Association of Judicial Court Commissioners, the Milwaukee Bar Association, the National Council of Juvenile and Family Court Judges, and the Wisconsin Association of African-American Lawyers, Commissioner Cornwall is also active in his community.  He serves on the boards of the Marquette University Law School Alumni Association, the Wisconsin Professional Society on the Abuse of Children, and Word of Hope Ministries. He also volunteers for a number of community organizations, including the Wisconsin High School Mock Trial Tournament, the New Concept Self Development Center, the Swan Park Neighborhood Association, and the Tosa Kickers Soccer Club.
Photos
Content referencing Cedric Cornwall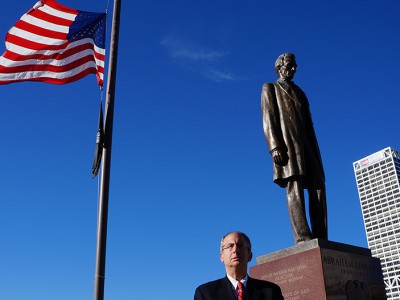 Press Release
Wales campaign announces additional endorsements.
Oct 24th, 2016 by Scott A. Wales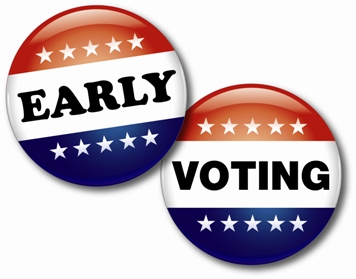 Plenty of Horne
Early voting already underway for spring election, and memorials planned for Debra Usinger and Donna Schlieman.
Mar 26th, 2014 by Michael Horne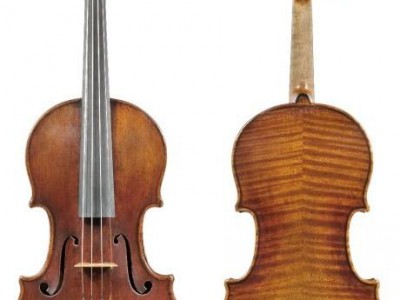 Plenty of Horne
The violin's owner was at the scene of the crime and signed her first name to a message published by Frank Almond.
Feb 6th, 2014 by Michael Horne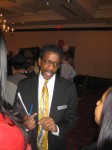 Press Release
The Milwaukee Police Association has endorsed Commissioner Cedric Cornwall for Milwaukee County Circuit Court Judge, Branch 32. It will be the County's only contested judicial race during the spring elections on April 1st.
Jan 21st, 2014 by Cedric Cornwall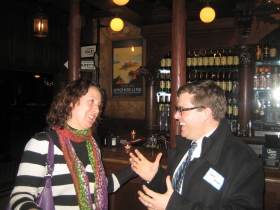 Plenty of Horne
Politicos flock to Jon Richards fundraiser, and judicial candidate Janet C. Protasiewicz's event.
Dec 18th, 2013 by Michael Horne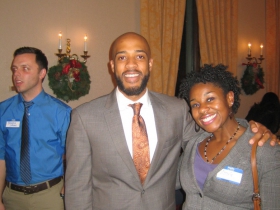 The fundraiser for Rep. Mandela Barnes, just two days before his namesake Nelson Mandela died, had a big turnout.
Dec 8th, 2013 by Michael Horne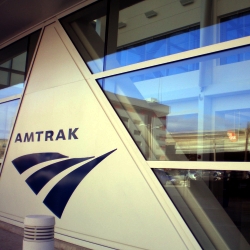 Plenty of Horne
Finally, the line will get Wi-Fi (we hope), but Milwaukee's Amtrak station still lacks it.
Nov 29th, 2013 by Michael Horne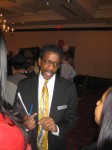 Press Release
Candidate for Milwaukee County Circuit Court Judge to Launch Campaign on November 20
Nov 18th, 2013 by Cedric Cornwall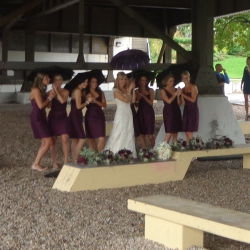 Plenty of Horne
The city hasn't allocated money to maintain them. Should the nearby Business Improvement District adopt them?
Oct 10th, 2013 by Michael Horne